Reading time ( words)
EIPC has announced that Thomas Hofmann of Hofmann Leiterplatten GmbH has received a prestigious Best Paper award at the 14th Electronic Circuits World Convention (WECC) held at the Korea International Exhibition & Convention Center (KINTEX) in Goyang City, South Korea in April 2017.
Hofmann's paper, "Sharing Experience in Embedding of Active and Passive Components in Organic PCBs for More Reliability and Miniaturization," received the award in the field of Application of Technology. Hofmann is a long-standing EIPC member and is to be congratulated for his highly informative and important contribution to the World Convention technical programme.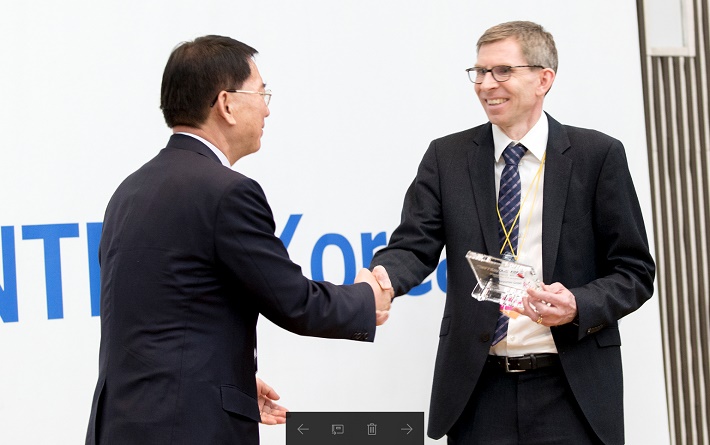 Look for this paper in the June issue of The PCB Magazine.
Share
Print
Suggested Items
04/22/2020 | Pete Starkey, I-Connect007
Against a background of COVID-19 uncertainty and unprecedented challenges, but recognizing the vital importance of continuing to educate engineers and share the knowledge and skills required to manufacture boards and assemblies of the highest yields and reliability, the IPC Europe team hosted a technical webinar for the European electronics industry, featuring the expertise of two of I-Connect007's regular columnists: Mike Carano and Jan Pedersen. Pete Starkey provides an overview.
07/24/2019 | Jeff Beauchamp, NCAB Group
Creating reliable PCBs is an outcome of considering all aspects that can affect reliability as early as possible in the design process. The further down the design process, the more expensive and risky it can be to fix. As they say, everything starts with the design. Because a good board design improves the reliability of the end product and lessens the risk of failure.
07/17/2019 | Nolan Johnson, I-Connect007
Our industry is embarking on a new age of technical development to achieve much higher levels of overall reliability that will be required of the devices we fabricate. Whether in medical devices, autonomous vehicles, or in IoT, reliability will be crucial to both our success and safety.