Reading time ( words)
Ed Reardon recently and unexpectedly passed away, but this is not about his passing; it is about how he contributed so much to this industry, his friends and loved ones, and the various volunteer organizations that became such a large part of his life.
Anyone involved with the fabrication of PCBs and using aqueous processed dry film resist is probably taking advantage of research and development led by Dr. Ed Reardon, a research scientist, lab manager, and then vice president of R&D for Morton Electronic Materials (Dynachem) in the '80s and '90s. Dynachem's R&D team developed the world's first totally aqueous dry film photoresists and many subsequent improved formulations leading to the resists being widely used by today's PCB industry. Many of the major technical advances in aqueous dry film photoresist happened under Ed's management as did the excellent efficiency and effectiveness of the company's R&D facility.
Ed was a key member of what had become a close-knit and highly effective team. I recall discussing the need to reduce costs with him, and he told me that he could not manage all the various research projects with a reduced budget. I asked him to choose the most valuable projects and drop the others, and he did just that—developed the products we needed and still beat the required cost-reduction goals. Ed retired from Morton shortly after it was acquired near the turn of the century almost 20 years ago.
Ed and I worked together and were good friends for over 35 years. We started as colleagues and associates working together at Dynachem in the late '70s and then as executives. When I became president, Ed as the VP of R&D became a key member of the executive team. After Ed retired, he and I became associates doing consulting for the industry and sometimes worked together on projects for our individual clients. But Ed's real later-in-life career came from his successful extensive volunteer efforts. Ed joined SCORE [1] and eventually took over as head of the Orange County chapter in California. While leading OC-SCORE, I recall the chapter was honored as one of the leading chapters—the number one chapter nationally one year—setting a great example for others around the country by developing their award-winning workshop program.
Ed and I used to have lunch together every few months. One day, he said he wanted to show me something. He had just purchased a new Corvette—something he always dreamed about—and had joined the local Corvette club. As a member over the years, he took on projects such as the Vettes for Veterans, a nonprofit group that honors military veterans through dedicated support and contributions. Ed and his life partner, Ruth, raised a great deal of money for paralyzed veterans of America by organizing and putting on the annual veterans car show and much more.
Ed loved wine, and one of his favorite things to do was relax with friends and loved ones by enjoying good food and a glass (or three) of wine. If Ed could say something to us today, he would say to live life to the fullest, do the things you always wanted to do, and enjoy every single day.
At the memorial gathering, person after person had so many positive things to say about Ed. We all found ourselves saying, "I didn't know he did that too." He is missed and will be remembered by all of us who knew him and benefited by our relationship with him.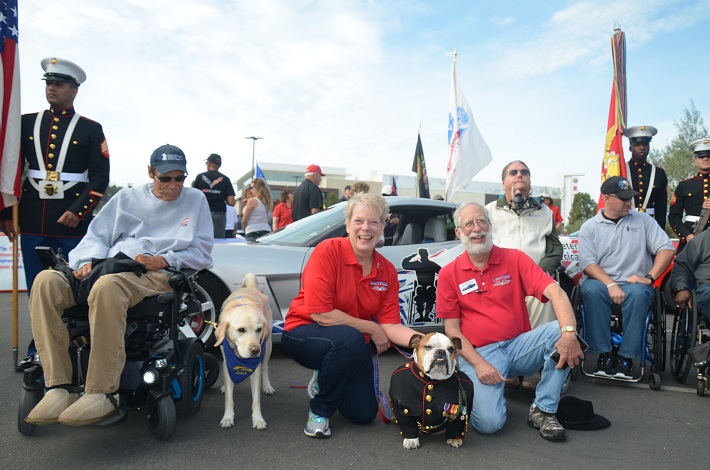 References
Share
Print
Suggested Items
05/28/2020 | Dan Feinberg, I-Connect007
Recently, Dan Feinberg was invited to attend a detailed and broadly informative webinar by nScrypt titled "The Strength of 3D-Printed Electronics," which covered the status and advances in the use of 3D printing for electronic device design and manufacture. nScrypt is an Orlando-based company founded in 2002 that focuses on 3D printing. Here's what Dan learned from each of the speakers.
05/07/2020 | Happy Holden, I-Connect007
Online courses have become increasingly available and popular. For this to be effective, specific requirements must be met for courses taken or produced over the internet in order to provide the user with a positive experience. Read Happy Holden's updated article from his series on 25 essential skills for engineers.
04/27/2020 | I-Connect007 Editorial Team
Barry Matties and Nolan Johnson spoke to Tom Kastner about what he sees from an M&A perspective in company leadership resistance to change, as well as the current state of the M&A market and how it's been affected by the COVID-19 outbreak.