Reading time ( words)
A year on from their first demonstration, IPC's Connected Factory Exchange (CFX) now nears the release of version 1.0 at this year's upcoming IPC APEX EXPO. The I-Connect007 team spoke with CFX specialists Michael Ford and Dave Bergman about how far the program has come from the first initial public demo all the way through now becoming a published standard, and what users can expect from the demonstrations planned for the 2019 show.
Barry Matties: Gentlemen, can you please tell people about the CFX program at IPC APEX EXPO 2019—what should they know?
Dave Bergman: I am the current staff liaison for the CFX committee for IPC. Michael serves as a working chairman. We have three chairmen, but Michael is a vital industry volunteer. He is the glue for all the pieces, answering tons of questions, and giving presentations everywhere. He has a crucial role in this effort and works very hard on this, including staying up late to do interviews like this one. I am happy he is joining.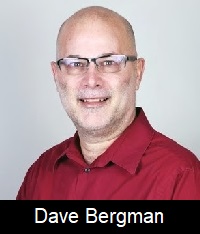 From IPC's perspective and what we have going, I think it's important to note that IPC-2591 CFX is marching forward continuously and getting nearer to publication. CFX is in a 30-day final draft for industry review cycle per our standardization rules. Then, it will be followed by a 30-day vote cycle where companies need to give a vote of approval—a thumbs up, thumbs down, or technical comments.
We're doing this circulation slightly differently: IPC-2591 explains everything about CFX and provides examples and explanations. The nuts and bolts of CFX, which are the messages that machines both publish and consume, are on the open-source software development site called GitHub. We pushed both the standard and the GitHub link out a week or so ago to have people starting to look at. I am happy to announce that we are getting closer to the release of version 1.0 of CFX.
At the same time that we're doing that, Michael and the committee decided we had to draw a line in the sand somewhere. We looked at this and said, "Does CFX have enough content that the industry can start implementing it and getting excited about it?" We drew the line in the sand and said, "Okay, this is enough for now. Let's stop here, get this approved and published, and then we'll turn our focus on additional messages." At IPC APEX EXPO, we will start to discuss messaging for the 1.1 version of CFX, which will be part of the activity that takes place in San Diego this year.
In addition, we will highlight several things at IPC APEX EXPO 2019, including the collaboration between IPC and the HERMES Consortium. The HERMES standard should also be approved as an IPC standard IPC-9852 because that is undergoing a consensus vote very soon. The HERMES Consortium will also meet at IPC APEX EXPO 2019, so they will be talking about any potential upgrades for that standard format.
Then, the most exciting thing will be the show floor demonstration. We plan to have two manufacturing lines. We needed to go with two because there are more and more companies interested in showcasing their capability. We will have one manufacturing line, which is a combination of both the HERMES format, which will be IPC-9852, and CFX, which is IPC-2591. We'll run messages in both of those standards and an assembly operation on the show floor.
We will have a second line, which will be all CFX. Some companies don't do both formats. Some companies have said, "I can only have so many manufacturing pieces of equipment within the line." So, the second line gives more companies the ability to participate outside of the combined HERMES/CFX line. I think people are going to get to see some very exciting activities. We've been building on this. We did the first CFX manufacturing line in Birmingham, England, in the U.K. in September. Then, we did one at the LEAP Expo with MMI in Shenzhen, China, in October. This will be the next step—adding in collaboration with HERMES—and then expanding from our virtual demonstrations when we have that at this year's IPC APEX EXPO.
Share
Print
Suggested Items
01/22/2020 | Charlene Gunter du Plessis, IPC Education Foundation
Since the inception of the IPC Education Foundation in January 2019, the mission remains to create connections between electronics manufacturers and supply chain companies, academia and the emerging workforce. In this debut column, Charlene Gunter du Plessis describes plans for engaging in 2020, including scholarships and more, and the IPC APEX EXPO 2020 STEM Student Outreach event.
01/13/2020 | I-Connect007 Editorial Team
The I-Connect007 Editorial Team chats with IPC's Chris Jorgensen about the advances CFX has made in the past year and where the standard is in the standardization process. Chris also previews the CFX line that will be on display at the upcoming IPC APEX EXPO and shares IPC's plans on educating and providing support solutions to potential users of CFX to implement it more easily.
01/08/2020 | Nolan Johnson, I-Connect007
Graham Naisbitt of Gen3 discusses the changes he's seeing in cleaning, including how the WP-019 white paper has caused a closer look at electrochemical reliability. As a long-time head of committees, Graham also breaks down many of the topics he hopes are addressed at this year's IPC APEX EXPO.