Reading time ( words)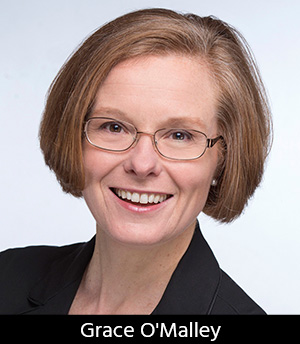 iNEMI continues to publish chapters of its 2019 Roadmap and recently presented an overview of its Board Assembly Roadmap Chapter in a webinar prefaced by Grace O'Malley, vice president of global operations. The new chapter is just the latest addition to this global effort from 23 working groups contributing expert input from all aspects of the electronics industry.
iNEMI, the International Electronics Manufacturing Initiative, is an industry-led, not-for-profit R&D consortium of approximately 90 leading electronics manufacturers, suppliers, associations, government agencies, and universities. This group roadmaps the future technology requirements of the global electronics industry identifies and prioritises technology and infrastructure gaps and helps eliminate those gaps through timely, high-impact deployment projects.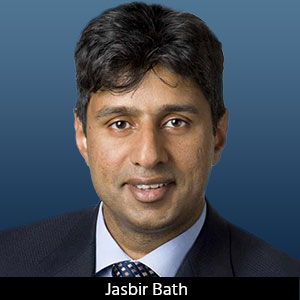 Grace invited Jasbir Bath, chair of the Board Assembly Chapter, to outline and summarise the work of his group, followed by a discussion of the key challenges and messages reported in this newly-published 130-page chapter of the 2019 Roadmap. Bath described the scope of the chapter, with sections on assembly materials, new product introduction, press-fit, repair and rework, and wave and selective soldering. He also summarised key issues and technology gaps.
Developments in assembly materials were being driven by increasing component complexity and package density, with lower component stand-off heights and thinner BGA packages affecting solder joint reliability and presenting challenges in rework, cleaning, and underfilling as well as in managing component warpage effects. Because warpage was resulting in an increased incidence of soldering defects such as head-on-pillow (HoP) and non-wet opens (NWO), improved fluxes were in development to help mitigate such defects.
As energy costs became more significant, there was a trend toward lower-temperature solder alloy technologies not only to cut power consumption but also to reduce warpage and thermal stresses on PCB substrates and components. Alloys with lower process temperatures—and with similar or better reliability than the default standard SAC 305—were sought, as were modified tin-silver-copper alloys with lower silver content.
Lead-free solders continued to migrate into high-reliability products in the automotive, industrial, and medical sectors as RoHS exemptions expired, and alternative lead-free alloys were being developed for these applications.
As well as the evolution lead-free solders, an increasing move toward green materials and processes was driven by both legislation and consumer demand, and this was continuing to influence developments in halogen-free laminates and VOC-free fluxes.
Miniaturisation and increasing functionality intensified demands on the performance of assembly materials and promoted developments in nano-structured materials for underfilling, stencil coating, waterproofing, and printed electronics applications.
Signal integrity requirements were driving developments in low-loss laminates, and heat-sinking powerful components required thermally conductive laminates and interface materials. There was a need for conformal coatings for high-temperature applications, and there was currently no industry-standard method for determining the compatibility of conformal coatings with flux residues.
The chapter also describes and prioritises research and development trends in the attributes of press-fit pin connectors, including advanced contact methodologies, to maintain signal integrity. And there was a need for standardisation of trays and tubes for automation.
Additionally, it reviews rework and repair trends in hand-soldering PTH and area-array components, with recommendations on updating processes and standards and insights into what challenges will be encountered by equipment suppliers during the next decade.
Bath was joined by Raiyo Aspandiar from Intel for his perspective on the current projects and initiatives of the Board Assembly Technology Integration Group (TIG). Aspandiar explained that iNEMI TIGs were groups of experts in particular technology areas that proposed and led collaborative programmes within iNEMI to address industry needs. The Board Assembly TIG covered any technologies and materials involved in PCB assembly processes, together with quality assurance and reliability requirements.
Aspandiar listed ongoing projects approaching completion: PCB warpage characterisation and minimisation, QFN package board-level reliability, the impact of low-CTE mould compound on second-level board reliability-phase 2, PCBA materials for harsh environments-phase 2, characterisation of third-generation high-reliability lead-free solder alloys, the evaluation of conformal coatings for improved environmental protection, and reliability aspects of the bismuth-tin-based, low-temperature soldering process.
New initiatives, in which new participation was welcomed, included the connector reliability test recommendations project phase 3, the impact of voiding on the thermal performance of bottom-terminated components, and high-density interconnect socket warpage prediction and characterisation.
Of the technology gaps that had been identified, those with high priority as potential projects included:
Low-melting solders for consumer products
Higher-reliability SAC-based solder alloys
Assembly process capabilities to handle large and small form-factor complex components
Rework capability to handle ultra-large modules and non-standard components
Assembly equipment capability with Industry 4.0 standards of quality and throughput
Inspection and test for increasing component density on boards
Faster AOI/AXI capability with artificial intelligence for detecting voids and HoP defects
Standards for solder-joint quality requirements for pin-in-paste through-hole component mounting
This webinar was a glimpse into the key technology requirements and developments necessary to meet the anticipated needs of the global electronics manufacturing supply chain during the next decade. It revealed many projects, from proposals to completion by groups of experts from a consortium of leading organisations associated with the electronics industry and its diverse market segments. Further information can be found on iNEMI's website.
Share
Print
Suggested Items
10/20/2020 | Nolan Johnson, I-Connect007
The impact of 90% solder dross recovery can have a substantial impact on reducing waste and increasing cost savings. Nolan Johnson recently spoke with Jay Hardin, MS2® product manager at P. Kay Metal, about the process and benefits of efficient solder dross recovery, as well as product roadmaps, the soldering machine market, and raw materials supply chain for solder alloy manufacturing. As Jay says, "For many companies, the savings are in the thousands or millions" of dollars.
10/14/2020 | I-Connect007 Editorial Team
We asked you to send in your questions for Happy Holden, Joe Fjelstad, Eric Camden, John Mitchell, and Greg Smith in our "Just Ask" series. Now, MacDermid Alpha Electronics Solutions' Paul Salerno gets a chance to answer a question. Paul Salerno is a global portfolio manager for SMT applications focused on the automotive and consumer market segments. He holds a bachelor's degree in materials engineering as well as an MBA in finance and marketing from Rutgers University.
10/07/2020 | Real Time with...SMTAI
This year's SMTA International Conference and Exposition went virtual! Pete Starkey explains how the SMTA team did a fine job in difficult circumstances to present an interactive show and technical conference. Here, he highlights four of the papers that particularly caught his interest.