Reading time ( words)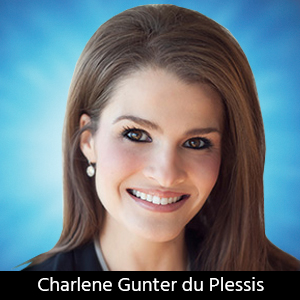 Introduction
It is refreshing to connect with young professionals who are passionate about the industry and true ambassadors to IPC. I connected with Tayler Swanson, an engineering team member at Digital Instruments Inc., and Olivia Lim, a manufacturing engineer at Kimball Electronics. I asked them questions about their studies, professional career journeys, and exciting opportunities in the electronics manufacturing industry. Tayler was a panelist during the IPC Education Foundation Webinar hosted by Teresa Rowe, senior director of assembly and standards technology at IPC [1]. Olivia served as a panelist during the IPC APEX EXPO STEM Outreach Event [2] at the beginning of the year in San Diego, California.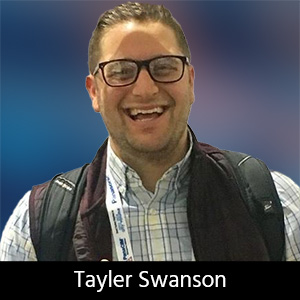 Meet Tayler Swanson
Tayler Swanson graduated from The Rochester Institute of Technology with a Master of Science in manufacturing and mechanical systems integration focused on electronics assemblies. His career path included stops as a manufacturing engineer, process engineer, new product introduction engineer, and even as an engineering accountant culminating as an engineering team member with a variety of experience and skills.
He has worked at Digital Instruments Inc. before college, during college, and since graduation. He did co-ops at IEC Electronics, StrongArm Technologies, PCB Piezotronics, and Nokia Bell Labs. He was part of the IPC Emerging Engineer Program [3], commenting, "A major benefit of the program is the mentorship aspect and how the mentors learn your interests to connect the IPC Standards Committees with your relevant experience and career path."
Charlene Gunter du Plessis: What was the highlight of your career thus far?
Tayler Swanson: Learning from others, especially those from the IPC community. Our discussions of their trials and tribulations in implementing standards have helped me overcome obstacles and struggles in leading the efforts for implementing a new materials management software/ERP system across my whole company.
Gunter du Plessis: You are one of IPC's emerging engineers. Why did you decide to get involved, and what are the benefits?
Swanson: As a young engineer, there are so many things to learn to be effective in your field. At an organization like IPC, you find that the shared knowledge across the industry is boundless and plentiful. That reason alone was enough for me to want to apply to IPC's Emerging Engineer Program. There was a clear path to gaining more insight into the electronics industry, which I knew would benefit me in the short and long term.
Being an IPC emerging engineer would certainly be a point on my resume that I would like to share with potential employers. As students, whether high school or college, the more extracurricular activities you participate in make you a better candidate, and this seems to carry over once we have careers. Getting involved with the IPC Emerging Engineer Program represents my eagerness as a young engineer to engage with the electronics industry.
Gunter du Plessis: What suggestions do you have for students to consider when exploring different career paths?
Swanson: When I used to give tours with my lab manager, Jeff, at RIT's CEMA Lab, we would demonstrate what each machine's job on the electronics assembly line is to inspire potential and current students to get involved in this career path. It was always right at the point before we turned on the pick-and-place machine we would ask them to hold out their hands, and we would unroll a reel of 0201 resistors on their hands and watch their faces glow when we ran the program that placed those same small components at lightning speed.
Then, we would lead them to a microscope video monitor and show the comparison of an even smaller 01005 component followed by more "ahh." Lastly, at the X-ray machine, we showed the inside of their smartphones, emphasizing that the electronic products that we love aren't just black boxes, and you can learn about them inside and out. This demo struck me personally on my tour years earlier, and we always seemed to get a few kids that hung around asked more! My suggestion is for students to consider what they don't know, explore what's behind the things they enjoy, and then choose a career path that isn't about the money but rather about lifelong learning of things they are interested in.
Gunter du Plessis: What advice do you have for young professionals, especially students, in finding a job?
Swanson: I think back to the words of the extremely smart JB Straubel, chief technical officer and co-founder of Tesla, who was the opening keynote speaker at IPC APEX EXPO 2019 in San Diego. He started by talking about his interests in engineering and referred to his side projects outside of the classroom, which included how he turned a Porsche into an electric vehicle. It was the skills he learned from his passion projects that led to his senior leadership position in an electric vehicle company.
Straubel not only learned skills by doing what he was most interested in but also if he wanted to find a job, he would be a great candidate for any electric vehicle company based on his experiences. Therefore, my advice to young professionals and students would be to take some time to think about the benefits of starting a side project in the garage. That project could position you for a great job with a great company.
Read the full interview online [4].
Meet Olivia Lim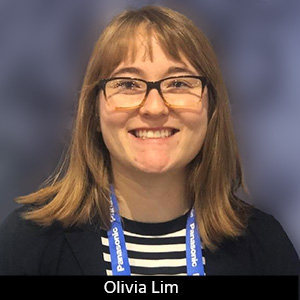 Olivia Lim was born in Hong Kong, China, and graduated with degrees in mechanical and energy systems engineering from the University of Wyoming in 2016. She started working immediately following graduation in June 2016 after being approached by a wind energy start-up housed in the university's STEM incubator.
At her current employer, Kimball Electronics, her primary responsibilities include ownership of automated optical inspection (AOI) and solder paste inspection (SPI) equipment, which includes evaluation, validation, and qualification activities to ensure delivery of quality products and optimal machine efficiency. Olivia works with engineers, quality, and production personnel to verify all ISO, IPC, internal, and customer specifications are met throughout product flow.
In addition, she works directly with customers and quality teams to define PFMEA and control plans and contribute to corrective action progression by overseeing failure analyses for RMAs. She reviews and implements engineering changes and utilize SPC tools to monitor and improve processes. Kimball engineering management selected her to lead the Kimball Electronics Global engineering AOI and SPI sub-council.
Gunter du Plessis: What was the highlight of your career thus far?
Olivia Lim: My first job out of college was designing and building a 100 kW wind turbine from conceptual handwritten drawings to a fully functioning prototype. We were able to build the device in the dead of winter in Laramie, Wyoming, and we were rewarded with a second round of funding from The National Science Foundation. I'm very proud to have been a part of that team and incredibly grateful for the experiences and knowledge I gained during that time.
Gunter du Plessis: What are your goals in terms of engineering today?
Lim: My goals for engineering in the near future are to utilize my knowledge from college and take advantage of every opportunity for practical engineering to build my portfolio of skills. I want to be "in the trenches," solving everyday problems as well as be a part of research and development teams for longer-term projects. I also think that being creative directly informs my problem solving and critical thinking, so I look for creative outlets whenever I can.
Gunter du Plessis: What advice do you have for young professionals, especially students, in finding a job?

Lim: When searching for jobs, you can't be passive. You have to be proactive and go out on limbs when talking to people. As a student, people are going to tell you that they don't want to take a risk because of your lack of experience. Don't work for those people. You want your future manager to be able to see the potential in you and help you harness it, but that also means that you have to be willing to double down on yourself and what you're capable of.
Gunter du Plessis: What can a student do to prepare for that interview?
Lim: My number one piece of advice is to always have at least one or two questions to ask back to your interviewer, and not just cookie-cutter ones. If they'd said something that you didn't fully understand, ask them to go into more detail. If having flexible work hours is really important to you, ask about their culture. Also, remember that you're in the driver's seat and that you don't want to work somewhere that you're going to hate after three months, so don't try to force yourself into their mold.
This interview is packed with career advice and tips for young engineers to grow and excel within the industry [5].
Conclusion
I want to leave you with the words of Denis Waitley: "Time is an equal opportunity employer. Each human being has exactly the same number of hours and minutes every day. Rich people can't buy more hours. Scientists can't invent new minutes. And you can't save time to spend it on another day. Even so, time is amazingly fair and forgiving. No matter how much time you've wasted in the past, you still have an entire tomorrow."
References
Charlene Gunter du Plessis is the senior director of the IPC Education Foundation.
Share
Print
Suggested Items
01/04/2021 | I-Connect007 Editorial Team
X=Xc – 1 is a conceptual equation for continuous improvement. You define X and work to reduce it by a factor of 1. This could be one work hour, one process step, one day less in a cycle, and so on. We recently met with Dr. Ron Lasky to discuss the concept of X=Xc – 1 and get his advice on generating enthusiasm among readers and the next generation about continuous improvement. As this discussion illustrates, many process improvements are small in scale, not yearlong, major efforts.
12/31/2020 | I-Connect007
As 2020 comes to a close, the I-Connect007 Editorial Team takes a look back at its most read articles. Here are the top 10 reads in SMT from the past year.
12/14/2020 | Pete Starkey, I-Connect007
"What is your most common PCB problem?" A survey conducted by Bob Willis had revealed finish solderability to be the predominant contender, and it was clear that the choice of solderable finish applied to surface mount boards could have a significant effect on the assembly yield and cost of the final circuit. SMTA Europe organised an informative and enlightening webinar this month entitled "Guide to PCB Solder Finishes—Process Defects Causes and Cures," with soldering specialist Bob Willis as presenter.