Reading time ( words)
I recently made the long drive up to the Northeast of England for the Institute of Circuit Technology (ICT) annual Darlington Seminar, which was held on the site of the former World War II Royal Air Force Bomber Command Station, Middleton St. George, now Durham Tees Valley Airport. ICT Technical Director Bill Wilkie introduced and moderated a diverse and thought-provoking programme, acknowledging the generous support of Faraday Circuits.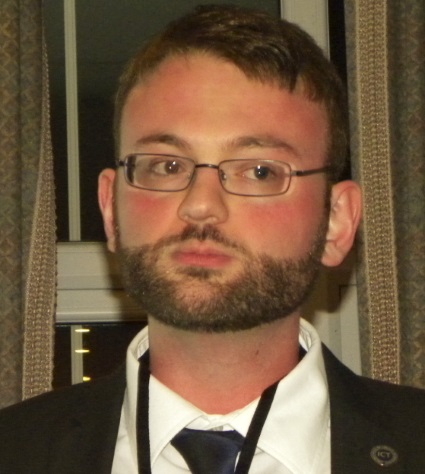 First to speak was Tom Jones from Merlin Circuit Technology, winner of ICT's "Best Young Person's Technical Paper" award, with an extremely professional presentation on acoustic-assisted manufacturing techniques in the PCB industry.
Megasonic agitation, an acoustic technique working at much higher frequencies than ultrasonic agitation with less-damaging cavitation effects, had been successfully employed to enhance the filling of high-aspect-ratio blind micro-vias with electrodeposited copper. Jones described current work on the effects of megasonic agitation on the filling of high-aspect-ratio through vias. Some anomalies in copper thickness had been observed, with thin areas at certain positions along the length of the hole, and it was suspected that these were consequences of overtones and harmonics causing an acoustic standing wave within the hole.

Hydrophone measurements of acoustic pressure corroborated the observed behaviour, positions of maximum pressure appearing to correlate with regions of reduced copper thickness. Modelling and simulation techniques were being used to investigate the impact on wave formation in response to changes to via size, acoustic impedance of PCB material and transducer position. Current-thieving by the transducer had caused variations in copper distribution on the PCB surface, including low current frosting and high current burning. The effects had been minimised by modifying the cell geometry, particularly moving the megasonic transducer further away from PCB, although this was a trade-off against the efficiency of agitation. In other process areas, indirect acoustic agitation with megasonics had been demonstrated to have the potential to improve pattern definition in developing and etching.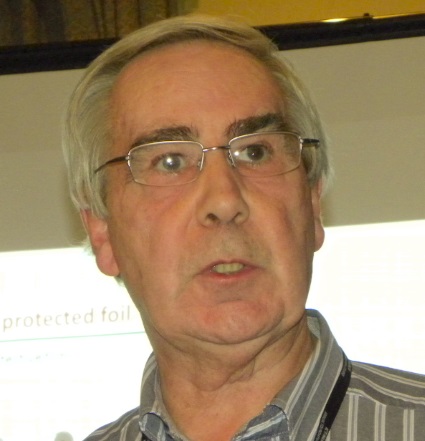 If only making circuits was easier! Tom Brown, technical manager at Holders Technology, whimsically suggested that every PCB manufacturer aspired to an easier life--all he really wanted were higher manufacturing yield, lower cost of production, and better product quality. But where to find them within the mix of materials, equipment, chemical processes, mechanical processes, and people? Some solutions were high-tech, some were highly automated, but not all depended on a high level of investment and need not be complex--indeed in certain cases a solution could lie in making things simpler.


Share
Print
Suggested Items
08/19/2019 | Nikolaus Schubkegel
Ultraviolet (UV) bump, also called UV cure, is a processing step in which the solder mask pattern is irradiated with ultraviolet and infrared light. This step is performed with special equipment that is built as a continuous flow system, which consists of a conveyor belt and tubular UV lamps mounted above and below the belt. Read on to find out more about this process.
07/31/2019 | Andy Shaughnessy, I-Connect007
Foresite CEO Terry Munson recently spoke with Andy Shaughnessy during the IPC High-Reliability Forum and Microvia Summit in Baltimore about his presentation on the causes of conductive anodic filament (CAF), the dangers of resin starvation, and what advice he'd give to PCB designers to avoid those types of failures.
07/26/2019 | Andy Shaughnessy, I-Connect007
At the recent IPC High-Reliability Forum and Microvia Summit, Customer Applications Scientist Elizabeth Kidd and Sales Engineer Alex Bien, both of BTG Labs, discuss with Andy Shaughnessy their presentation on the challenges of working with highly sensitive surfaces, such as the risk of contamination. They also talked about the various surface characterization techniques that BTG Labs uses to identify such contaminants.