Reading time ( words)
Systems for automated optical inspection (AOI) of electronic assemblies have undergone dramatic evolution and development in recent years, from very basic 2D image recognition via "2.5D" and "pseudo 3D" to full 3D techniques. SMART Group recently presented a webinar to clarify the fundamentals of AOI technology and discuss the strengths and weaknesses of the equipment options currently available. SMART Group Chairman Keith Bryant drew upon many years' experience as a specialist in X-ray and AOI techniques to give a clear and comprehensive overview, with detailed explanations of attributes and applications.
"Through the eye of a needle" was the analogy that Bryant used to illustrate the trend in component size and spacing. Indeed the eye of a needle and the head of a pin looked huge compared with the 01005 chips he showed next to them. And when these chips were placed at 0.1 mm spacing, covering up to 83% of the local real estate, inspecting them for placement accuracy and solder joint quality became a real challenge. At the other end of the packaging scale were the Z-axis issues of inspecting BGAs and QFNs for coplanarity and PoPs for warpage.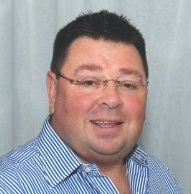 Lots of good equipment was available for traditional inspection: Magnifiers, comparators, digital imaging devices, and video microscopes, but all depended ultimately on the human eye. "Is there a standard eye test for assembly operators?" Bryant asked. (Apparently there is in some aerospace specifications!). But in reality, the missed-defects rate was disturbingly high. The second consideration was the inconsistency of "judgement of what is acceptable." Guidelines existed, for example IPC-A-610, but it was the operator's interpretation that determined whether a defect was rejectable.
So what were the automated options? Bryant listed functional test of finished product, electrical test of partial or finished assemblies, in-circuit test of circuits and components, automated X-ray inspection for soldering and presence of components, AOI for soldering and components, and automatic solder paste inspection. He chose to focus on AOI for detail discussion.
First decision to be made was whereabouts in the process to use AOI most effectively--inspection of solder paste, component placement, solder post-reflow, or all three? Three machines on-line or a single machine off-line, able to perform all three functions on a sample basis? Whatever the decision, AOI would give more consistent results than the human eye, and, if used pre-reflow, would check for attributes such as component presence and position, component identity, orientation, polarity, and alignment. Most importantly in Bryant's view, it would replace the "dangerous tweezer-people." Post-reflow, the inspection task became particularly demanding. In Bryant's words, "It's hard to define a good solder joint--it's even harder to define a good-enough solder joint!"
Bryant went on to explain the principles of AOI technology, the various illumination, image-capture, and image-analysis techniques available, their relative costs and capabilities, and the differences between the terms "2D," "2.5D," "pseudo 3D," and "real 3D." He discussed in detail the value of true z-axis information, particularly in solder paste inspection, citing the widely accepted view that over 60% of assembly defects originate from the solder paste printing stage, then showed several examples illustrating the limitations of 2D post-reflow inspection and some of the of subtle defects that could be revealed by high-end 3D systems.


Share
Suggested Items
01/11/2023 | Nolan Johnson, I-Connect007
Clemens Jargon, senior vice president of High Flex at Mycronic, shares his thoughts about the company's performance in 2022 (it was a strong year), plans for the new year (turnkey solutions), and what visitors to the Mycronic booth at the show can expect to see in the company's state-of-the-art Iris™ 3D AOI vision technology.
12/28/2022 | Andy Shaughnessy, I-Connect007
In this Q&A, Rob Rowland, director of engineering at Axiom Electronics, discusses his new IPC APEX EXPO Professional Development course, "Reflow Profiling Simplified," on how to create a standardized methodology to accurately generate new reflow soldering profiles. Rob explains, "In this class, I'll explain how I approached this work to help others develop similar methodologies for creating their own reflow soldering profiles. My presentation also includes the basic reflow profile recipes I have been using for the past 20 years."
12/28/2022 | Pete Starkey, I-Connect007
Pete Starkey talks with Kevin Domancich at Essemtec at electronica 2022 about the company integration within Nano Dimension and how the two companies have pioneered an exciting new end-to-end manufacturing solution that helps customers speed up production, cut costs, and keep their proprietary materials secure. In a world where time to market has become a priority consideration, this universal system has the potential to revolutionize the industry.