Reading time ( words)
NCAB Group USA is strengthening its presence in the United States by opening its West Coast Division.
To be located in Vancouver, Washington, the new division will be led by Carl Moerhing as general manager. Moerhing has been with NCAB Group for just over two years, but he has already done an excellent job growing sales in the western part of the United States.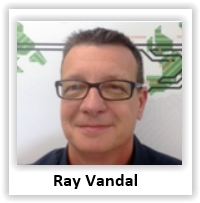 Meanwhile, the company has appointed Ray Vandal to be the GM for NCAB's South East Division. He will be based in Daytona Beach, Florida.
Share
Print
Suggested Items
07/28/2020 | Fane Friberg, CEPHAS
In this series, CEPHAS principal Fane Friberg highlights the interdependent elements of an effective S&OP process for leaders of supply chain management. While some companies tend to fall back on the status quo, Freiberg highlights why it's critical to actually increase the frequency of the S&OP rather than decrease the operations. His first focus was to stay committed to the process. Today, he discusses strategic imperatives.
07/22/2020 | I-Connect007 Editorial Team
If you're searching for the right person for an open job in the PCB industry, look no further than D.B. Management Group's recruiting page in each of the I-Connect007 magazines.
07/21/2020 | Nolan Johnson, PCB007
Nolan Johnson spoke with Penny Cole of Lotus Foods about how COVID-19 has affected her industry's distribution channels and supply chain, as well as how she's adapted to the shifting dynamic as a salesperson.