Reading time ( words)
PCB and manufacturing business authority, Steve Williams has officially changed the name of his consulting firm "Steve Williams Consulting" to "The Right Approach Consulting (trac)."
"When we first named the company "Steve Williams Consulting" we set out with the mission to share 30 plus years of experience to help our clients reduce cycle time, increase yields and improve profits. By customizing our solution to fit our customer's specific needs, we help them focus on the areas that dramatically improve the core of their business. This is clearly the right approach, hence the renaming of the company. We wanted a name that clearly communicates exactly what we offer," comments Williams.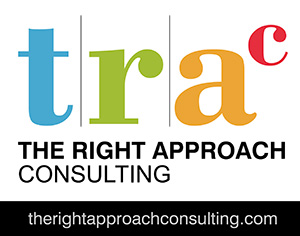 Williams' philosophy in developing customized solutions that fit specific business needs is that sustainable solutions can only be achieved by creating a collaborative environment in which your employees become part of the solution. This approach assures that employees not only buy-in to the solutions, but take ownership and become champions of the cause. Through education, coaching and facilitation, his company trains employees to become active solution leaders capable of managing sustainable, permanent change.
For more information on how The Right Approach Consulting (trac) can help provide you with the expertise, tools, and a proven track record to help you reduce cycle time, increase yields and improve profits visit them on the web.
Share
Suggested Items
01/23/2023 | I-Connect007 Editorial Team
IPC Community Magazine launches today at IPC APEX EXPO 2023, both in digital and print form. It is now widely available for download at no cost. This magazine helps tell the stories of IPC, particularly for IPC members who use and interact with the trade organization. IPC worked closely with I-Connect007 (IPC Publishing Group) to develop the concept for the publication, and asked John W. Mitchell, president and CEO of IPC, to share a few thoughts as he looked at the magazine for the first time in print.
10/31/2022 | Nolan Johnson, I-Connect007
Stefan Stefanescu is head of business development for Atotech's industrial digital transformation solutions. Here, he discusses how the Digital Factory Suite (DFS) fits into a PCB fabricator's workflow. The new software connects to the onsite production equipment and continuously collects process and equipment data. But it's more than that, Stefan says. It's a way to help customers increase productivity and take steps toward developing a smart factory.
10/25/2022 | Nolan Johnson, I-Connect007
Nolan Johnson spoke with Brian Wojtkiewicz at PCB West about Taiyo's latest developments in solder mask technology. They discussed the company's advances in flexible circuits, HDI, and much more. In particular, Brian discusses the importance of reliability in fabrication and assembly. "We're always in the fabricators' shops. I'm out in the field talking to them, helping the operators understand the process, and making things work better because then we don't have issues down the road," he says.