Reading time ( words)
Uyemura Director of Operations Don Walsh has announced the expansion of the company's product development and logistics teams, adding capability and capacity to its US infrastructure.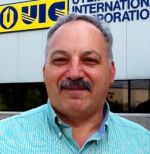 Bill Parente is an analytical chemist with extensive experience in new product development. Most recently, he was a scientist for Chemtura, (Uniroyal) serving on its elite Analytical Core Team. Among his achievements was development of a subsystem critical to potable water generation on the International Space Station.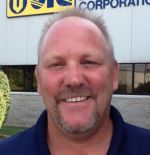 Jeff Arnson has been tapped as UIC's Manager for Shipping and Receiving.
Jeff's responsibilities include carrier negotiations, team management and the implementation of lean logistics (Kaizen principles.)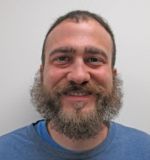 Nick Foligno is the newest addition to UIC's Logistics Team. His new responsibilities include shipping and receiving, and inventory management. His previous post was at Honeywell.
These fall, 2015 announcements are a continuation in the growth of Uyemura's US operations, which has become significant since 2010.
Uyemura International Corporation, 240 Town Line Road, Southington, CT 06489. www.uyemura.com
Share
Print
Suggested Items
07/21/2020 | Barry Matties, I-Connect007
When Barry Matties toured Atotech's facility in Feucht, Germany, he spoke with Andreas Schatz, Atotech's global product manager of equipment, and Daniel Schmidt, Atotech's global director of marketing. In this interview, Andreas and Daniel break down the global plating and chemistry trends they see, most notably around horizontal plating and smart factory automation.
01/31/2020 | Sergei Levchik, ICL-IP America
Sergei Levchik describes how testing has shown that FR-4 printed circuit boards do not contain free or residual tetrabromobisohenol-A (TBBPA).
01/28/2020 | Nolan Johnson, I-Connect007
Brendan F. Hogan, managing director of MivaTek, explains that while each industry has its own set of requirements and difficulties, the lines between semiconductor and PCB markets are blurring, demanding more flexibility from equipment suppliers.