Reading time ( words)
If you didn't make it to Munich for productronica 2015, don't worry. I-Connect007 has complete coverage of this long-running industry event at our RealTime with... show site.
About 38,000 visitors from around the world helped celebrate the 40th anniversary of productronica, and show managers say the share of Asian attendees rose "considerably" this year. And 97% of visitors rated productronica "good" to "excellent," according to reports.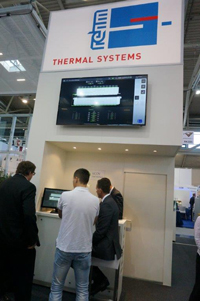 "During the past four days of the fair, we have experienced the industry's unbelievable innovative strength," said Falk Senger, managing director of Messe München. "That underscores productronica's position as an international industry gathering for electronics development and production."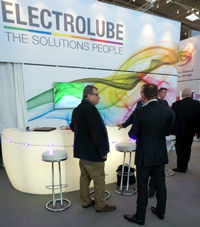 This year's show also marked a first: The launch of the productronica Innovation Awards. A panel of judges chose the most innovative products from almost 70 entries. Winners included Fuji Machine (PCB & EMS), Rehm Thermal (SMT), F&K Delvotec (Semiconductors), Schleuniger (Cables, Coils & Hybrids), and Asys (Future Markets).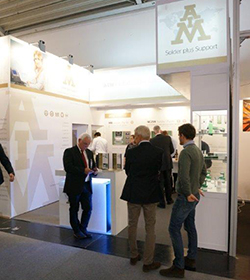 Thanks to our generous sponsors, the I-Connect007 team was available to cover the show from start to finish. The result? A total of 18 in-depth RealTime with…productronica video interviews with the industry's top engineers, technologists, and managers, along with 126 photos of the event.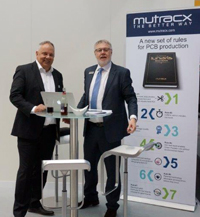 We'll also be bringing you written interviews with these movers and shakers in the next few months, courtesy of The PCB Magazine, SMT Magazine, and The PCB Design Magazine.
So, if you didn't make it across the pond last week, don't despair. We have you covered. To view I-Connect007's video coverage of productronica 2015, click here.
Share
Print
Suggested Items
11/06/2019 | Dan Beaulieu, D.B. Management Group
It's always great to catch up with old friends, and last week, I met with Greg Papandrew, a well-known industry entrepreneur, who I worked with on his first company (Bare Board Group). Greg discusses his new business, Better Board Buying (B3).
10/02/2019 | I-Connect007 Editorial Team
COO Mark Goodwin and Technology Ambassador Alun Morgan from Ventec International Group describes how they feel current standards do not sufficiently recognize the needs of end customers today with new processes and materials being shoehorned into old standards based on dated ideas of classifications, and how this makes choosing the right material challenging for designers.
09/09/2019 | Nolan Johnson, I-Connect007
Chris Nuttall, chief operations officer and VP of technology of NCAB Group, talks about the company's most recently released market report. Nolan Johnson and Nuttall discuss some of the market drivers and conditions the industry can expect to close out in 2019 as well as what to prepare for in 2020.