Reading time ( words)
If you didn't make it to Munich for productronica 2015, don't worry. I-Connect007 has complete coverage of this long-running industry event at our RealTime with... show site.
About 38,000 visitors from around the world helped celebrate the 40th anniversary of productronica, and show managers say the share of Asian attendees rose "considerably" this year. And 97% of visitors rated productronica "good" to "excellent," according to reports.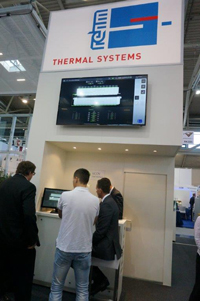 "During the past four days of the fair, we have experienced the industry's unbelievable innovative strength," said Falk Senger, managing director of Messe München. "That underscores productronica's position as an international industry gathering for electronics development and production."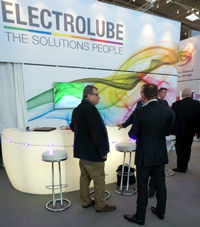 This year's show also marked a first: The launch of the productronica Innovation Awards. A panel of judges chose the most innovative products from almost 70 entries. Winners included Fuji Machine (PCB & EMS), Rehm Thermal (SMT), F&K Delvotec (Semiconductors), Schleuniger (Cables, Coils & Hybrids), and Asys (Future Markets).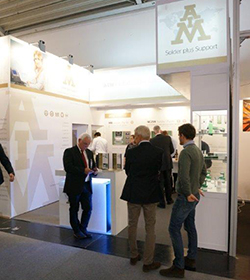 Thanks to our generous sponsors, the I-Connect007 team was available to cover the show from start to finish. The result? A total of 18 in-depth RealTime with…productronica video interviews with the industry's top engineers, technologists, and managers, along with 126 photos of the event.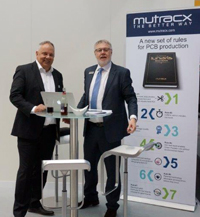 We'll also be bringing you written interviews with these movers and shakers in the next few months, courtesy of The PCB Magazine, SMT Magazine, and The PCB Design Magazine.
So, if you didn't make it across the pond last week, don't despair. We have you covered. To view I-Connect007's video coverage of productronica 2015, click here.
Share
Print
Suggested Items
10/16/2020 | Nolan Johnson, I-Connect007
Trade shows and technical conferences haven't died; they've just moved online. The trade show season continues in virtual full force this week, and event coverage dominates the top five this week. Surprisingly, I don't see events as this week's theme. No, this week's theme is "pundits." We have Walt Custer's industry outlook, seven experts on additive electronics, a designers conference keynote, and the IPC's government relations expert. Don't get me wrong: These folks are asked to speak to the industry for a good reason. They know their subject matter, and they present it skillfully. This week's top five picks are worth reading.
10/12/2020 | Pete Starkey, I-Connect007
"We're not out of trouble yet, but it's a whole lot better than a couple of months ago." Walt Custer's business outlook update, with emphasis on the European electronics industry, attracted a capacity audience to EIPC's webinar on October 2. Pete Starkey details how it wasn't all bad news.
10/05/2020 | I-Connect007 Editorial Team
We asked for you to send in your questions for IPC President and CEO John Mitchell, and you took us up on it! We know you all enjoyed reading these questions and answers, so we've compiled all of them into one article for easy reference. We hope you enjoy having another bite at the apple. And if you'd like to hear more from John Mitchell, view his column series "One World, One Industry."