Reading time ( words)
During the most recent Productronica show held in Munich, Germany, Schmoll Maschinen GmbH introduced the new Micromirror Digital Imaging System (MDI), a digital direct imaging system using Digital Micromirror Device (DMD) technology. This new technology transfers UV light images to the circuit board substrate using high resolution micromirror chips.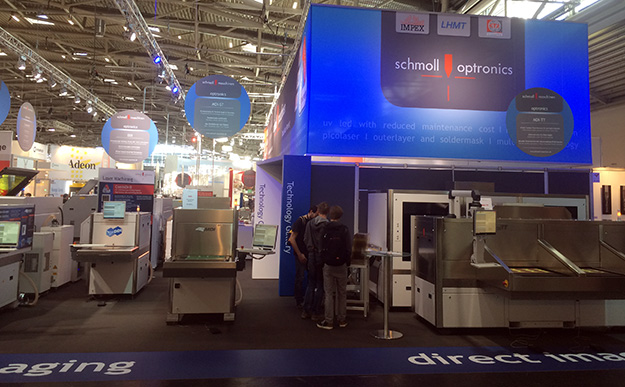 As a new technology, Schmoll brings to the industry a robust granite platform system ensuring image stability suitable for photoresist inner layer/outer layer and solder mask applications. Three systems are available including a single table system, a double table system for faster throughput and larger table surface for sizable panels. The system can be configured for one to as many as six heads for higher throughput.
The MDI-ST and the MDI-DT are assembled on a stable granite platform with a precision table based on Schmoll's extensive experience in both mechanical and laser drilling systems. The MDI Light Engine provides 2 million individually adjustable micromirrors for fine line imaging resolution. In addtion, the compact design and flexibility of these systems allow for economical use of floor space.
As the largest manufacturer of productive drilling and routing systems in the world, Schmoll Maschinen GmbH offers an economical approach with their extensive system and imaging technology to the PCB industry.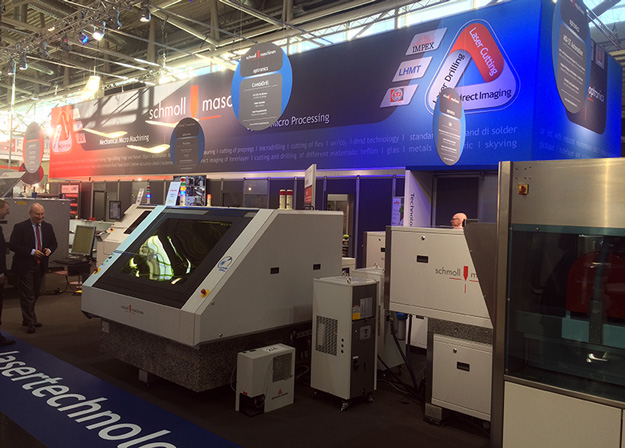 Bürkle North America has been the exclusive Schmoll distribution (parts, sales and service) partner in North America for over 10 years.
Contact Dave Howard 714-379-5090 for more information, or access www.burkleamerica.com for all up-to-date information on Schmoll product lines.
About Burkle North America - Bürkle North America, Inc. is a wholly owned division of Robert Bürkle GmbH, of Freudenstadt, Germany. Bürkle is the leading manufacturer of productive manufacturing technologies serving a variety of manufacturing industries, including surfaces / woodworking technologies, photovoltaic module lamination and coating, printed wiring board fabrication and plastic card fabrication.
Schmoll Maschinen – Schmoll Maschinen is one of the leading suppliers of machine tool and mass production solutions for electronic and micro structuring applications with more than sixty years of engineering experience. Schmoll's solution portfolio covers all performance relevant steps for mechanical and laser micro machining and is complemented by automation technology.
Share
Suggested Items
06/29/2022 | Pete Starkey, I-Connect007
Örebro, Sweden on June 15 brought a bright and early start to Day 2 of the EIPC Summer Conference for those who had enjoyed the previous evening's networking dinner, but had resisted the temptation to over-indulge or to carry on their long-awaited catch-up conversations with old friends into the small hours. All but a few were in their seats for 9 a.m., awake and attentive for Session 4 of the conference, on the theme of new process technologies, moderated by Martyn Gaudion, CEO of Polar Instruments.
05/17/2022 | I-Connect007 Editorial Team
The I-Connect007 Editorial Team speaks with Technica's Frank Medina, Ed Carrigan, and Jason Perry about trending hotspots that provide the PCB fabricator a high return on investment (ROI). A theme that carries throughout the conversation is that traditional methods for calculating ROI are being replaced by models that include more qualitative factors.
05/12/2022 | Pete Starkey, I-Connect007
EIPC's 17th Technical Snapshot webinar on May 4 focused on developments in automotive electronics, particularly on advances in the technologies required to support the evolution of autonomous driving. The team brought together two expert speakers to present their detailed views on topics encompassed within "CASE," the acronym that appears to be taking over the automotive industry.