Reading time ( words)
At SMTAI recently, I sat down for a roundtable discussion with some key players from the materials side of the supply chain. Participants included two executives from Ventec: Mark Goodwin, COO USA and Europe for Ventec International Group, responsible for all non-agent activity and the supply, distribution and service centers in the U.S. and Europe; and Jack Pattie, president of Ventec USA and as such, manager of North American operations for the distribution of laminate and pre-preg. Also participating in the roundtable were Schoeller Electronics CEO Michael Keuthen, head of the Germany-based company that has been producing PCBs for more than 50 years and specializes in rigid-flex and flex activities, and Bob Willis, from the National Physics Laboratory (NPL), known worldwide for measuring standards. In a wide-ranging chat, we discussed the demands and challenges of the materials supply chain and where they see their industry going in the future.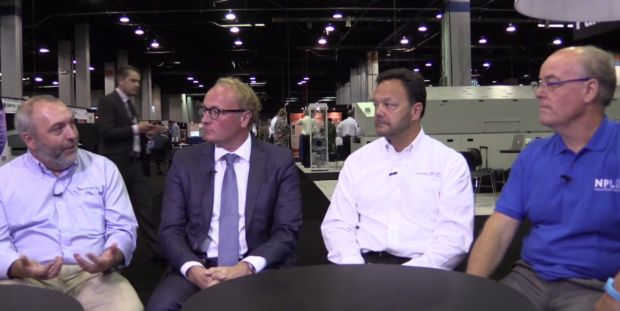 Share
Print
Suggested Items
08/14/2019 | I-Connect007
Chris Mitchell is vice president for global government affairs at IPC—Association Connecting Electronics Industries—where he is responsible for development and implementation of the organization's global advocacy efforts and public policy agenda with a focus on electronics industry business improvement, environment, health and safety, and defense initiatives.
12/31/1969 | Andy Shaughnessy, I-Connect007
Foresite CEO Terry Munson recently spoke with Andy Shaughnessy during the IPC High-Reliability Forum and Microvia Summit in Baltimore about his presentation on the causes of conductive anodic filament (CAF), the dangers of resin starvation, and what advice he'd give to PCB designers to avoid those types of failures.
07/24/2019 | Chris Mitchell, IPC VP, Global Government Relations
More than five months remain in 2019, but U.S. congressional leaders are already running out of time as they face a long list of must-pass bills before year's end. Although some of these bills do not affect the electronics industry, some of them do, and the overall agenda does affect the opportunities and risks we face.