Reading time ( words)
CES Unveiled and NVIDIA Press Event
CES Unveiled is the official media event for CES. It is the first official happening of what promises to be a very busy and fascinating week. At this event members of the press get to preview a number of innovative startups as well as some new products from a few established global brands.
CES says that this annual networking event typically draws over 1,200 members of the media from around the world. This year's event seemed to be held in a larger venue; unlike last year, we were actually able to move around and speak to many of the exhibitors.

CES Unveiled is kind of a micro CES. There are some great new devices and a few things that make you wonder "Why?" For example, why would you make a smart toilet paper roll that would buzz your cell phone if it was almost out of paper? No, I did not actually see such a device, but you get the idea. For this column, let's look at a few of the more interesting and—probably—useful offerings.
One device was a microcomputer that appears to be totally secure and have the power to accomplish most typical computer-related tasks. The company Design SHIFT has announced it is working with Intel to use Intel's 6th Gen Intel Core M7 vPro processor in its groundbreaking privacy appliance, ORWL. This small circular device uses two-factor authentication—a physical key and a password— along with tamper-proof physical hardware to protect a company's sensitive information and communications from being physically hacked. If the ORWL device is tampered with or any physical breach is attempted, it prevents the device from booting up, instantly helping to secure all of the user's data and communications. The first units will ship in the spring of 2016.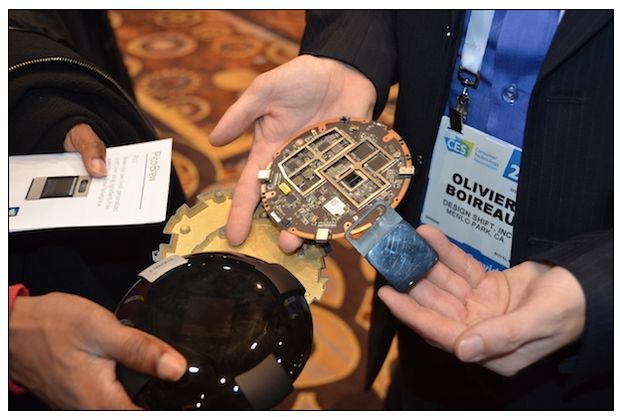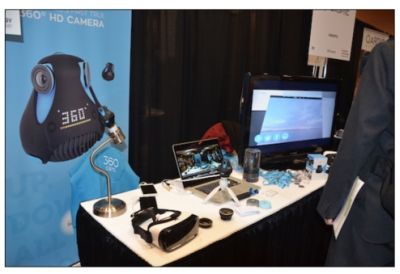 How about a unique 360 degree camera that takes images that can be viewed with a virtual reality device that lets you see everything all around where the HD image or video was taken? The camera, although impressive in design and apparent quality, is not that unique but it shows the growing influence of virtual and/or augmented reality. I am sure there will be much more to report on this topic over the next week.
Share
Print
Suggested Items
12/05/2019 | Nolan Johnson, PCB007
In this issue, we update your prescription, clarify your vision of the industry, and bring your own perspective into view. With each interview, try on another outlook and look at the industry from another point of view.
11/25/2019 | Andy Shaughnessy, I-Connect007
I recently spoke with Kirsten Smit-Westenberg, executive director of EIPC, who is planning the EIPC winter conference set for February 2020 in Rotterdam, Netherlands. Kirsten discusses the conference topics, which are based around the needs of the next-generation electronic devices, and changes in fabrication solutions for PCBs, PCBAs, materials, and technologies.
11/25/2019 | Nolan Johnson, PCB007
Sheri Kuretich, human resources manager, and Nancy Viter, VP of operations, of Sunstone Circuits speak with Nolan Johnson about what they see from the perspective of a prototyping shop, the current state of the hiring market, and how they have used ISO 9000 as an information repository to pass technical knowledge from experienced employees to newer ones.