Reading time ( words)
Long-time IPC member, Dennis (Denny) J. Cantwell, 74, passed away on November 12, 2015. Denny was a very active member of the IPC Flexible Circuits Base Materials Committee until his retirement from Printed Circuits Inc. in 2009.
Denny will be missed by his former fellow committee members, IPC staff and his colleagues in the electronics manufacturing industry.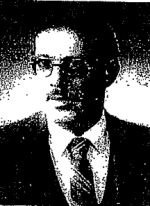 Read more on Denny's life and career accomplishments.
Share
Print
Suggested Items
10/19/2020 | Pete Starkey, I-Connect007
Although current circumstances have forced the postponement of its live conferences, seminars, and workshops, EIPC continues to provide a platform for the exchange and dissemination of the latest knowledge and technical information to the European interconnection and packaging industry. Pete Starkey details how its current series of technical snapshots, delivered in webinar format, address technology challenges facing the automotive, telecom, and high-speed sectors of the industry.
10/16/2020 | Nolan Johnson, I-Connect007
Trade shows and technical conferences haven't died; they've just moved online. The trade show season continues in virtual full force this week, and event coverage dominates the top five this week. Surprisingly, I don't see events as this week's theme. No, this week's theme is "pundits." We have Walt Custer's industry outlook, seven experts on additive electronics, a designers conference keynote, and the IPC's government relations expert. Don't get me wrong: These folks are asked to speak to the industry for a good reason. They know their subject matter, and they present it skillfully. This week's top five picks are worth reading.
10/05/2020 | I-Connect007 Editorial Team
We asked for you to send in your questions for IPC President and CEO John Mitchell, and you took us up on it! We know you all enjoyed reading these questions and answers, so we've compiled all of them into one article for easy reference. We hope you enjoy having another bite at the apple. And if you'd like to hear more from John Mitchell, view his column series "One World, One Industry."