Reading time ( words)
I-Connect007 is proud to welcome Emmy Ross and Albert Liu to the I-Connect007 family. They have been working alongside the rest of the team on some interesting new projects since January and we are excited to formally introduce them to our reader community.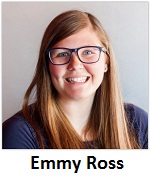 Emmy is returning to the PCB industry and joining the I-Connect007 sales team. Previously the Director of Exhibitions for the SMTA, Emmy worked with local chapters to create and execute tradeshows and conferences to build support and education in the industry. She is very excited to be back and working with fun and genuine people. Emmy values the importance of building and maintaing relationships, which she can attribute to her success in events, sales and marketing.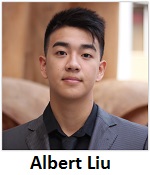 Albert will also be joining the IConnect007 sales team. Albert is new to the PCB industry, but he has a background working in the electronics industry and has always had a fascination with all things related to tech. Albert is enjoying his involvement in such an exciting industry. Previously, he worked at BlackBerry as a marketing intern where he was involved with the launch of the PRIV by BlackBerry. Albert assisted in the marketing campaign by setting up demonstration booths and supporting in content creation for the website and internal sales training. Currently, Albert is finishing his last year at Simon Fraser University in Vancouver, Canada, as a Communication major and Business Administration minor.
Both Emmy and Albert are looking forward to meeting everyone at the upcoming IPC APEX EXPO Show in Las Vegas.
Share
Print
Suggested Items
11/06/2019 | Dan Beaulieu, D.B. Management Group
It's always great to catch up with old friends, and last week, I met with Greg Papandrew, a well-known industry entrepreneur, who I worked with on his first company (Bare Board Group). Greg discusses his new business, Better Board Buying (B3).
10/02/2019 | I-Connect007 Editorial Team
COO Mark Goodwin and Technology Ambassador Alun Morgan from Ventec International Group describes how they feel current standards do not sufficiently recognize the needs of end customers today with new processes and materials being shoehorned into old standards based on dated ideas of classifications, and how this makes choosing the right material challenging for designers.
09/09/2019 | Nolan Johnson, I-Connect007
Chris Nuttall, chief operations officer and VP of technology of NCAB Group, talks about the company's most recently released market report. Nolan Johnson and Nuttall discuss some of the market drivers and conditions the industry can expect to close out in 2019 as well as what to prepare for in 2020.