Reading time ( words)
I-Connect007 is proud to welcome Emmy Ross and Albert Liu to the I-Connect007 family. They have been working alongside the rest of the team on some interesting new projects since January and we are excited to formally introduce them to our reader community.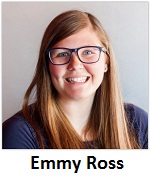 Emmy is returning to the PCB industry and joining the I-Connect007 sales team. Previously the Director of Exhibitions for the SMTA, Emmy worked with local chapters to create and execute tradeshows and conferences to build support and education in the industry. She is very excited to be back and working with fun and genuine people. Emmy values the importance of building and maintaing relationships, which she can attribute to her success in events, sales and marketing.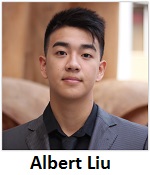 Albert will also be joining the IConnect007 sales team. Albert is new to the PCB industry, but he has a background working in the electronics industry and has always had a fascination with all things related to tech. Albert is enjoying his involvement in such an exciting industry. Previously, he worked at BlackBerry as a marketing intern where he was involved with the launch of the PRIV by BlackBerry. Albert assisted in the marketing campaign by setting up demonstration booths and supporting in content creation for the website and internal sales training. Currently, Albert is finishing his last year at Simon Fraser University in Vancouver, Canada, as a Communication major and Business Administration minor.
Both Emmy and Albert are looking forward to meeting everyone at the upcoming IPC APEX EXPO Show in Las Vegas.
Share
Print
Suggested Items
06/26/2020 | Nolan Johnson, I-Connect007
Updates on trade shows, conferences, and associations dominated industry news this past week. Some events are returning to a physical venue; others are opting for a virtual version in 2020. Add to that a spate of cross-association cooperative agreements and new programs for career development coming from multiple associations, and you've delivered four of my top five picks.
05/19/2020 | I-Connect007 Research Team
Parents often share nuggets of wisdom with their children in hopes that they won't repeat past mistakes. But what do our electronics industry leaders want to share about lessons learned during the COVID-19 crisis?
05/14/2020 | Barry Matties, I-Connect007
On May 13, Dr. John Mitchell, IPC president and CEO, spoke with Barry Matties and Nolan Johnson in another installment in our series of industry updates. In this interview, Mitchell discussed the challenges of leadership in crisis situations.