Reading time ( words)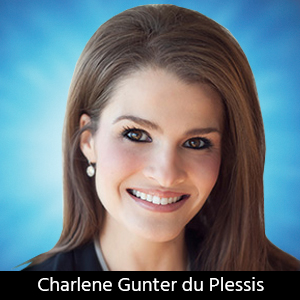 In every industry, mentorship enriches and enhances career development. Mentors are experts willing to help by recommending and creating learning opportunities, transferring knowledge and skills, and sharing real-life lessons with their mentees. It can take time to build a valuable mentorship relationship. However, when the relationship is proactive and nurtured, it delivers rewards like access to established professional networks.
Meet Michael Carano
I had the honor to connect with Michael Carano, a true veteran to the electronics manufacturing industry, as well as an I-Connect007 columnist. Carano is the vice president of technology and business development for RBP Chemical Technology, where he directs global business development and R&D for the company's electronics, mining, and medical chemical businesses. Carano has an impressive track record. He has published over 190 technical articles, is the holder of nine U.S. and 22 foreign patents, and is an active member of IPC since 1992.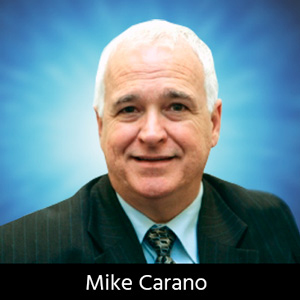 Carano serves on several other committees, four of which he chairs, and has previously served as a member of the IPC Board of Directors for 14 years. Carano is a strong supporter of technical education and training and has developed seven separate professional development courses for IPC and its members. Carano was inducted into the IPC Hall of Fame in 2014 and is a recent recipient of the Dieter Bergman IPC Fellowship Award. He has a B.S. chemistry degree and an MBA in marketing and business strategy. In honor of his contributions toward the industry and to IPC, the IPC Education Foundation named a scholarship after him—The Michael Carano Teacher Excellence Award—which recognizes educators and instructors who enrich the lives of students interested in a career path in the electronics industry.
IPC's Emerging Engineer Program
On top of all of his responsibilities and contributions over the years, Carano still makes time to serve as a mentor to the IPC Emerging Engineer Program [1]. Serving as a mentor can make a powerful difference in another person's life, which is what Carano is doing. He is mentoring two mentees, including Sarah Czaplewski, a senior PCB qualification and reliability engineer and master inventor at IBM and an IPC emerging engineer. (I also did a full interview with Sarah [2].)
Mentorship Insights
While speaking with Carano, I asked, "What advice do you have for aspiring talented students or young professionals considering a career in the electronics manufacturing industry?" He responded, "Go into our industry with your eyes wide open. Don't shy away from challenges and difficult situations. Engage your co-workers and focus on learning. You are never too old to learn new things and skills. Keep your eyes and ears open."
Being open-minded and willing to learn and to ask questions are important steps to get involved and engaged. This mindset helps professionals develop their skills, expand their knowledge, and identify their passions. This interview with Carano is packed with valuable information about mentoring and its impact on professionals, tips on how to support your mentee to grow personally and professionally, and how any industry expert can get involved to make a difference.
Charlene Gunter du Plessis: What is the value of mentoring?
Michael Carano: The value of mentoring benefits the mentee and as well as the mentor. The mentor develops additional skills that help the mentee see a bigger picture. And the mentor benefits due to the mentee's unique perspective. Mentoring young or inexperienced professionals is an investment in the future of our industry and in the success of the future workforce. It's a way we can influence the current culture of IPC and our industry. We need to ensure that our workplace and our industry reflect our own values.
Gunter du Plessis: Why is it important to upskill talent?
Carano: Upskilling talent today is most critical due to the step-change in our workforce model. We have largely transitioned from a heavy industry manufacturing economy (e.g., steel, ship-building, automobiles) to light manufacturing and services. This includes electronics manufacturing, including circuit boards, circuit board assembly, the internet, and other computer and information-driven businesses.
Additional skills required for success in the new economy are critical thinking, working as part of a team, and changing behaviors. I strongly believe that adapting our behavior is perhaps the most important factor that provides an impetus for learning new skills required to compete now and into the future. Finally, upskilling must focus on making the workforce future-ready. It has to focus on a combination of critical technical and functional skills that the organization requires to compete.
Gunter du Plessis: What steps do you follow, or what process is involved in assisting your mentee to grow personally and professionally?
Carano: With my two mentees, I am introducing them to the bigger picture related to the electronics industry in general and IPC's unique role in the industry. My goal is to lead and mentor by example. This includes getting them involved in select standards committees as well as volunteering to help with the development of content for technical conferences. By working on various committees, the mentees see the value of networking and expanding their professional standing in our industry.
And mentoring is relationship-based. Mentors are not job coaches. What I try to show each of my mentees is to reflect on where you are currently in terms of your knowledge and skill set, and then set a vision as to where you want to be in 3–5 years. What skills, both personal and professional, should they develop to help them achieve that vision?
Gunter du Plessis: What are the goals of being a mentor?
Carano: The mentor should provide career guidance to the mentee. Allow the mentee to see the big picture as the mentee's job relates to his or her environment. Effective mentors and leaders need to know how to establish positive, trusted relationships. Working with a mentee, particularly one outside of your own organization, provides an opportunity to practice necessary skills, including self-awareness and empathy.
In turn, the mentee will see these as values and emulate them going forward. And I do not want or expect the mentee to be like me. My main focus is to help him or her see a roadmap to success. My main job is to help navigate roadblocks along the way. I want to guide them on the journey so they may best utilize their unique talents and individuality.
Gunter du Plessis: In terms of your perspective regarding workforce development, what are the skills needed today?
Carano: First and foremost is the willingness to learn and try to acquire new skills. We need to get our younger people to step outside of their comfort zone so they may see all of the opportunities available. I firmly believe hands-on vocational training at the high school level is the major starting point.
Not everyone wants or desires to go into engineering or obtain a Ph.D. We need skilled electricians, CAD/CAM operators, tool and die makers, electronics technicians etc. Basic math and reading skills must be at the forefront of every workforce development program. Additional skills required include basic computer and problem-solving methodology and conflict resolution.
Gunter du Plessis: You serve on committees, task teams, and act as a mentor. What message do you have for other veteran professionals about being involved?
Carano: The best thing one can do is give back. Volunteering one's time and talent to foster the development of a cooperative environment within an industry or an organization is critical. Don't shy away from that. Never underestimate the positive impact just one small gesture can have on another individual.
Gunter du Plessis: Who made the biggest difference in your career?
Carano: My father was a great mentor to me and others. He came from a modest background-born of Italian immigrant parents. He had difficulty speaking English in his younger days. However, he became a great educator and leader both in the community and the educational system. He has also made a huge impact with various charitable organizations. He taught me the value of hard work, education, and giving back to those less fortunate. It is in my DNA.
And I would be remiss if I didn't mention two very fine gentlemen who have made an impact on my career: Mr. Gene Weiner and Mr. Dan Feinberg. Both gentlemen are industry and IPC contributors to this day, as well as members of the IPC Hall of Fame. Over 25 years ago, Dan and Gene encouraged me to be more involved in IPC and provided the impetus for me to become involved in the IPC Suppliers Management Council. I was able to develop leadership skills working with this group for over 14 years. This, of course, led to many other industry activities. Dan and Gene mentored me along the way, and I could always count on them sound advice.
Gunter du Plessis: What values are you committed to?
Carano: As a mentor, I practice the same values that I do in my everyday life: respect individuals, and practice self-awareness, integrity, and kindness toward others.
Gunter du Plessis: What has been the proudest moment of your career?
Carano: As you know, I often present professional development courses for IPC. I have been doing that since 1992. A few years ago, a young engineer came up to me at one of the IPC APEX EXPO events. He told me that he had taken several of my courses. He recounted the first course he had ever taken from me. At that time, he was very unhappy in his job, as he felt he wasn't learning anything and was looking to leave our industry. After the course, he told me due to my enthusiasm, he felt more inspired and wanted to get back to his company and show everyone what he learned. He said he stayed in the industry because of me.
Gunter du Plessis: Thank you, Michael.
Carano: Thank you, Charlene.
References
IPC, "IPC Emerging Engineer Program."
Charlene Gunter du Plessis, "Interview with Sarah Czaplewski: An Emerging Engineer," IPC, July 16, 2020.
Charlene Gunter du Plessis is the senior director of the IPC Education Foundation.
Share
Print
Suggested Items
10/20/2020 | Pete Starkey, I-Connect007
Organised as a virtual event by Lenora Clark of ESI Automotive and Tara Dunn of Omni PCB, SMTA's Additive TechXchange addressed additive technology specifically in the context of the electronics industry. Pete Starkey details the keynote presentation, an outlook on advanced printed circuit board fabrication, from Jeff Doubrava, managing partner at Prismark Partners.
10/14/2020 | I-Connect007 Editorial Team
We asked you to send in your questions for Happy Holden, Joe Fjelstad, Eric Camden, John Mitchell, and Greg Smith in our "Just Ask" series. Now, MacDermid Alpha Electronics Solutions' Paul Salerno gets a chance to answer a question. Paul Salerno is a global portfolio manager for SMT applications focused on the automotive and consumer market segments. He holds a bachelor's degree in materials engineering as well as an MBA in finance and marketing from Rutgers University.
10/07/2020 | Real Time with...SMTAI
The virtual SMTA International Electronics Exhibition took place on September 28–30, and I-Connect007 is here to provide you with comprehensive coverage of the event. We've assembled the full list of show-related interviews from before, during, and after SMTAI 2020 with the industry's top executives, engineers, and managers—all without leaving your office. Visit Real Time with… SMTAI 2020 to view our video series, photo gallery, and more.