Reading time ( words)
Recently, I was invited to cover Congressman Mike Honda's visit to Hunter Technology Corp, in Santa Clara, CA, which was arranged through the IPC's "Meet the Policymakers" program. The Congressman spent several hours touring the facility, meeting the employees of Hunter Technology, and answering their questions.
After the tour, I sat down with Congressman Honda, who represents District 17 in the Silicon Valley, and talked with him about American manufacturing, infrastructure, education and some of the current thinking in America.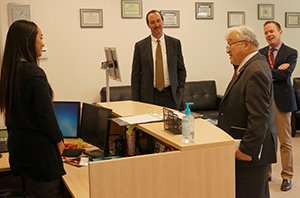 I also invited IPC Vice President of Governmental Relations, John Hasselmann, and Joe O'Neil, president of Hunter Technology, to share a few thoughts about the program.
John Hasselmann, Vice President of Government Relations, IPC[1]:
"IPC places a high priority on government relations because it is directly related to helping its members thrive in a global marketplace. IPC advocates for policy initiatives that promote innovation and advanced manufacturing and provide broad-based economic growth and competitiveness.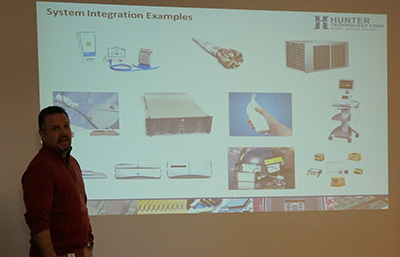 "One of IPC's advocacy strategies is to cultivate relationships between IPC members and their elected officials. IPC does this through its "Meet the Policymakers" program, in which IPC government relations staff arranges opportunities for IPC members to host elected officials at company locations. This program provides the opportunity for elected officials to hear how the policies they are considering will help or harm businesses and their employees in their states and districts. In 2014, IPC coordinated the visits of 12 members of Congress to IPC member companies all across the country.
Share
Print
Suggested Items
09/17/2019 | Barry Matties, I-Connect007
Graham Naisbitt, chairman and CEO of Gen3 Systems, has spent decades leading cleanliness testing standards in a number of different standards organizations like IPC, IEC, and ISO around an assortment of testing methods, such as CAF, SIR, and even introducing a new standard this year for his own testing method—process ionic contamination testing (PICT). Naisbitt breaks down his long involvement with standards and where they stand currently.
09/16/2019 | Andy Shaughnessy, I-Connect007
Gary Carter of XPLM and Michael Ford of Aegis Software are heading a group tasked with combining the IPC-2581 standard, now referred to as Digital Product Model Exchange (DPMX), with IPC's Connected Factory Exchange (CFX). In this interview, they discuss the benefits that can be expected when these standards are fully merged for both PCB designers and process engineers on the manufacturing floor.
09/13/2019 | I-Connect007 Editorial Team
Jan Pedersen, senior technical advisor at Elmatica, and Ray Prasad, president of Ray Prasad Consultancy Group, spoke with the I-Connect007 team about the current state of PCB standards and where the process might need improvements, including the many difficulties around transparency, slow updates, limitless numbers of variations, and a variety of other topics.