Reading time ( words)
Recently, I was invited to cover Congressman Mike Honda's visit to Hunter Technology Corp, in Santa Clara, CA, which was arranged through the IPC's "Meet the Policymakers" program. The Congressman spent several hours touring the facility, meeting the employees of Hunter Technology, and answering their questions.
After the tour, I sat down with Congressman Honda, who represents District 17 in the Silicon Valley, and talked with him about American manufacturing, infrastructure, education and some of the current thinking in America.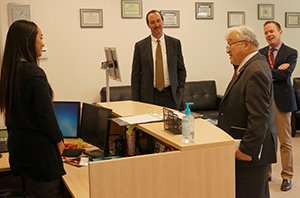 I also invited IPC Vice President of Governmental Relations, John Hasselmann, and Joe O'Neil, president of Hunter Technology, to share a few thoughts about the program.
John Hasselmann, Vice President of Government Relations, IPC[1]:
"IPC places a high priority on government relations because it is directly related to helping its members thrive in a global marketplace. IPC advocates for policy initiatives that promote innovation and advanced manufacturing and provide broad-based economic growth and competitiveness.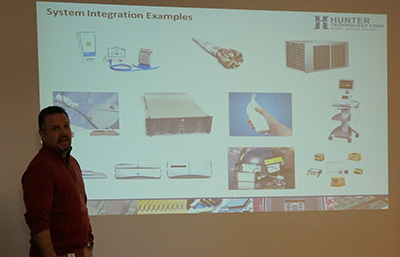 "One of IPC's advocacy strategies is to cultivate relationships between IPC members and their elected officials. IPC does this through its "Meet the Policymakers" program, in which IPC government relations staff arranges opportunities for IPC members to host elected officials at company locations. This program provides the opportunity for elected officials to hear how the policies they are considering will help or harm businesses and their employees in their states and districts. In 2014, IPC coordinated the visits of 12 members of Congress to IPC member companies all across the country.
Share
Print
Suggested Items
03/02/2021 | Barry Matties, I-Connect007
During a recent interview with Dr. Tim Rodgers that focused on supply chain management, the conversation also touched on smart factories. We've included Tim's insights on smart processes here.
03/03/2021 | Nolan Johnson, I-Connect007
Nolan Johnson recently spoke with Tuan Tran, director of customer solutions at Green Circuits, about what makes a successful process engineer. They also discuss a typical day in the life of a process engineer—from pre-manufacturing through post-DFM, for process improvement. As Tuan points out, there are a variety of paths to becoming a great process engineer.
01/20/2021 | Nolan Johnson, I-Connect007
Nolan Johnson gets an update from Tom Forsythe on KYZEN's Tech 2 Tech sessions. These brief 15-minute sessions were set up during the pandemic by KYZEN for customers, prospects, and new engineers around cleaning, and have since found traction with their manufacturers, reps and distributors.