Reading time ( words)
Recently, I was invited to cover Congressman Mike Honda's visit to Hunter Technology Corp, in Santa Clara, CA, which was arranged through the IPC's "Meet the Policymakers" program. The Congressman spent several hours touring the facility, meeting the employees of Hunter Technology, and answering their questions.
After the tour, I sat down with Congressman Honda, who represents District 17 in the Silicon Valley, and talked with him about American manufacturing, infrastructure, education and some of the current thinking in America.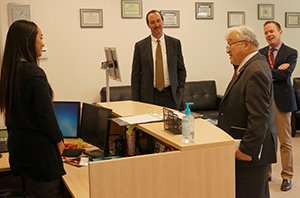 I also invited IPC Vice President of Governmental Relations, John Hasselmann, and Joe O'Neil, president of Hunter Technology, to share a few thoughts about the program.
John Hasselmann, Vice President of Government Relations, IPC[1]:
"IPC places a high priority on government relations because it is directly related to helping its members thrive in a global marketplace. IPC advocates for policy initiatives that promote innovation and advanced manufacturing and provide broad-based economic growth and competitiveness.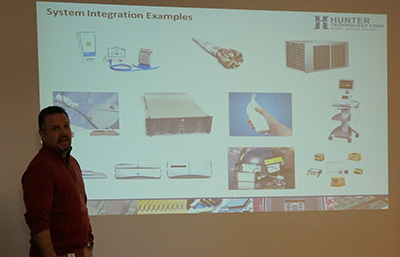 "One of IPC's advocacy strategies is to cultivate relationships between IPC members and their elected officials. IPC does this through its "Meet the Policymakers" program, in which IPC government relations staff arranges opportunities for IPC members to host elected officials at company locations. This program provides the opportunity for elected officials to hear how the policies they are considering will help or harm businesses and their employees in their states and districts. In 2014, IPC coordinated the visits of 12 members of Congress to IPC member companies all across the country.
Share
Print
Suggested Items
06/30/2020 | Tamara Jovanovic, Happiest Baby
Tamara Jovanovic, an electrical engineer at Happiest Baby in Los Angeles, never imagined that I would have to take half of my lab equipment home to be able to continue doing her job. As she says in her review of the June issue of SMT007 Magazine, the entire industry is adapting to the "new normal," and ready for whatever the future brings.
05/21/2020 | Barry Matties, I-Connect007
On May 19, Barry Matties spoke with Shawn Dubravac, chief economist for IPC. While discussing other topics, Matties asked for Dubravac's perspective on shifts in the market, who observed that the recessionary trend might be behind us; the markets are already showing recovery. Still, it could take a year or so to fully recover.
04/29/2020 | Happy Holden, I-Connect007
The smart factory concept is built upon data interchange as the foundation. There has been much development in the area of industrial and manufacturing data protocols over the years, stretching back into the 1960s. This article by Happy Holden surveys what are considered the most common protocols in use in the electronics manufacturing industry today, including IPC-CFX/ Hermes, OML, SECS/GEM, and MAPS.