Reading time ( words)
At CPCA 2015 in Shanghai, China, I spoke with Electrolube's managing director, Ron Jakeman. The company, more than 70 years old, has evolved over the decades, from producing contact lubricants, to manufacturing globally, with subsidiaries worldwide, including Beijing, China. In this interview, manufacturing, state of the global markets, and even Indian cuisine are discussed.
Barry Matties: Tell us a little bit about Electrolube, Ron. What do you guys do?
Ron Jakeman: Well, we actually started back in 1941, believe it or not, with an electrical contact lubricant, which is obviously where the name came from. But over the years we've diversified into encapsulation resins, conformal coatings, thermal transfer pastes and cleaning products, and grown into a worldwide company with subsidiaries. The biggest one is actually here in Beijing, China, where we've got our manufacturing capability, together with a full R&D team and an international sales force. It's an amazing company, really. We're still a family company, but run by an exact management team, which I lead.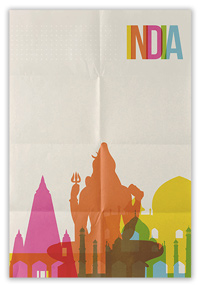 Matties: Let's talk about India. What do you see?
Jakeman: Well, we got into India about three years ago. We were always there through distribution, but we owned the company in Bangalore with a warehouse in Mumbai where we stocked product locally, and that has transformed the business. The next stage is manufacturing in India, which we will be doing by this time next year.
Matties: They have all these visions of the India infrastructure improving and really becoming a strong competitor to China. You're there; what do you see?
Jakeman: There has been enormous change since Modi was elected. He did a great job bringing the future to that province. He removed all the bureaucracy, and made things happen. We're expecting him to continue as Prime Minister there, and already many initiatives are showing great benefits.
On the LED side, for example, they're offering a typically 300 rupee LED bulb to the consumer for 10 rupees, with the rest paid in installments on a customer's electric bill. So that has fueled the growth of LED manufacture in India. And we have three products that fit beautifully, so we're obviously very happy. But what a great way to get LED to take off in the country. We could probably learn a lot from them in some areas.
But if you look at what's going on, it's a domestic market; it's not an export-led market like China. So in the longer term it's a bit more of a secure market. We've seen dips in the Chinese output and I think we'll see a few more over time. There are some issues developing; I think everybody's sort of accepting that and it's nice to be elsewhere when we need to be.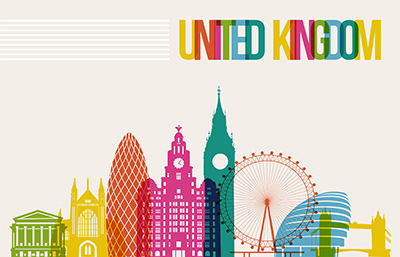 Matties: So you're based in the UK. You've covered China, India—the world, basically. But these are the three primary regions?
Jakeman: Yes, they are the three primary regions.
Matties: What is your take on market conditions? How are Europe, America, and Asia from your point of view?
Jakeman: We always get the most growth in Asia. But the European market, in spite of its problems, is doing very well for us, particularly in Germany. It's pretty slow in Australia, to be frank. They have problems there with the economy. But everywhere else is very buoyant. It's just the currency that is giving us issues at the moment. You've probably seen the story of the euro and the dollar, and the pound sits in the middle. It can be challenging at times.
Matties: What markets are really driving the electronics area that you see?
Jakeman: We're having our most success in automotive, with coatings and thermal transfer products driving the growth.
Matties: The automotive industry seems to be really driving a lot of the new technology, now that it's basically a moving computer.
Share
Print
Suggested Items
05/05/2020 | Donna Vareha-Walsh, Indium
Indium is a critical metal for the indium-tin oxide (ITO) market and other coating applications. Donna Vareha Walsh—director of sales and global supply chain and trade compliance at Indium Corporation—describes the plentiful global supply of indium and its recycling loop, examines indium's history of price volatility and the market reactions from the recent Fanya Metal Exchange auction, and provides an overview of indium supply and demand drivers, as well as the impact of recycling efforts.
02/07/2020 | Barry Matties, I-Connect007
Phil Carmichael, IPC president of Asia Pacific, talks with Barry Matties at the HKPCA show during the first week of December 2019 about the continued growth and increased engagement by Asian member companies with IPC, with over 320 members in standards committees now working on the development of the next-generation standards.
02/04/2020 | Barry Matties, I-Connect007
Epoch International is an EMS company specializing in front-end engineering. Barry Matties speaks with Epoch President Foad Ghalili at productronica 2019 about the company's ability to maintain little employee turnover, challenges they're facing, and expected growth in the U.S. market.