Reading time ( words)
In preparing for this month's issue of our magazines here at I-Connect007, we did a survey about the industry associations that our readers belong to know how active they are in their respective associations, how they rate the benefits that they receive from their associations, and the most important value they receive from belonging to their associations.
Our readers also provided some recommendations to help improve the associations they belong to, including more training on new technologies, cooperation with other associations, even more networking opportunities, and, of course, lowering cost of memberships.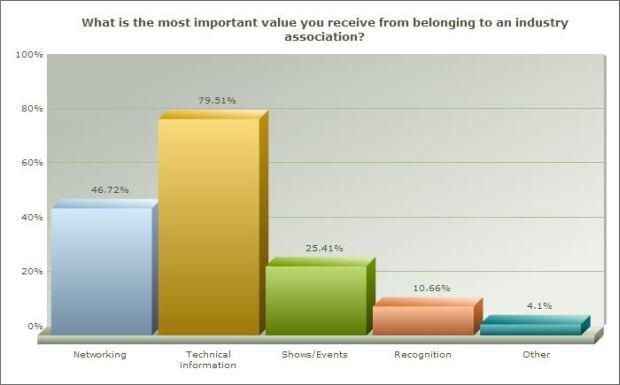 So to provide them more information on their associations, this month's issue of SMT Magazine features articles and interviews about these associations, including SMTA, IPC, iNEMI, SMART Group, and VDMA Productronics, to help them understand more their activities, goals, and missions (and why membership entails costs, of course).
We have Bill Barthel, president of the Surface Mount Technology Association (SMTA), discussing the association's conference offerings and various opportunities for members; longtime SMTA Executive Administrator JoAnn Stromberg's pending departure; and the way forward for the association. In another article, Tanya Martin, director of operations at SMTA, who will take the baton from JoAnn, discusses SMTA's activities, programs, and how to best serve its membership.
IPC President and CEO John Mitchell, meanwhile, explains the association's goals and basic mission, activities, and how it promotes technology development in the industry through standardization.
Keith Bryant, chairman of SMART Group, talks about the association and how it is helping companies cope with the challenges of surface mount technology, and promoting advanced manufacturing technologies. Dr. Eric Maiser, managing director of Productronics—a sector group under the Electronics, Micro and Nano Technologies sector association of VDMA (Verband Deutscher Maschinen-und Anlagenbau – German Engineering Federation)—discusses the group's composition, its activities and its services for its members in the electronics manufacturing industry.
We also have Bill Bader, CEO of iNEMI (International Electronics Manufacturing Initiative), discussing how iNEMI formulates its roadmap for the industry, including some of the consortium's milestones in terms of the role it played in the transition to lead-free, addressing tin whisker growth, and moving towards HFR-free PCB materials.
Finally, we have Arthur Tan, chairman of the Semiconductor and Electronics Industries in the Philippines Inc. (SEIPI), who spoke about the association, its main goals and vision, and how it helps members in their journey from being local manufacturers to becoming global players in the electronics manufacturing field.
Download your copy of the December Issue of SMT Magazine Here
Share
Print
Suggested Items
09/15/2020 | I-Connect007 Editorial Team
First, we asked you to send in your questions for Happy Holden and Joe Fjelstad in our "Just Ask" series. Now, it's Eric Camden's turn! A regular SMT007 columnist, Eric is a lead investigator at Foresite Inc., an analytical testing and consulting laboratory. As a reliability expert, Eric has worked with many large OEMs and contract manufacturing companies to optimize their manufacturing processes and assist with the identification of electronic hardware failures utilizing various analytical techniques. He also specializes in optimizing PCBA processes and identifying hardware failures through analysis. We hope you enjoy "Just Ask Eric."
08/25/2020 | I-Connect007 Editorial Team
Michael Ford, senior director of emerging industry strategy for Aegis Software and I-Connect007 columnist, speaks about the increasing importance of traceability in manufacturing and throughout the supply chain, including how it affects such areas as counterfeit components and inventory management.
06/30/2020 | Tamara Jovanovic, Happiest Baby
Tamara Jovanovic, an electrical engineer at Happiest Baby in Los Angeles, never imagined that I would have to take half of my lab equipment home to be able to continue doing her job. As she says in her review of the June issue of SMT007 Magazine, the entire industry is adapting to the "new normal," and ready for whatever the future brings.