Books

Featured Books

pcb007 Magazine

Latest Issues

Current Issue

The Registration Sweet Spot

Registration is underrated and underappreciated. The key is to ensure proper registration from layer to layer across the entire printed circuit board. It's a holistic process requiring anticipation, prediction, precise attention at each step, and detailed data tracking and monitoring.

High-reliability Fabrication

In this month's issue, our expert contributors discuss the latest in technologies, trends, complexities and resources regarding high-reliability fabrication.

Finding Ultra

New demands on PCB fabrication, namely advanced packaging, ultra high density interconnect (UHDI), and new specialty materials, are converging, changing the landscape of our business. Is it time to start paying close attention to this convergence?

Columns

Latest Columns

||| MENU
IPC Lauds Passage of 'CHIPS and Science' Act; Electronics Industry Calls for a Holistic Approach to Reviving Domestic Electronics Capabilities
August 9, 2022 | IPC
Estimated reading time: 2 minutes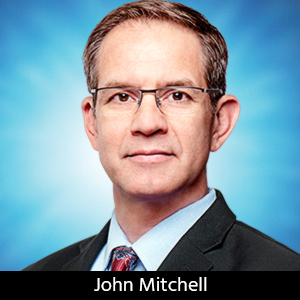 The following statement is issued by John Mitchell, IPC president and CEO, to comment on President Biden's signature today on the "CHIPS and Science Act" in Washington, D.C.:
"Electronics manufacturers are pleased that this bill has become law, and they welcome the added innovation and resiliency it will bring to the global electronics supply chain. Billions of people will benefit from faster, more secure access to the next-generation technologies that this bill will help to speed to market.
"We are especially pleased that the bill includes at least $2.5 billion for a new National Advanced Packaging Manufacturing Program, which is aimed at making the United States a world leader in the post-Moore's-Law only era of microelectronics. In the mid-1960s, Intel founder Gordon Moore predicted that the number of transistors that would fit into an integrated circuit would double about every two years, allowing the production of ever more powerful electronic products with greater cost efficiencies. Moore's Law held true for decades, but today, is dying, and designers are increasingly relying on advancements in the packaging of silicon chips into ever-smaller integrated devices to achieve the greater functionality and efficiencies that they previously realized through silicon scaling. Today, packaging is king, and this legislation will help position the United States as a leader in this crucial technology.  [Read more about advanced packaging in this IPC report.]   
"Most urgently, the United States needs to invest in the development and production of the most advanced integrated circuit (IC) substrates, i.e., circuit board surfaces, for which there are only nascent capabilities domestically. 
"Companies engaged in standing up packaging and IC substrate facilities will have opportunities to tap into U.S. Government funding for R&D, new facilities, and workforce training through the programs funded by this bill. IPC is urging federal officials to structure these initiatives to deliver benefits holistically across the electronics manufacturing industry. Increasing domestic chips production without bolstering related manufacturing capabilities will actually lengthen the semiconductor supply chain, as chips made in California or Ohio will still need to be sent to Taiwan, Japan, or South Korea for packaging and assembly into finished products.
"It's also important to keep in mind this is only one step in a long journey toward rebuilding the U.S. electronics manufacturing industry. The Executive Branch and Congress must continue to support – through long-term policy and funding – the larger ecosystem that sustains innovative, resilient, and secure electronics manufacturing."  
For more information, visit www.IPC.org.
---
Suggested Items
11/29/2023 | TT Electronics
TT Electronics, a global provider of custom power solutions and engineered technologies, has announced that its Power and Control business has officially opened its new state-of-the-art research, development and manufacturing facility.
11/27/2023 | IPC
IPC welcomes the actions outlined today by the U.S. Government "to strengthen supply chains critical to America's economic and national security."
11/27/2023 | GOEPEL Electronics
The US branch of GÖPEL electronic is proud to announce the addition of David Kalaidjian as the new National Sales Development Manager.
11/27/2023 | Wurth Elektronik
HyPerStripes project partners will create a technology platform including manufacturing techniques for roll-to-roll (R2R) processing as well as the integration of electronic components onto very long ("endless"), flexible and stretchable printed circuit boards.
11/24/2023 | Messe München
Messe München's electronics network with the world's leading trade fairs electronica and productronica is expanding its partnership with SEMI, the global semiconductor industry association, in India.