Books

Featured Books

pcb007 Magazine

Latest Issues

Current Issue

The Registration Sweet Spot

Registration is underrated and underappreciated. The key is to ensure proper registration from layer to layer across the entire printed circuit board. It's a holistic process requiring anticipation, prediction, precise attention at each step, and detailed data tracking and monitoring.

High-reliability Fabrication

In this month's issue, our expert contributors discuss the latest in technologies, trends, complexities and resources regarding high-reliability fabrication.

Finding Ultra

New demands on PCB fabrication, namely advanced packaging, ultra high density interconnect (UHDI), and new specialty materials, are converging, changing the landscape of our business. Is it time to start paying close attention to this convergence?

Columns

Latest Columns

||| MENU
Estimated reading time: 9 minutes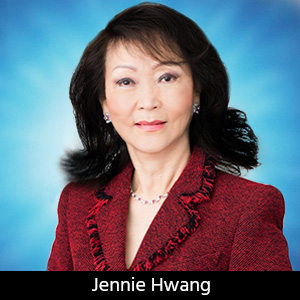 July 18, 2023
SMT Perspectives and Prospects: Pearls of Wisdom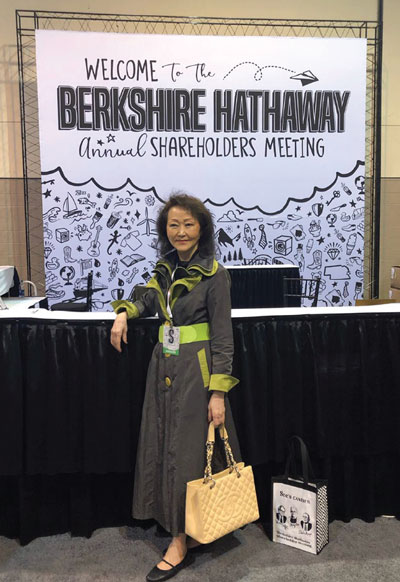 Each year, the one-of-a-kind Berkshire Hathaway Annual Shareholders Meeting draws tens of thousands of attendees from all walks of life who make the pilgrimage to Omaha, Nebraska. It is a yearly ritual for me as well to attend in person so I can listen to the wise duo of Warren Buffett and Charlie Munger, while observing the dynamics of the aspiring and the admiring attendees. This year's attendance was reportedly overwhelmingly higher than usual; people stood in line as early as 5 a.m. waiting for the start of the event at 8:30 a.m. An impressive percentage of attendees came from overseas; the person sitting next to me was from Australia.
One question often pops up in my mind: Why are there so many fans and admirers of Warren Buffett and his business partner Charles Munger? Perhaps the overly simplistic answer is they are searching for "wisdom" in investment. But more importantly, it is wisdom they are seeking, in general. They are looking for the key to a wholesome, successful, and long life.
In addition to the information-rich and fun-packed movie featuring Buffett, Munger, Jamie Lee Curtis, and the company's businesses that kick off the event—and the corporate board governance proceedings that conclude the event—the significant and most weighted part is always the Q&A session.
It's during this session that Buffett and Munger fielded a wide range of unprepared and unannounced questions, alternately from the live audience by lottery drawing and from the questions collected by CNBC worldwide. The nature of the questions ranges from business and life to geopolitics, philosophy, and even artificial intelligence (AI). As in previous years, Buffett, age 92, and Munger, age 99, sustained a solid five hours of questions in two consecutive sessions. It was phenomenal. The sessions were comprehensive and intellectual, and I left feeling very inspired. Munger's usual pithy one-liners were intriguing and entertaining.
I listened attentively during the entire day and observed keenly while munching on dark chocolate almonds purchased from See's Candies in the exhibit hall. See's Candies, by the way, is a Berkshire Hathaway company that reportedly sold more than 22,000 pounds of peanut brittle and chocolate during the shareholder meeting.
In reference to the celebrated Buffett annual letter, here are some selected highlights and the sagacious advice from the duo that you might find of interest.
The Numbers
Nothing can beat tangible performance. Berkshire Hathaway ended the first quarter of 2023 with $130+ billion in cash or cash equivalents. The company's compounded annual gain was nearly 19.8% from 1965 through the end of 2022, compared with the 9.9% S&P 500. That is an overall return of 3,787,464% vs. 24,708% for the benchmark.
Berkshire Hathaway's contributions to the U.S. Treasury via corporate income tax was $32 billion during the decade ending in 2021, which is almost a tenth of 1% of all money that the U.S. Treasury collected.
Sustained Performance
Buffett attributes their sustained performance to a dozen truly good decisions. Phenomenal success isn't about getting every decision right, but about getting important decisions phenomenally right. In his storied annual letter, Buffett wrote, "The weeds wither away in significance as the flowers bloom. Over time, it takes just a few winners to work wonders. And, yes, it helps to start early and live into your 90s." He also attributes their impressive and sustained performance to "knowing" consumer behavior, meaning human psychology.
In reference to the Buffett Annual Letter to Shareholders1, the secret sauce is to select good businesses. In 1994, Berkshire Hathaway completed its seven-year purchase of 400 million shares of Coca-Cola. The cash dividend the company received from Coke in 1994 was $75 million. By 2022, the dividend had increased to $704 million. Growth occurred every year—just as certain as birthdays.
Artificial Intelligence
Although impressed at generative AI's abilities to summarize legal opinions and take on other tasks, Buffett is worried about its potential consequences. He said, "It can do all kinds of things, and when something can do all kinds of things, I get little bit worried because I know we won't be able to uninvent it." He said he tinkered with ChatGPT when Bill Gates (who served on the BH Board of Directors for 15 years and is a close friend of Buffett) showed him how it worked. Buffett said, "It is very interesting. It can translate the Constitution into Spanish in one second."
He expects AI will change everything in the world, however, he doesn't think it will trump human intelligence. While AI can help screen for stocks that fall under certain parameters, or a set of criteria in three seconds, it has its limitations. AI probably won't tell you which stocks to buy."
In response to a shareholder's question, Munger expressed skepticism on the future of AI and noted, "It will rapidly transform many industries. I'm personally skeptical of some of the hype in AI. I think old fashioned intelligence works pretty well."
The Country and the Economy
Over the years, one of the best Warren Buffett quotes is, "Never bet against America." With all the domestic issues and global geopolitical challenges, someone asked if he still believes that. Buffett responded, without hesitation, he would still want to be an American born today despite a shift from partisanship to tribalism—a move that does not work well because tribalism means not hearing the other side. He said, "We have to refine our democracy as we go along." He is still upbeat on the U.S. economy. Munger also noted that he prefers to live today than when he was born in 1924.
A 13-year-old girl who had already attended the shareholder meeting five times, questioned the pair about the U.S. dollar as reserve currency. Buffett believes there is no other option except the U.S. dollar as global reserve currency. However, "printing money to buy votes is not a good thing," he said. "One has to be willing to be extremely unpopular. It's madness to keep printing money."
Munger expressed this sentiment: "If the U.S. is the only extraordinarily prosperous country, it's not good. We should have a system to take care of other people." He also expressed his heightened concerns about printing money and its potential adverse impact on the nation's long-term economy.
China
Both Buffett and Munger believe the escalated tension between the U.S. and China is dangerous. Munger said, "The tension between the U.S. and China is unnecessarily harmful to both countries. The conflict is stupid, stupid, stupid. Each side should respond to stupidity with kindness." He continued, "Both sides are equally guilty. We need leadership from both countries. We need to understand how to keep either side from playing too hard. This is a different game; you can't make big mistakes, it's imperative to not do inflammatory things."
How to Build a Good Life
A 15-year-old boy asked how to avoid major mistakes in investing as well as in life. Buffett responded, "You should write your obituary and then try to figure out how to live up to it. Spend less than you earn; it's not complicated." Munger added, "Stay away from toxic people. Pay attention to how others might manipulate you. Success comes from steering clear of toxic people. Making right decisions is enormously important."
Munger said, "We make fewer mistakes than other people and that is a blessing to us. We are not so smart, but we kind of know where the edge of our smartness is. That is a very important part of practical intelligence. If you know the edge of your own ability pretty well, you should ignore most of the other notions."
A mother brought her two daughters, ages 10 and 14, respectively, to the event. She said she wants her daughters to grow up understanding the importance of saving and starting to invest early in life.
Shareholders
Buffett emphasized that most of the company's shareholders are long term, which is most valuable to the company. Attendees who invested in BH as long-term shareholders are those who view BH is one of the best companies in the world and see BH stock safe and diversified.
Elon Musk
Munger was questioned about some prior remarks he had made that Elon Musk might have overestimated himself. Munger responded, "Elon Musk is a very talented person who does not need to overestimate himself. He would not have achieved what he has in life if he had not tried unreasonably extreme objectives. Elon likes to take on impossible jobs, Warren and I are different, we look for easy jobs that we can identify. We don't want to compete with Elon." Buffett said, "Elon is a brilliant, brilliant guy. It's a dedication to solve the impossible, and every now and then he will do it."
Additionally, Buffett recommended watching the Bill Maher interview with Elon Musk from this past April.
Munger followed up by stating that one has to think big to accomplish extraordinary things. Along the way, you will make a few mistakes. This sounds synonymous with what Bernard Arnault said, something like, "If you want to be successful you need to dream. When you dream, you can do the impossible." (Bernard Arnault and Elon Musk are in the same league, alternately, holding the highest net worth status in the world.)

Apple, Inc.
This year, Buffett picked his favorite from the enormous portfolio of companies that BH owns or has invested in. He elevated Apple by saying, "Apple just happens to be a better business than any we own." Berkshire Hathaway owns about 6% of Apple stock. (Apple CEO Tim Cook attended the shareholder meeting.) Buffett believes iPhone's status among consumers makes it an extraordinary product. He stated, "I don't know about iPhones (technologically speaking), but I know consumer behavior. Consumers would rather give up a second car than let go of their iPhone."
Charlie Munger's Advice:
Patience can be learned. Having a long attention span and the ability to concentrate on one thing for a long time is a huge advantage.
You can learn a lot from dead people. Read of the deceased you admire and detest.
There is no such thing as a 100% sure thing when investing. Thus, the use of leverage is dangerous. A string of wonderful numbers times zero will always equal zero. Don't count on getting rich twice.
You have to keep learning if you want to become a great investor. When the world changes, you must change.
Read, continuously learn, and acquire knowledge.
Warren Buffett's Advice:
Investing in yourself is the best investment.
Watch the movie "Turn Every Page."
Find a very smart, high-grade partner, preferably slightly older than you, and then listen very carefully to what they say. "I never have a phone call with Charlie Munger without learning something. And, while he makes me think, he also makes me laugh."
Extraordinary Partnership
It is such a blessed partnership; they can "compound" each other's intellect, knowledge, and wisdom. It creates unbeatable power and is immensely enviable.
Final Thoughts:
Buffett indicated that it is important that Berkshire Hathaway is regarded as a national asset, not liability.
At Berkshire Hathaway, there is no finish line.
All in all, Buffett and Munger said they have no complaints.
Conclusion
The secret sauce to attract overwhelming attendance is not monetary investment per se, rather it is a successful healthy life. Nothing can be better than one's own personal experience. In conclusion, I came, I saw, I learned.
References
Warren Buffett 2023 Annual Letter to Shareholders.
Appearances
As a part of the IPC Engineering Education Webinar Series, Dr. Hwang will present "Top Electronics Manufacturing Issues—Causes, Solutions & Prevention," July 11, 13, 18 and 20; and "Electronics Reliability for Harsh Environments," Nov. 7–9.
This column originally appeared in the July 2023 issue of SMT007 Magazine.