2023 Server Shipment Forecast Downgraded to 5.94% YoY Decline
August 16, 2023 | TrendForce
Estimated reading time: 2 minutes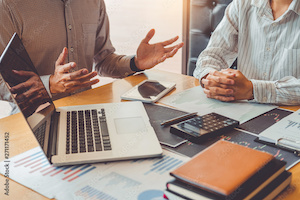 TrendForce announces a revised forecast for 2023 server shipments, protecting a downward shift of 5.94% YoY. This downward revision is attributed to various economic challenges, including Meta's diminished demand for 2H23 and a sluggish start in China's internal tech demand in 1H23 (including state-owned cloud and East-West computing projects).
This shift highlights the larger economic pressures of inflation globally. CSPs are reshaping their strategies, leaning more into AI investments. Such a pivot, while innovative, has inadvertently led to a squeeze in the budget for traditional server shipments, affecting the tech market landscape.
Notably, server shipments in the third quarter are expected to show slight growth compared to Q2. However, a subsequent decline is expected as the year edges into its final quarter.
TrendForce identifies several recent indicators affecting server market momentum:
1. China's stumbling blocks: The country's state-owned enterprises have been putting for underwhelming bids. Despite CSPs channeling efforts into AI, China's server demand is anticipated to dip by 9.7% compared to its 2022 numbers.
2. Global economic strains: Ongoing inflationary pressures and subsequent interest rate hikes have companies tightening their belts. Enterprise server demand has notably waned, prompting industry giants like HPE and Dell to double down on subscription services and expand into the AI server niche.
3. Supply chain hiccups: Current indications show supply chain inventory being gradually cleared, with a significant revival in purchasing dynamics expected only toward year-end.
4. CSPs' evolving focus: With budgets being redirected, a surge in demand for older server platforms is on the horizon for 2H23, reducing the scale of new platform rollouts and possibly limiting space for 2024 server shipments.
Microsoft and Meta focus investment on AI, delaying adoption of new platforms
Furthermore, the spotlight on CSP's reveals an interesting trend: Microsoft, post its AI investment spur, anticipates a 5.2% YoY increase in server acquisitions. For budgetary reasons, Microsoft continues to delay the scale of its Gen 9 platform, instead increasing the scale of Gen 7 & 8. Simultaneously, Meta has slashed its server purchase plans by a striking 11-15%. In a clear strategic shift, the latter is channeling more funds toward AI-centric equipment for 2H23.
Current supply chain data suggests that Meta will focus more of its budget on AI-related equipment, which means the scale of general server orders will noticeably contract. In contrast, AWS and Google have maintained steady expansion of their public-cloud businesses, with order adjustments remaining relatively stable in the 2H23 with an expected annual purchase volume growth of 4–5%.
On the OEM front, Lenovo grapples with global inflationary backlash, seeing a dip in its core business, but its White-Box Cloud business has been less affected. HPE continues to capitalize on the value brought by its GreenLake venture. Specifically, the company's annual revenue-run rate in Q2 grew by 35% YoY, with server shipments growing approximately 10%. Dell, however, affected by an elevated baseline set in 2022 due to stockpiling, forecasts a 16.3% annual drop in shipments.
---
Suggested Items
11/30/2023 | Indium Corporation
Indium Corporation is pleased to announce several key hires and promotions within its global Supply Chain Management team to ensure the efficient and timely delivery of materials for its customers. Markus Roas has joined the company as Business Unit Manage.
11/29/2023 | TT Electronics
TT Electronics, a global provider of custom power solutions and engineered technologies, has announced that its Power and Control business has officially opened its new state-of-the-art research, development and manufacturing facility.
11/27/2023 | IPC
IPC welcomes the actions outlined today by the U.S. Government "to strengthen supply chains critical to America's economic and national security."
11/21/2023 | SEMI
The event will be co-located with electronica India and productronica India, thereby creating Southeast Asia's single largest platform for showcasing the latest advancements in the electronics and semiconductor industries.
11/17/2023 | Flex
Flex announced it received Cisco's 2023 Electronic Manufacturing Services (EMS) Partner of the Year award. Cisco presented the distinguished award at its annual Supplier Appreciation Event (SAE), which celebrates the accomplishments and contributions of its supply chain partners.