Estimated reading time: 4 minutes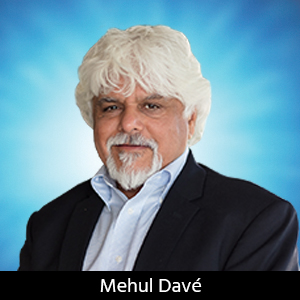 August 31, 2023
The Big Picture: Essential Engineering—The Intersection of Humans and Machines
"If we do it right, we might be able to evolve a form of work that taps into our uniquely human capabilities and restores our humanity. The ultimate paradox is that this technology may become a powerful catalyst that we need to reclaim our humanity." —John Hagel
While quality engineering is dependent on high-end technology, machines, and data sets, it is essential for companies to prioritize the expertise, innovation, and critical discernment of its people—the engineers themselves. It is the engineering team that designs and drives the vehicle of production, not the other way around. Because they are inextricably linked, humans must understand and leverage machines to engineer the best possible products and free themselves to do the essential work machines are not capable of doing.
I recommend hiring engineers who are always learning and growing at the cutting edge of technology. They should be responsible for understanding, managing, and communicating the design specifications through top-of-the line software and technology.
This type of team will combine high-level data and tools with human knowledge, communication, and experience. One without the other is a system that will not stand the test of time or deliver the high-quality results our customers require. Where they intersect is an inflection point that delivers maximum clarity, accuracy, and efficiency when driven by an engineering team with decades of experience.
Top-Notch Expertise in Engineering Leadership
One example is Kenny Yang, director of engineering, and his experienced engineering team. Their primary role is to bridge the gap between customers and suppliers by identifying the customers' design needs and communicating those needs with suppliers. He has worked in the industry since 1994 and became our first employee in 2015.
Having worked with our CEO, Michael Schumacher, since 2007, as well as many of the suppliers we currently use, Kenny has a solid understanding of how best to communicate with the suppliers on behalf of customers. Originally from China and fluent in Mandarin, he communicates easily with and knows many engineers at the factories in China. Now based in Toronto, he facilitates myriad engineering questions (EQ) to determine different types and tolerances in order to make sure the specifications are correct before the product is built.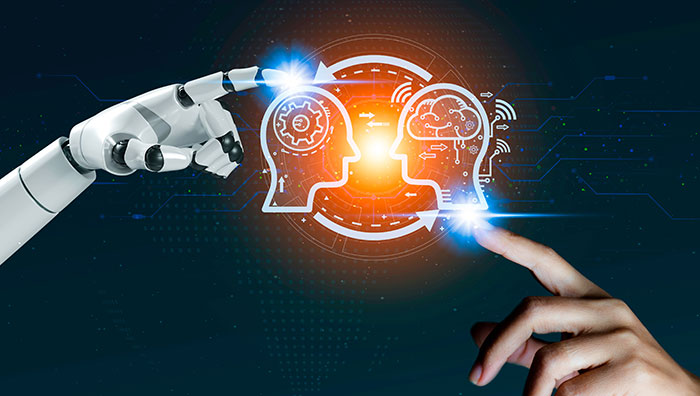 Designed to Work
One of the reasons Kenny's leadership is essential is that he can focus on real problems that may arise when automation kicks in. For example, he may identify a need that technology would not and tell a customer, "Your selection criteria need work," then help them resolve it. With so many features to consider, only a trained eye and experienced brain can process them and produce consistent, top-notch results. While machine learning is impressive, nothing beats the amount of learning and engineering expertise this team brings to the table.
As Steve Jobs said, "The design is not just what it looks like and feels like. The design is how it works." For example, with one large Silicon Valley customer, the boards are complex with 36 layers. A $3 billion shop in China performs the manufacturing. Yet it is clear they do not have the knowledge or expertise necessary to engineer the design the way Kenny does. He provides the essential link between the customer and supplier in order to produce the best working boards possible.
Cutting-Edge Software Tools
The fabrications of PCB are often time-critical tasks and must be executed without any compromises on quality. Capable tooling is necessary to handle such tasks. Your engineering team should be equipped with cutting-edge software tools in the industry, such as Frontline PCB Solutions, Ucamco, and Polar, to support customers on numerous designs—from simple to extremely complex, from rigid to flex and hybrid PCB—by reviewing and analyzing design packages, as well as providing DFM feedback and recommendations to ensure the designs are put into productions smoothly and rapidly.
Experience and Communication Boost Accuracy and Efficiency
PCB fab has been a global industry for decades, and a good understanding of engineering needs combined with years of experience on the part of the designers and fabricators makes the PCB fab easier, safer, and quicker. Having an engineering team with members positioned throughout the world—and who speak multiple languages—means you can support customers and suppliers on a 24/7 basis. Engineering questions and issues are easily understood, explained, and resolved.
When your engineering team members have many years of experience, their deep understanding of PCB fab processes and PCB shops' operation allows them to speak the same "language" as PCB shop manufacturing engineers. This makes communications both accurate and efficient, whether it's on a new PCB fab or on a new project's design stage before the actual fab.
Quality Engineering Builds Trust
On a high level, when our customers give you their business, they are depending on you to wear their hat when you procure parts for them. Engineering plays a significant role in procurement. Circuit boards, unlike many other products and parts, are not off the shelf, ready-made. Each one is custom-made, unique with its own special design. Customers often worry about the final design, including how the product will function and what kind of components they need. It is common for customers to be unaware of the circuit board design and where the components sit.
Your engineering team:
Supports the customers with immediate needs
Facilitates EQ for every new product and design
Engineers future designs when customers need support
An engineering team's experience in the manufacturing field should be able to provide knowledge, recommendations, and ongoing support to customers. Design after design, this builds trust.
Mehul J. Davé is chairman of Linkage Technologies, Inc.