Books

Featured Books

pcb007 Magazine

Latest Issues

Current Issue

Finding Ultra

New demands on PCB fabrication, namely advanced packaging, ultra high density interconnect (UHDI), and new specialty materials, are converging, changing the landscape of our business. Is it time to start paying close attention to this convergence?

Developing a Strategy

A solid strategy is a critical part of success. This month, we asked some of the top industry leaders and business strategy "gurus" to share their thoughts on developing strategies.

Winning With TQM

In this issue, we explore how TQM has entered the DNA of continuous improvement disciplines, and the role leadership transformation plays in this. If you've ever competed against a TQM company, you understand their winning advantage.

Columns

Latest Columns

||| MENU
Estimated reading time: 3 minutes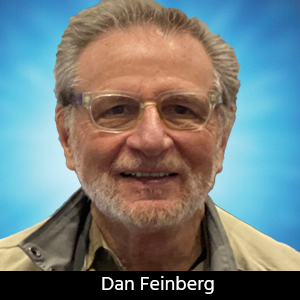 August 24, 2023
Fein-Lines: The Road Less Traveled—Working From Home or the Office?
During the last few years, the ability to choose to work from home or the office has become a hot topic. When the pandemic was at its peak, working from home had obvious advantages. For many, it was a necessity, and then it became the norm. Now, employers are moving many positions back to the corporate office. Which is better for you?
The choice depends on the specific circumstances, job roles, and individual preferences. It also depends on the timing. For an employee who is mid-career, is satisfied with their present position, and does not have to manage a team, working from home may be a preference. However, if you are early in your career path and leaning in the direction of working from home, there are significant reasons why having a plan (or at least a preferred direction) may significantly influence your decision.
Let's consider some of the differences from both the personal as well as the employer's viewpoint. According to some studies1, working at home can be attributed to more calls or data entries per minute, longer work shifts, fewer breaks, shorter and fewer sick days, and a more comfortable and quiet working environment. Working from home significantly reduces attrition and tends to improve focus and job satisfaction2. Other advantages include the reduced time and cost to commute, greater flexibility (especially when managing their work schedules), and reduced distractions.
However, studies2 suggest that working from home may have some drawbacks, such as limiting valuable relationships at work, blurring work-life boundaries, and limits to creating understanding and trust issues between managers and employees. Some workers may feel less connected, motivated, or recognized when working remotely. Some managers may worry that employees are not as productive or engaged as they are in the office and may not recognize some of the positive work methods developed and used by their employees. For some, working from home can lead to feelings of isolation and greatly reduced social and team interactions with fellow employees.
My greatest concern is the lack of career advancement and team leadership opportunities realized and being recognized, thus leading to fewer higher-level management position opportunities.
As I mentioned, long-term career goals should be considered. For example, if your long-term goal is to gain higher management positions, such as working as part of a team, and the eventual promotion to a higher levels of management, then working at the office offers more and significant opportunities for this type of career advancement.
Working in a shared office space, and perhaps an eventual headquarters location, enables spontaneous interactions and face-to-face collaboration with fellow employees and superiors. This can lead to recognized contributions to the teams' goals and greater respect from superiors, which can lead to position advancement—especially if your work location provides in-person interactions and networking with senior management as well as with customers and clients.
The advancement created by these opportunities to project a professional and successful image will lead to more rapid career advancement. Of course, you must realize that these opportunities will vary depending on company culture, your relationship with others, and your overall job performance. After all, the path from recent college graduate to president of a company can be long with many unexpected twists and turns but if that is your goal then the speed of advance of career at office or home will be affected by your choice of everyday location as well as your job performance.
On the other hand, if your income is dependent on tasks such as writing articles and manuals, generating ideas, writing computer code, or making phone calls, and your income is "the more you do, the more we pay you" then perhaps home may be your best location.
Just remember to have a career plan, realize that it may change, and consider preferred work location and its effect on your plan.
References
"15 Working From Home Productivity Statistics in 2022," by Petri Maatta, DreamMaker.com.
"The Realities of Remote Work," by Laura Amico, Oct. 29, 2021, Harvard Business Review.
Dan Feinberg is an I-Connect007 technical editor and founder of Fein-Line Associates.