Books

Featured Books

pcb007 Magazine

Latest Issues

Current Issue

The Registration Sweet Spot

Registration is underrated and underappreciated. The key is to ensure proper registration from layer to layer across the entire printed circuit board. It's a holistic process requiring anticipation, prediction, precise attention at each step, and detailed data tracking and monitoring.

High-reliability Fabrication

In this month's issue, our expert contributors discuss the latest in technologies, trends, complexities and resources regarding high-reliability fabrication.

Finding Ultra

New demands on PCB fabrication, namely advanced packaging, ultra high density interconnect (UHDI), and new specialty materials, are converging, changing the landscape of our business. Is it time to start paying close attention to this convergence?

Columns

Latest Columns

||| MENU
What's Your Process for Developing a Strategy?
August 24, 2023 | I-Connect007 Editorial Team
Estimated reading time: 3 minutes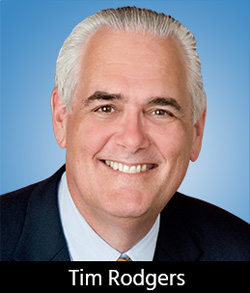 Dr. Tim Rodgers might not call himself a "business strategies guru," but the moniker certainly fits. As an adjunct faculty instructor at the University of Colorado, Tim specializes in project management, problem-solving, and streamlining processes in engineering and manufacturing. Plus, Tim knows the business side of PCB fabrication.
We asked Tim to discuss the process of developing a successful business strategy for PCB fabricators, why operational efficiency is not a strategy itself, and how smaller companies can differentiate themselves in an industry that's becoming more and more commoditized.
Andy Shaughnessy: Tim, would you share your thoughts on developing a business strategy?
Tim Rodgers: Sure. This is hugely important for companies to understand. We see a lot of examples of companies that fail because they don't have a clear strategy. It really should start with asking, "How do you choose to compete? What can you do to create sustainable competitive advantage?" Companies that don't have a clear strategy just zigzag back and forth. They take a lot of actions, and they may be very busy, but their actions are not consistent with any kind of strategic strategy. So, they end up expending resources without really getting anywhere.
One of the big challenges for PCB fabricators is trying to figure out how to differentiate themselves, and that's really difficult. So many fabricators are basically the same; they use the same manufacturing processes, the same operating model, and there's not a lot of opportunity for differentiation. There are still breakthroughs in production capabilities and operating models, but it's getting harder and harder because the whole industry is becoming "commoditized," and when you start selling the same thing that everybody else is selling, then the power shifts to the buyer; the buyer has the power to basically do price comparisons. It's a difficult situation to be in.
A lot of what we teach about strategy comes from the work of Harvard Business School Professor Michael Porter. About 30 years ago, he published his idea that there are really three different ways to compete. One is based on differentiation, another is based on cost leadership, and the final way is appealing to a niche market of some kind. Cost leadership basically means we will make the same thing, and provide the same services that everybody else provides, but we'll do it at a lower cost. We will beat everybody on cost. Walmart and Southwest Airlines figured out how to compete at very low cost and they can compete very effectively on that basis.
Differentiation means we will offer a product or service that is different, and customers will buy from us because we provide something they can't get somewhere else. A great example of that kind of strategy comes from Apple, which has a very clear differentiation around its operating system. I'm a Mac user, and I can get a cheaper PC, but we Mac users choose to spend more money in order to get what we think is a differentiated experience. The real question is how we can apply that to the world of printed circuit board fabrication.
The third one is niche. Can you appeal to a particular niche? If you can, your business will be small because it's a niche market of some kind, but it could be quite profitable. A good example of that might be trying to appeal to a specific kind of market, maybe medical devices, for example, manufacturers for the medical device industry have to submit to audits of their manufacturing practices. If you choose to specialize in this particular market, you may not get very big, but this strategy can help ensure competitive advantage in that niche market.
To read this entire conversation, which appeared in the August 2023 issue of PCB007 Magazine, click here.
---
Suggested Items
11/29/2023 | Inovaxe
Inovaxe, a world leader and provider of innovative material handling and inventory control systems, proudly announces its role as a distributor for VisiConsult's innovative X-ray Counter solutions in the United States.
11/27/2023 | Wurth Elektronik
HyPerStripes project partners will create a technology platform including manufacturing techniques for roll-to-roll (R2R) processing as well as the integration of electronic components onto very long ("endless"), flexible and stretchable printed circuit boards.
11/22/2023 | PRNewswire
Hualai Technology Co., Ltd, and Xailient Inc. today announced a strategic partnership to provide the smart home and security market with privacy-safe, manageable, low-cost smart cameras.
11/20/2023 | Dan Beaulieu -- Column: It's Only Common Sense
No matter how you look at it, everything is about customer service—great customer service. If you think about your own experiences, you'll realize it's about how those you are dealing with or buying from— whether it's a car, your internet service provider, or your landscaper—it's all about how they make you feel. You can have the greatest product in the world, but if you don't deliver a great customer experience, it won't matter.
11/07/2023 | TrendForce
TrendForce has issued its latest findings, indicating that the global SSD market has rectified its supply and demand dynamics in 2022, following a resolution in the shortage of master control ICs that had hampered the market in 2021.