Qualcomm Announces Agreement with Apple for Chip Supply
September 11, 2023 | Qualcomm Technologies, Inc.
Estimated reading time: Less than a minute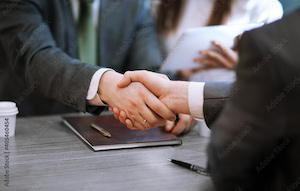 Qualcomm Technologies, Inc. today announced that it has entered into an agreement with Apple Inc. to supply Snapdragon® 5G Modem?RF Systems for smartphone launches in 2024, 2025 and 2026. This agreement reinforces Qualcomm's track record of sustained leadership across 5G technologies and products.
Additional information is available on Qualcomm's Investor Relations website.
---
Suggested Items
11/29/2023 | HyRel
HyRel Technologies, a global provider of quick turn semiconductor modification solutions, is pleased to announce a strategic partnership with EQC Southeast as its manufacturers' representative.
11/27/2023 | Cambridge University
The Cambridge Open Zettascale Lab is hosting Dawn, the UK's fastest artificial intelligence (AI) supercomputer, which has been built by the University of Cambridge Research Computing Services, Intel and Dell Technologies.
11/23/2023 | BUSINESS WIRE
Keysight Technologies, Inc. and MediaTek have successfully completed 5G New Radio (NR) and 5G reduced capability (RedCap) interoperability development testing (IODT) based on the 3GPP Release 17 (Rel-17) standard. The testing verified the latest MediaTek 5G modem technologies using Keysight's 5G Network Emulation Solutions.
11/22/2023 | IPC
The U.S. Government's announcement of a national strategy for "advanced packaging" under the CHIPS for America Program is a big step toward ensuring the resiliency and security of the U.S. supply chain for advanced electronics.
11/21/2023 | iNEMI
iNEMI Packaging Tech Topic Series Webinar, LSI/PKG/PCB Co-Design to Support 3D-IC/Chiplet Design will be held on November 28, 2023, by guest speaker Kazunari Koga, Zuken Inc.