An Overview of Rigid-flex Design
September 13, 2023 | I-Connect007 Editorial Team
Estimated reading time: 1 minute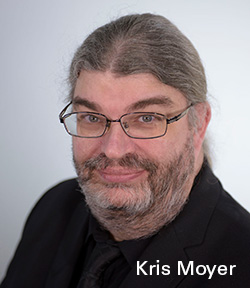 For this month's issue on rigid-flex design, we spoke with instructor Kris Moyer, who teaches the IPC class "PCB Design for Flex and Rigid-Flex Boards." In this wide-ranging interview, Kris breaks down the hurdles facing rigid-flex designers and offers a variety of solutions for rigid board designers taking on their first rigid-flex circuits. He also provides a few horror stories to illustrate what happens if you don't follow sound design practices, rules, and standards. And, as Kris points out, "Your fabricator is your friend."
Andy Shaughnessy: What are you trying to get across to the students when you're teaching rigid-flex design? What are the biggest challenges?
Kris Moyer: One of the biggest concepts I want to get across to students is that there are a lot of untapped, unforeseen, intangible benefits to rigid-flex, both from a design point of view and a total cost of ownership point of view. Rigid boards are usually connected with wire harnesses or cables, and we know that wire harnesses and cables are the largest point of failure in the system. Wires and cables tend to break, especially at the solder joints or pins. If we can remove all those harnesses and integrate all of that into the structure of the board, we can vastly reduce the failure rate of our designs.
If you choose to go rigid-flex, there is an initial cost expenditure: added processes, time, complexity, and all of that. But let's say I have a design with three circuit boards that would need two cable harnesses, one from board one to board two, and one from board two to board three. That's a grand total of five different item numbers I would need for each board. I would have three drawing numbers: a number for the schematic, a number for the board, and a number for the assembly. For three boards, that's nine drawings I must maintain, and then another two drawings per cable, and let's assume two cables. That's a total of 13 separate drawings and part numbers I have to maintain in my system.
To read this entire conversation, which appeared in the September 2023 issue of Design007 Magazine, click here.
---
Suggested Items
09/27/2023 | Nihon Superior Co. Ltd.
Nihon Superior Co. Ltd. is pleased to announce that Keith Sweatman, the company's Senior Technical Advisor, will deliver a presentation titled "A Path to Ductile Low-Temperature Solders for Mass Production of Electronic Assemblies" at the upcoming SMTA International conference and exposition.
09/27/2023 | Hentec Industries/RPS Automation
Hentec Industries/RPS Automation, a leading manufacturer of selective soldering, lead tinning and solderability test equipment, is pleased to announce that Kyocera International has finalized the purchase of a Hentec/RPS Odyssey 1325 robotic hot solder dip component lead tinning machine. 
09/26/2023 | Conecsus Metals México
Conecsus Metals México, an innovative environmental technology and recycling company, will exhibit at the SMTA Foro Tecnico & Expo, Guadalajara, Jalisco, México, on Wednesday, October 25, 2023, beginning at 11:00 a.m.
09/21/2023 | Thermaltronics USA, Inc.
Thermaltronics USA, Inc., a globally acclaimed manufacturer of Precision Soldering Robots and innovative Curie point soldering systems, is excited to announce its participation in the highly anticipated SMTA Guadalajara Expo & Tech Forum, scheduled to take place from October 25-26, 2023.
09/20/2023 | ULT AG
At this year's productronica, the world's leading trade show for electronics manufacturing, ULT will present a brand new extraction solution for solder fumes and vapor.