APCT Appoints Peter Austin as President and CEO, Effective September 1
September 25, 2023 | APCT
Estimated reading time: 1 minute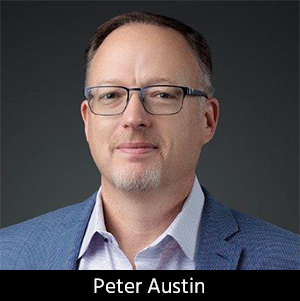 APCT, a leading name in the PCB and electronics industry, is delighted to announce the appointment of Peter Austin as its President and CEO, effective September 1. Peter takes the reins from former CEO, Steve Robinson, who has retired after years of dedicated service to the company.
Peter Austin joins APCT with a rich history in the semiconductor and electronics sector, spanning over 25 years. Most recently, Peter served as the Chief Operating Officer (COO) at PEI Genesis, a global leader in the distribution, manufacturing, and integration of electronic connectors and cable assembly solutions.
Recognized for his forward-thinking approach, exceptional drive, and strategic C-suite leadership, Peter Austin is poised to lead APCT into a new era of growth and innovation. In his role as President and CEO, he will oversee all of APCT's facilities, with corporate responsibilities extending to Engineering, Manufacturing, Finance, Sales & Marketing, and Business Development across all divisions.
Commenting on his appointment, Peter Austin said, "I am honored to join APCT, a company with a strong legacy of excellence and innovation in the PCB and electronics industry. I look forward to working alongside our dedicated team to drive growth, deliver exceptional value to our customers, and lead APCT to new heights."
Peter Austin expressed his commitment to the company's future, saying, "I firmly believe that we possess the talent, technology, and passion to continue to substantially grow APCT in the coming years. My goal is to grow our revenue, profitability, and global footprint. In line with this vision, APCT will be placing a strong emphasis on becoming a customer-centric company, with a unified sales organization and selling approach."
The APCT team is confident that Peter Austin's wealth of experience and leadership will play a pivotal role in advancing the company's mission and ensuring continued success.
---
Suggested Items
08/02/2023 | APCT
APCT, a custom manufacturer of advanced technology printed circuit boards, has completed the acquisition of San Diego PCB Design ("San Diego PCB"). APCT, headquartered in Santa Clara, California, is a portfolio company of Industrial Growth Partners.
05/01/2023 | atg Luther & Maelzer GmbH
atg Luther & Maelzer GmbH confirms delivery of high-speed automatic bare board testing technology to APCT Inc. in Santa Clara, CA. APCT Inc. is the second largest PCB manufacturer in North America and specializes in the manufacturing of advanced technology with focus on complex HDI, rigid and rigid-flex products for the Commercial and Aerospace and Defense industries.
02/17/2023 | APCT
APCT, a designer and custom manufacturer of advanced technology printed circuit boards, has completed the previously announced acquisition and merger with Advanced Circuits, Inc. and its affiliated entities and subsidiaries.
02/16/2023 | Globe Newswire
Compass Diversified, an owner of leading middle market businesses, announced the completion of the Company's previously announced sale of its majority-owned subsidiary, Compass AC Holdings, Inc., the parent company of Advanced Circuits, Inc., to APCT, Inc., a leading manufacturer of high reliability printed circuit boards, and portfolio company of Industrial Growth Partners.
01/20/2023 | Andy Shaughnessy, Design007 Magazine
We're in the middle of show season, and it certainly "shows." Thank you very much. I'm here all week. Don't forget to tip your wait staff. This week, we published a variety of articles, columns, and news items, and much of it centered on trade shows. Technical Editor Dan Feinberg brings us a report from CES 2023. IPC announced the winners of the Best Technical Paper awards for IPC APEX EXPO 2023. And we have an interview with Altium's Rea Callender about the company's educational efforts at APEX and around the globe.