Towards a Silicon to Systems Industrial Strategy
September 25, 2023 | Alison James
Estimated reading time: 1 minute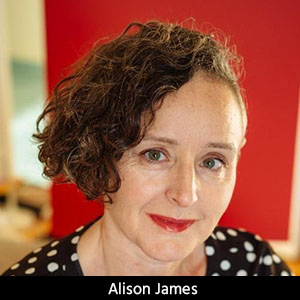 Introduction
Electronics systems are at the heart of almost all modern technology. The performance and functionality of these systems have increased at breathtaking speed, chiefly as a result of advancements in semiconductor technology. Semiconductors do not function in isolation. They gain functionality through electronic interconnection with other components on printed circuit boards (PCBs). These electronics systems feature prominently in key sectors like defence, aerospace, space, automotive, medical, and high-performance computing, but electronics are vital to every industry and are central to a variety of EU priorities, including the twin digital and green transitions and Europe's technological sovereignty.
There is near universal agreement on the importance of the European electronics manufacturing base among companies that manufacture and purchase electronics. A survey fielded in July 2023 by IPC and partners across market sectors indicates more than 95% of companies believe a robust European electronics ecosystem, including PCB and EMS industries, is critical to regional security, industrial resiliency, and economic competitiveness. Yet, a clear majority also believes the EU lacks key PCB (88%) and EMS (61%) capabilities. Survey respondents signalled a strong interest in new EU policy measures to strengthen the global competitiveness of the European PCB and EMS industries.
To read this entire article, which appeared in the September 2023 issue of SMT007 Magazine, click here.
---
Suggested Items
11/30/2023 | PRNewswire
VPT, Inc., a HEICO company, VPT, Inc., a trusted provider of power conversion solutions for aerospace and defense, proudly announces its latest achievement of obtaining SAE AS9100 Revision D certification. SAE AS9100 Revision D enhances VPT's existing suite of certifications, including MIL-PRF-38534, MIL-STD-883, J-STD-001 (Space), IPC-A-610, and IPC-A-600, further cementing our commitment to excellence in quality and reliability.
11/30/2023 | AIM
AIM Solder, a leading global manufacturer of solder assembly materials for the electronics industry, is pleased to announce its new NC259FPA Ultrafine No Clean Solder Paste, which it revealed recently during the Productronica Germany trade show.
11/30/2023 | BUSINESS WIRE
Nordson Electronics Solutions, a global leader in electronics manufacturing technologies, is pleased to announce the release of the new ASYMTEK Select Coat® SL-1040 conformal coating system.
11/30/2023 | Real Time with...productronica
Karel Tavernier and Pete Starkey reconnect to discuss the new tool, Jayda, and how it complements Ucamco's Integr8tor workflow system to optimize CAM processes.
11/29/2023 | TrendForce
TrendForce's latest research indicates that despite a decrease in the CPI in Europe and the US this year, consumer budgets are still constrained due to the current high-interest-rate environment, and the real estate bubble in China has suppressed TV demand. Moreover, a significant increase in TV panel prices this year has led brands to scale down promotional events.