Indium's Wisdom Qu to Present at SMTA China South Technical Conference
September 29, 2023 | Indium Corporation
Estimated reading time: 1 minute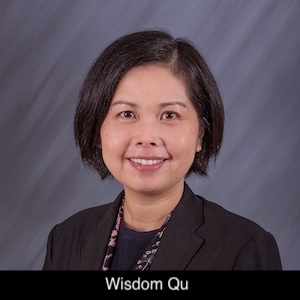 Indium Corporation Regional Product Manager Wisdom Qu will present at the SMTA China South Technical Conference, held in conjunction with NEPCON Asia, on October 11 in Shenzhen, China.
Qu will present on the challenges of large BGA warpage and the use of low-temperature soldering processes to solve those challenges. With the rapid growth of 5G computing and AI, the high integration design of CPU/GPU BGAs poses typical challenges for the electronics assembly industry. Large BGA and PCB HDI design and mismatched coefficients of thermal expansion have become more severe. These challenges can result in excessive warpage of BGAs during the manufacturing process, resulting in a number of solder defects.
"To reduce thermal deformation in BGAs and PCBs, the industry is exploring the use of low-temperature soldering processes," said Qu. "Bi/Sn-based low-temperature solder alloys, with their lower melting points, can decrease thermal stress during the soldering process, thereby reducing thermal deformation."
As Regional Product Manager for PCB Assembly Solder Paste in Asia, Qu facilitates business development and growth of PCB assembly product offerings, focusing on solder paste. A certified SMT process engineer, she has more than 17 years of experience in surface mount technology and earned a degree in mathematics from Hubei Radio and Television University in China.
---
Suggested Items
11/27/2023 | Real Time with...productronica
Koh Young's Harald Eppinger talks about the company's technology for the semiconductor and advanced packaging market and how they address the challenges introduced by reflective components and micro solder deposits.
11/01/2023 | Teresa Rowe, IPC Senior Director, Assembly and Standards Technology
In the electronics industry, we all agree about the expectation that items leaving Earth must work all the time, and we expect the same level of reliability from our communications systems and our cars. There may be differences in the hardware, but vigilance during design and build are integral to ensuring mission success. We kept this expectation in mind for nearly two years, as we planned and then executed the IPC High Reliability Forum, Oct. 17-18 in Baltimore, Maryland.
10/24/2023 | SEMI
Themed Shaping a Sustainable $1 Trillion Era, SEMICON Europa 2023 will gather industry experts November 14-17 at Messe München in Munich, Germany for insights into the latest trends and innovations in sustainability, mobility, healthcare, materials, packaging, fab management and workforce development.
10/20/2023 | IPC
IPC, in collaboration with other industry organizations and representatives from academia and government celebrate the release of the Semiconductor Research Corporation's (SRC) Microelectronics and Advanced Packaging Technologies (MAPT) Roadmap.
10/11/2023 | KIC
KIC, a renowned pioneer in thermal process and temperature measurement solutions for electronics manufacturing, is thrilled to announce its participation in the upcoming productronica 2023.