A Gap in Capability in the Defense Industrial Base
October 17, 2023 | Barry Matties and Nolan Johnson, I-Connect007
Estimated reading time: 10 minutes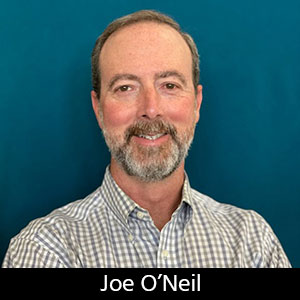 The U.S. Partnership for Assured Electronics (USPAE) recently announced the following information about developing a public-private venture to catalyze advanced U.S. circuit board manufacturing capabilities:
"The U.S. Department of Defense (DoD) recently announced a $754,000 award to the U.S. Partnership for Assured Electronics (USPAE) to develop a business plan that will quickly bring much-needed manufacturing capabilities to the U.S. electronics industry. The award follows USPAE-led workshops with industry and government to find an approach that supports both private industry and defense needs for domestic ultra high-density interconnect (UHDI) and substrate manufacturing capabilities."
To learn more about the program and how industry can take part, we spoke with Joe O'Neil, who is directing the development effort for the partnership.
Barry Matties: Joe, what should the industry know about what's happening here?
Joe O'Neil: USPAE identified a gap in capability within the Defense Industrial Base in the areas of advanced technology regarding the capability and capacity of printed circuit boards—initially defined as ultra high-density interconnect, and further defined as 25-micron space and trace utilizing a modified semi-additive process (mSAP). While this technology has existed and been in full-rate production in other geographies for over a decade, the U.S. has—depending on who you ask—very limited capacity for that technology.
There are many reasons why that's the case, but the biggest one is that, domestically, there is little to no demand. When we talk to the commercial folks, they say there is an appetite for reshoring, for de-risking due to geopolitical concerns and other things. But when we ask more questions, we find the appetite to shift from Asia to the U.S. is of interest as long as there is pricing parity. That works into the ROI equation.
When you look at the defense prime contractors, they are reticent to design that technology until there is capacity domestically. That makes sense, but we definitely find ourselves in a chicken-and-egg situation. How can PCB manufacturers justify investing in this technology without the demand to justify it?
Matties: I understand the chicken-and-egg issue, but how do we get the demand curve to rise?
O'Neil: The defense electronics community serves a unique niche; it's completely mission critical, life and death. When we first shifted to multilayer technology, there was hesitation and concern. Then we moved to ball-grid arrays and bottom-terminated components. This will be no different. Component packaging has moved to densities that require this technology. Interposers and the like only provide a bandage, a sub-optimal solution.
The scope of the project is not just taking care of that supply piece, but also the demand piece. We plan to assist the quality and reliability roles through standards, high-quality reliability data, and acceptance criteria—everything necessary to bring a new technology to market. So, there's almost as much work to be done—on the design guidelines, DFM rules, and the front-end engineering package—as there is in defining what might be in a production facility.
Matties: We've seen this technology in other regions. Is there a roadmap, if you will, or some empirical data that we can build upon?
O'Neil: There is data out there, but it tends to be more of a supplier-to-customer one-off negotiation. That has served the low-mix, high volume industry well, but there's risk and that's where the ability to come in and generate standards for this will provide a better, more reliable answer. One of the reasons USPAE has been tasked with this effort is that as a non-profit organization, we are a trusted third-party. We can gather many of those insights and collect data that otherwise wouldn't likely be available to a commercial organization.
Nolan Johnson: Joe, are there examples of a pilot program like this already working?
O'Neil: Yes, in other industries, but not a public-private partnership that reaches out to all stakeholder communities and asks for input in shaping and forming the project. We're at that stage now.
Through the dozens of conversations we have daily with industry, we find a lot of interest and support. We talk to companies in every aspect of the defense electronics chain, from the Department of Defense down into the prime- and subcontractor community; from electronics manufacturing service providers and fabricators, into the equipment providers, chemistry suppliers, and EDA companies. It's a complex puzzle, but the input across the board is great. The chain includes hundreds of companies; many have already chimed in and we're looking for input from everyone else.
Johnson: Is this a 100% commercial endeavor or do you include academia as well?
O'Neil: We include academia. The charter requires that we address in the business plan a workforce solution that is meant to bolster industry. We envision a solution that will help existing PCB shop employees learn the ropes of UHDI production while also bringing new employees into the industry. The challenge is to find subject matter experts to train the trainers, then release them into industry as the technology leaders for the next round.
Matties: How can board shops participate? Some may take the "wait and see" attitude, but it sounds like there's more of an industry-wide call-to-action here.
O'Neil: It's varied. There are, you know, roughly 150 domestic fabricators who run the gamut in terms of desire to participate. This will be a very transparent business plan available to industry. There will be facilities that take the output and engage; others will wait and see, then come into the facility for a deep dive into industrial automation and handling, or they will benefit from workforce development and standards development. Some may take an a la carte approach in what they want to get out of it.
Right now, though, there is an opportunity to look at your business down the road two, three, or five years and advocate for technologies that help. Get involved, ask those questions, and put that wish list out there. Let's see if it's a one-off need, or whether it's a direction the industry is going. We increasingly find commonalities in the challenges we face.
Matties: I was talking to a designer just yesterday, and he has sent complex board design out for quote using an additive processes from some companies who advertise those capabilities, and he says he gets "no bid" responses back from most of them.
O'Neil: The desire is certainly there, as is the ingenuity and ability of American engineering ability to produce a handful of very advanced products. But these geometries are difficult: The root cause for scrap at these dimensions is typically handling and debris, and at the 75-micron level, those two are the leading causes. At 25 microns, you don't have an option of handling the boards. The debris barrier means it must be in a clean room. One outcome of this plan could be a demonstration center to build and showcase a product that has limited handling, showing how to operate all these complex processes in a clean room environment. Yields will be the driver, and standards play a big role in making this deployable.
Matties: What you're describing takes a lot of capital investment. Is there funding available through the program?
O'Neil: The current phase has been funded, and the output of that funding is a well-defined business plan that presents a compelling case for national funding. First, industry needs to tell us what we need to do within that scope and how to accelerate this.
If we identify certain areas, such as inspection equipment, to have a known good product going from a fabricator to the market, a catalyst, and a shared resource, then back again, we must have "X" in terms of capability of inspection equipment. But if only "Y" number of facilities have that, then we've identified a gap in funding or a financing solution to overcome that, which would expand potentially into the industrial base. That is within the purview of what we need to pull together.
The more people we can talk to, and the more we can get under the hood and really understand the true market capabilities, the better position will be in to go with the right ask.
Matties: So, this is more about capability and not necessarily seeking more capacity?
O'Neil: It's creating domestic capability and providing enough capacity to satisfy the immediate demand, and then helping industry ramp up quickly and expand that capacity.
Matties: Just to clarify, this is all being managed through USPAE?
O'Neil: Yes, USPAE was awarded the contract for the business plan. We're working closely with IPC, which is handling some of the administrative portions of the project. We also work with other organizations, suppliers, government organizations—everybody in the defense electronics chain. The commercial OEMs are interested in the solution, so it's just finding a way to the business opportunities.
Johnson: Is it too early for any construction timeline or location?
O'Neil: Yes. We're putting together a decision matrix to make facility location recommendations. Naturally, we would base those recommendations on information we receive from industry, like proximity to PCB shops, customer support, suppliers, etc.
Johnson: In other words, if you're an interested party wanting to take advantage of this, now is the time to let your needs or preferences be known?
O'Neil: Absolutely. If, for example, the only people we hear from are in Montana, for example, then it's a high likelihood that we end up in Montana. But if we increase the number of people we hear from, we will make recommendations that make the most sense for the majority of the industry.
Matties: How should someone reach out to get involved?
O'Neil: The best method way is through the USPAE website. Click on the Market Catalyst page, and you can indicate your interest for a one-off conversation. There's also a link to an industry survey, something that has been very helpful in providing us with direction. Through those responses, we can arrange for deeper conversations with companies that have time and the willingness to talk to us. The final way is to reach out to me directly, joeoneil@ipc.org. I'm happy to discuss the project and how we can help you.
Johnson: What is the delivery date for this business plan?
O'Neil: Our target is to have it in the hands of our customers before the end of the year. Our top-notch team brings extensive experience with this technology, gathered from other regions where they have the same amount of excitement and understanding of the opportunity we have here. It's a rare opportunity to reverse the trend of the past 20-plus years. I can't thank the team enough; this is for the benefit of industry.
Johnson: Regarding the survey, what is the cutoff date to participate?
O'Neil: I plan to close the survey at the end of October, so please respond soon. The full business plan is due by the end of the year. We are currently accumulating key findings and formulating those recommendation in certain areas.
Johnson: The types of companies you want to include, from CAD to suppliers and assemblers, makes it feel like a small version of the Apollo program. You include everything.
O'Neil: It does have many commonalities in terms of how important it is to understand the critical nature of the Defense Electronics Base, and of the printed circuit board industry in the United States. The erosion has been real and severe, so this is a unique opportunity to create a catalyst that brings manufacturing back, gets us back in the race, and positions the U.S. to take the next step toward regaining a leadership position.
Matties: Joe, thanks for spending time with us and providing insight on this program.
O'Neil: Thank you.

---
Suggested Items
12/06/2023 | Indium Corporation
Indium Corporation is proud to announce the addition of Sales Engineer Meik Fratzel to its European team.
12/06/2023 | SEMI
SEMI announced the SEMI Leadership Accelerator to foster industry growth by assisting organizations in cultivating the next generation of leaders.
12/05/2023 | Travis Kelly -- Column: American Made Advocacy
For this month's PCBAA Member Profile, the focus is on Hari Pillai, president, Technology Components, Sanmina. Hari says, "I think I've had a good dose of luck throughout my career. But beyond luck, I had a vision to become a general manager as far back as my undergraduate years. I made all my career decisions based on that. My evaluation criteria was always, "How does this opportunity get me closer to my goal?" Sometimes opportunities come from unexpected places."
12/05/2023 | American Standard Circuits
West Chicago, Illinois-based PCB fabricator American Standard Circuits will be exhibiting at this year's Annual Association of Old Crows International Symposium to be held from December 11 through the 13th in National Harbor, Maryland.
12/05/2023 | Mycronic
Mycronic AB has received an order for an SLX mask writer from a new customer in Asia. The order value is in the range of USD 5-7 million. Delivery of the system is planned for the first quarter of 2025.