Books

Featured Books

pcb007 Magazine

Latest Issues

Current Issue

The Registration Sweet Spot

Registration is underrated and underappreciated. The key is to ensure proper registration from layer to layer across the entire printed circuit board. It's a holistic process requiring anticipation, prediction, precise attention at each step, and detailed data tracking and monitoring.

High-reliability Fabrication

In this month's issue, our expert contributors discuss the latest in technologies, trends, complexities and resources regarding high-reliability fabrication.

Finding Ultra

New demands on PCB fabrication, namely advanced packaging, ultra high density interconnect (UHDI), and new specialty materials, are converging, changing the landscape of our business. Is it time to start paying close attention to this convergence?

Columns

Latest Columns

||| MENU
CES 2017: Disruptive Technologies
January 16, 2017 | Dan Feinberg, Technology Editor, I-Connect007
Estimated reading time: 16 minutes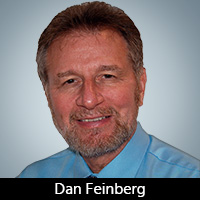 Those of you that have read my previous columns covering CES 2017 know that at recent CES shows I have seen many drones, autonomous cars, IoT devices, robots, and many other items ranging from robots who stand in for your doctor to smart trash cans who tell you via Alexa, Google, or soon, Cortana on your own computer, that since you have thrown away two empty milk cartons in the last few days it may be time to order more milk; just say yes and consider it ordered. (It will also tell you it is time to take out the trash.) The IoT is certainly disrupting life as we know it and much of the connected world does provide good value.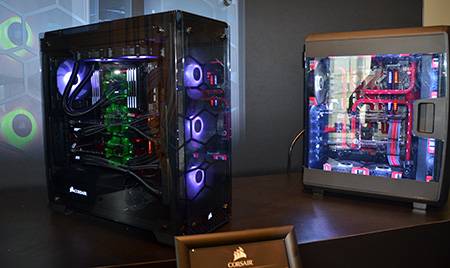 Of course, at CES, as always, there were very many phone cases, chargers and even disinfecting devices for your smart phone, lots of new TVs and some truly new advanced personal computer technology.
But what about truly disruptive technologies, technology that will radically change the way things are made and used and the way we live? In this column, I will discuss three of the most disruptive areas of tech—technology that will radically change the way we design and make electronic (and other) devices, the way we commute and the way we are entertained as well as the way we travel. Over the next five to ten years these areas will undergo radical and disruptive change and that change will be happening rapidly.
In addition, I will be speaking on the disruptive technologies that most affect the PCB and EMS industries at the upcoming IPC Executive Forum and IPC APEX EXPO on Monday, February 13, in San Diego.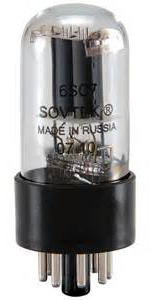 Think about the radical change in the late '40s and early '50s from AM radio to TV; think about when in 1886 the first gasoline powered auto-mobile, the Benz Patent-Motor wagon was invented by Karl Benz and what that did to the way human beings travel (also what it did to the buggy whip industry, talk about disruptive). For those of us who have spent a lifetime in the electronics industry, think about the disruption the invention of the semiconductor caused. In a few short years, we went from hard wiring point by point, connecting tube sockets to transformers and discrete resistors and capacitors to each other, etc. to plated through-hole printed circuits soldered on a conveyer. Those disruptions were in fact minor and slow to happen compared to what is now happening. So, as the topic of this column being disruptive technologies we will primarily discuss three of the most visible at CES. These are 3D printing, virtual/mixed reality, and autonomous driving. These three encompass so much more, for example, one might say what about robotics? Well, robotics uses many of the key elements of the three, as do other up and coming devices. In addition, would you not consider an autonomous vehicle, a driverless car a type of robot?  
3D printing—Not your Grandfather's Way of Making PCBs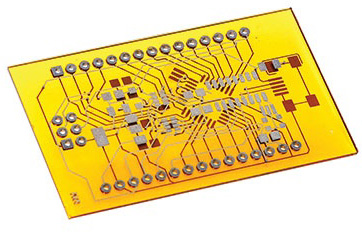 With shorter life cycles, sending prototypes out to be made takes time and the risk of the copying of confidential designs, especially when offshoring prototype production, is very high. If there must be changes then the cycle times are further extended while waiting for the next prototype to arrive. With 3D printing a prototype can be made right in the office, right away. Even a company that does not have any traditional PCB fabrication can now do it. 3D printing as a concept as well as a demonstrated possibility is not new but the advances in this technology as well as in the design of both the printers themselves as well as the materials (ink, so to speak) have, over the last few years, equaled, and I might add surpassed the rate of Moore's Law.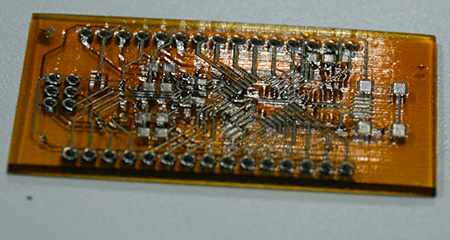 There are now 3D printers specifically designed for fast production of PCB prototypes. Let me quote Neil Sharp from an article he wrote last summer: "I don't think it will be long before their customers start viewing these as "standard" pieces of equipment alongside the pick and place machines. As 3D printing technology continues to evolve, so too will its application within electronics manufacturing." This is in fact happening, but at an even faster pace. Also, let me quote my good friend Joe Fjelstad, from an article he wrote a few years back: "3D printing allows the manufacturer to make mistakes at a prodigious rate enabling much faster cycles of learning (and redesign) then have ever been available…"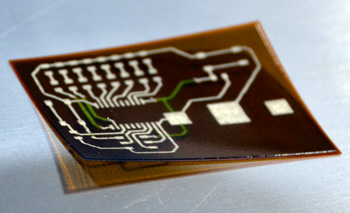 At CES I saw several 3D printing devices and samples of boards that they have produced. This is significant as only a few years ago, there were none and last year there were just a few. Many of the 3D printed circuits they were showing however looked more like copper pictures of a circuit on a substrate. I am sure that some of these companies will survive and in fact thrive. The sheer number of new 3D print offerings will accelerate the usefulness and acceptance of this technology.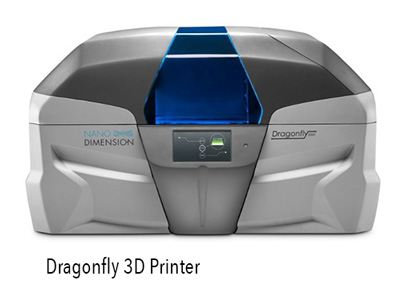 One company, Nano Dimension, who just a few years ago, was showing an advanced prototype, this year exhibited a commercially available unit, the Dragonfly 2020 3D printer . To me, calling it a printer does not do it justice, it is in fact a tabletop PCB prototype shop developed, designed and manufactured by an Israeli company, NAN-ODIMENSIO-N (Nano Dimension). (At this point I must disclose that I was enthused by their progress last year and when their stock went public I bought in, so I do have a modest vested interest.)
While there were an increasing number of 3D printers being shown many of them looked like prototypes not quite ready for prime time, the Nano Dragonfly was very impressive. Using their latest high conductivity and dielectric inks they are producing boards that look ready for the commercial market. At the show, I was informed that there are already six of these new devices sold and in production at their customers' facilities and based on the interest being shown at CES I would expect that soon there will be quite a few more.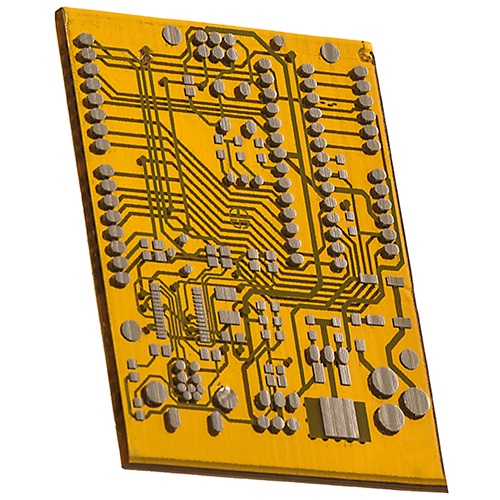 Nano Dimension has successfully 3D-printed a series of multi-layered rigid PCBs, connected through printed flexible conductive connections. This important breakthrough addresses traditional production limitations in the electronics industry, such as continuous transfer of conductors between circuits, loose contacts, the size of connections between the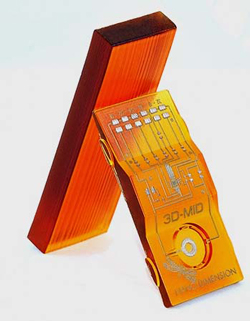 circuits as well as fabrication of multi-layered flexible material. It also means PCBs can be bent so they can be combined with curved and complex geometrical products or cases. 
There were many other 3D printing applications in evidence at CES, most focused on making prototypes of  "things" such as plastic gears, prototypes of various parts, handles, cases, prosthetic devices, custom fixtures, small custom tools, pieces of art and custom jewelry and even medical implants.
There is no doubt that 3D printing will disrupt far more than the PCB fab industry. Some of the more impressive units available include Formlabs' new form 2 desktop 3D printer, units from MakerBot, Airwolf HydroFill, Robo 3D , and so many more that I did not have a chance to visit. All of these companies are moving toward more compact units with affordable price points. There are also now companies that can rapidly produce your 3D printed prototypes for you, 3D printing services that can produce many things rapidly. 
At CES 2014 I recall a very few 3D printers being shown making very simple small items. This year I estimate there were over 60 companies showing their capability to make so many more, larger and far more complex items and doing so with far more professional looking and less expensive printers. Amazing progress with no limit as to what can be accomplished in sight.
It is disruptive, for sure, to the prototype traditional PCB shops. Just as photoresist was disruptive to the screening segment. I would strongly suggest that any forward-looking PCB manufacturer install a 3D printing machine and take early advantage of this promising technology. 
Page 1 of 3
---
Suggested Items
11/13/2023 | Global Newswire
The "Global Copper Clad Laminates Market (by Type, Application, Reinforcement Material, & Region): Insights and Forecast with Potential Impact of COVID-19 (2023-2028)" report has been added to ResearchAndMarkets.com's offering.
11/07/2023 | SCHMID Group
The SCHMID Group, a global solution provider for the high-tech electronics, photovoltaics, glass and energy systems industries, will be exhibiting at productronica in Munich from November 14 – 17, 2023.
11/01/2023 | Alex Stepinski, Stepinski Group
The topic of intrinsic copper structure has been largely neglected in discussions regarding the PCB fabrication quality control process. At face value, this seems especially strange considering that copper has been the primary conductor in all wiring boards and substrates since they were first invented. IPC and other standards almost exclusively address copper thickness with some mild attention being paid to surface structure for signal loss-mitigation/coarse properties. 
10/26/2023 | Andy Shaughnessy, Design007
At PCB West, I sat down for an interview with John Andresakis, the director of business development for Quantic Ohmega. I asked John to update us on the company's newest materials, trends in advanced materials, and the integration of Ticer Technologies, which Quantic acquired in 2021. As John explains, much of the excitement in materials focuses on laminates with lower and lower dielectric constants.
10/25/2023 | Preeya Kuray -- Column: Material Insight
Printed circuit board (PCB) reliability testing is generally performed by exposing the board to various mechanical, electrical, and/or thermal stimuli delineated by IPC standards, and then evaluating any resulting failure modes. Thermal shock testing is one type of reliability test that involves repeatedly exposing the PCB test board to a 288°C pot of molten solder for a specific time (typically 10 seconds) and measuring the number of cycles it takes for a board's copper layer to separate from the organic dielectric layer. If there is no delamination, fabricators can rest assured that the board will perform within expected temperature tolerances in the real world.