5G—Generation after Generation
June 22, 2018 | Patty Goldman, I-Connect007
Estimated reading time: 4 minutes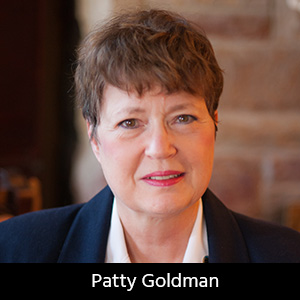 If you're like me, you've probably heard of 5G, but you may not understand what all the fuss is about. First, 5G simply means fifth-generation mobile networks. The best way to understand what 5G is about is to understand all the other Gs, like 3G and 4G (we rarely hear about the early Gs!). The analogy I understand best for mobile communications is this:
1G = analog (voice only)
2G = digital (includes text and pictures)
3G = video calling and data
4G = internet and video streaming
5G = everything connected to everything (4G on mega steroids and 1000x faster)
I found some other interesting explanations, including a video by Skyworks[1] called, "5G in 5 Minutes" that is worth watching. Their analogy of increasing highways is interesting be cause 5G needs to exist in full measure for truly autonomous cars and trucks to become a reality (or at least a safe reality—think about a self-driving semi on the road behind or beside you). In fact, several communications companies are planning on launching 5G networks later this year. Are we ready? Can we make the PCBs they will need? What does this mean to us in the PCB manufacturing world?
This Month's Issue
Now, if you really want to understand 5G better, start with Technology Editor Dan Feinberg's article. He begins with the very early mobile phones and takes you through today and beyond. He also points out the challenges such as bandwidth and the incredible amount of infrastructure that will need to exist to take full advantage of this technology and, again to reach that autonomous car (and everything else) stage.
For our experts' discussion, we went right to the front lines of our industry, so to speak, namely the materials and EDA tools guys. Rogers' John Hendricks and Altium's Ben Jordan joined us for a conversation on the effect 5G will have on designers and builders of PCBs. That's right, building boards is not going to get any easier. And, as we've said before, if you aren't doing HDI and RF now, you will be…or you simply may not be.
In our next article, Ericsson's Stig Källman presents what he sees as the necessary tools for making the complex PCBs of the future. He lays out material needs, focusing on all parts of the laminate as well as design and most importantly, understanding and specifying the material properties needed as opposed to a specific material itself.
Happy Holden alerted me to a presentation that Prismark made at the recent CPCA show in Shanghai. Several slides dealt with 5G which is nicely summarized in the next short article. The images are complicated but intriguing and worth studying. We appreciate that Prismark graciously gave us permission to use them as they help to get across the concept of 5G, plus there is also a nice summary of what PCB manufacturers can expect or need to be ready to accomplish.
Many pieces need to come together for 5G and one of those is or will be more sophisticated testing. This month, Gardien's Todd Kolmodin discusses connecting all CAT and CAM with CAT and CAR. Read on to figure out those TLAs for your connected factory.
As PCBs become more complex and the reliability requirements become more stringent, the need for precise and applicable industry specifications increases. Jan Pedersen, Elmatica, carries on the theme of testing, in this case discussing surface contamination, moisture sensitivity, and the importance of clear communications between designer and manufacturer.
Switching gears slightly, veteran columnist Mike Carano, RBP Chemical Technology, continues a discussion on surface preparation and cleaning that he began a few months ago. And Steve Williams, The Right Approach Consulting, brings to light the concept of "coopetition." Not a misspelling but a word combo that should be very meaningful to our industry— and something I have seen happen many times over the years.
In March, Happy Holden participated in a seminar sponsored by the CPCA and I-Connect007. Seven presentations on the subject of automation were all geared towards PCB manufacturing. He has summarized it for us, along with some of the slides for illustration.
And last but not least, IPC's John Mitchell puts in a plug for the upcoming IMPACT Washington, D.C. 2018, happening May 21−23. I've said it before and I'll say it again, if you are a company executive you should be there to represent your company and the industry. Last year was the best year ever, with speakers and numerous meetings with senators, congressmen and top-level government officials from departments that are important to your business. I expect nothing less this year and believe me, there is never a better time than now to make your voice heard. Manufacturing is back in vogue and they are listening.
As we seem to speed through 2018, I can't help wondering what 6G is going to look like! Next month, back to some nitty gritty when we explore a manufacturing area: wet processing. See you then! (P.S.—do I have to tell you to subscribe to our magazines and newsletters again?)
Patricia Goldman is managing editor of PCB007 Magazine. To contact Goldman, click here.
This article originally appeared in the May 2018 issue of PCB007 Magazine, click here.

---
Suggested Items
11/30/2023 | BUSINESS WIRE
Ciena, a U.S.-based networking systems, services and software company, is adding domestic manufacturing through an expanded agreement with global diversified manufacturer Flex.
11/30/2023 | Keysight Technologies, Inc.
Keysight Technologies, Inc. announces that Arbe has selected the E8719A Radar Target Solution (RTS) to test the Arbe 4D imaging radar chipset for automotive applications.
11/29/2023 | TT Electronics
TT Electronics, a global provider of custom power solutions and engineered technologies, has announced that its Power and Control business has officially opened its new state-of-the-art research, development and manufacturing facility.
11/29/2023 | Dana Korf -- Column: Dana on Data
November's issue of Design007 Magazine had an excellent theme that evolved around design simplification. There were exceptionally good articles about how to reduce over-constrained or needlessly complex designs. One significant time-consuming category is the creation of many design files and drawings which lead to lengthy creation and interpretation time along with the considerable time to resolve conflicting or erroneous information.
11/29/2023 | Anaya Vardya -- Column: Standard of Excellence
To sustain a standard of excellence, it's equally important to look at both what we're doing today as well as what we'll do in the future. In other words, plan ahead. In that spirit, I thought it would be prudent to peek into the future and talk about what a printed circuit board fabrication facility with a "standard of excellence" will look like five years from now.