Books

Featured Books

pcb007 Magazine

Latest Issues

Current Issue

Finding Ultra

New demands on PCB fabrication, namely advanced packaging, ultra high density interconnect (UHDI), and new specialty materials, are converging, changing the landscape of our business. Is it time to start paying close attention to this convergence?

Developing a Strategy

A solid strategy is a critical part of success. This month, we asked some of the top industry leaders and business strategy "gurus" to share their thoughts on developing strategies.

Winning With TQM

In this issue, we explore how TQM has entered the DNA of continuous improvement disciplines, and the role leadership transformation plays in this. If you've ever competed against a TQM company, you understand their winning advantage.

Columns

Latest Columns

||| MENU
EIPC Winter Conference, Day 1
March 19, 2019 | Alun Morgan, EIPC
Estimated reading time: 10 minutes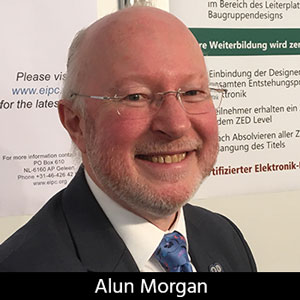 At the EIPC Winter Conference in Milan on February 14–15, as the EIPC Chairman, I opened the first day of the conference in the customary style by welcoming sponsors and guests. Noting that it was Valentine's day as well as the 150th anniversary of Mendeleev's periodic table, I made a special Valentine's day version of the table complete with heart-shaped elements. I went on to explain that 2019 was the International Year of the Periodic Table of Chemical Elements to mark Mendeleev's achievement in categorising the element in groups defined by their atomic mass and valency.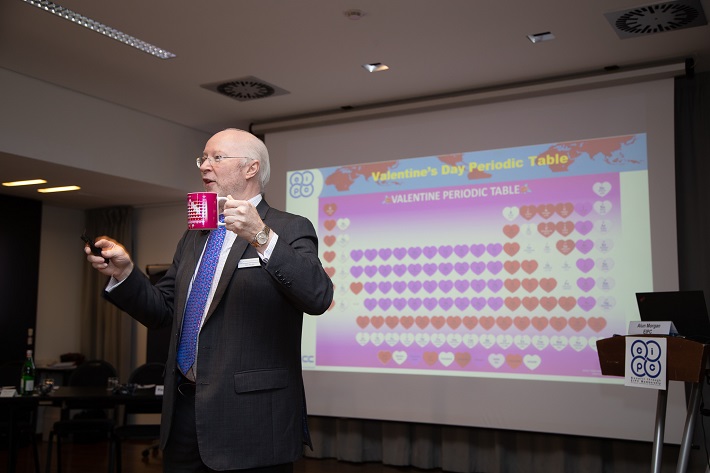 I further explained that Mendeleev's insight allowed him to infer the existence of as yet undiscovered elements and even to predict their properties. Mendeleev had postulated that "ekaaluminium" must exist in the gap in his table immediately below aluminium; we now know this as gallium, and his forecasts of its properties were spot on. I produced some of the soft, silvery blue metal gallium, explaining that it has a melting point of less than body temperature so that it would melt in your hand. Some delegates tested this to find it was indeed true, and despite warnings, many left with gallium-stained hands!
Moving back to the periodic table, I moved on to the alkali metal series, particularly lithium, which has an atomic weight of around seven and is responsible for the naming of the once lithiated drink "7-UP." However, lithium is now better known for batteries, and my presentation swung, as it often does, towards automotive electronics. I discussed the energy density of different fuels and postulated that a hydrogen fuel cell/lithium battery hybrid vehicle may provide a good compromise of properties in the near future. I ended as I started with a special version of the periodic table. This time, the table produced by the European Chemical Society showed the elements relative to their availability. Many elements that we rely on have limited availability, which poses a future supply risk.
Morning Sessions
EIPC conference delegates are accustomed to hearing from industry sage and elder statesman Walt Custer in the first keynote presentation. But Walt is suffering an ongoing mobility issue, so he entrusted me to deliver the keynote on his behalf. My presentation began with the words, "Brace yourself for some sobering news." I explained that due to significant geopolitical concerns, such as inflation, tariffs, trade disputes, and Brexit, global manufacturing growth is slowing, and most sectors of the world electronic supply chain were now expanding more slowly or even contracting.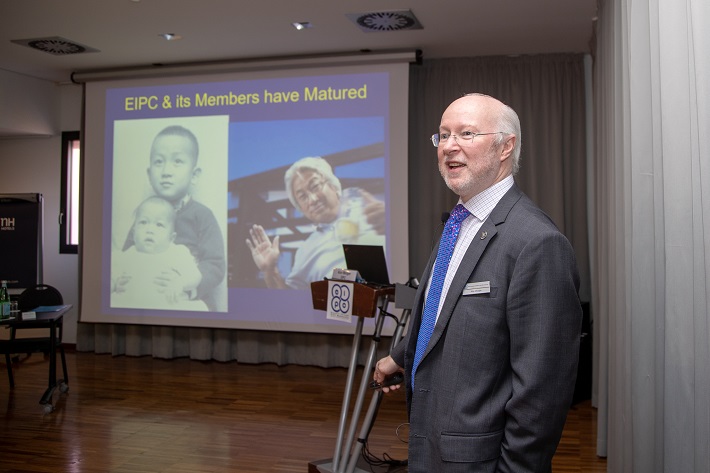 Data showed that European electronics sectors, except instruments, medical electronics, and aerospace, declined in 4Q'18. Walt's customary detailed analysis and reasoning followed, ending with my conclusion that we should expect slowing growth, especially in Europe, with trade disputes impacting long-standing regional alliances, causing electronic assembly to shift globally to countries less affected by tariffs. However, there was good news in that there are many new electronic products on the horizon, and 5G will offer exciting opportunities for the next decade.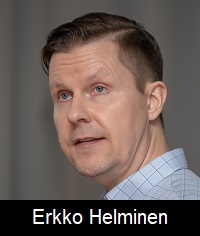 Erkko Helminen of TTM Technologies delivered the next presentation. Helminen took the delegates through the 5G roadmap for PCB producers, detailing the impact of shrinking geometries, lower noise budget, complexity, tightening tolerances, and the lower total loss budget, showing how each element could be addressed to meet the new demands. He also described future self-driving electric vehicles as data centres on wheels that may require up to 1,000 chips per vehicle by 2020 and create a data requirement of up to 4,000 GB per day. The new technologies required covered not only new materials and process technologies but also environmental aspects as OEMs are expected to be more active in pushing supply chain efforts on environmental sustainability. Helminen's presentation ended with a thought-provoking slide showing near-future PCB technology drivers and the many challenges that need to be overcome in their delivery.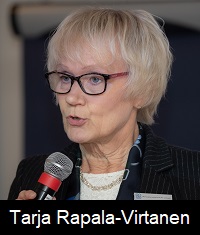 The next session on new trends for the imaging of PCBs, conductors, and solder mask was moderated by Tarja Rapala-Virtanen, EIPC's new technical director.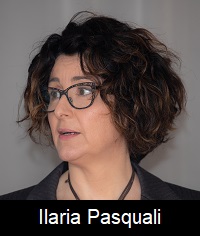 The first presentation by our hosts, Elga Europe, was delivered by Ilaria Pasquali and focussed on the development of a new dry film resist (DFR) with high sensitivity and high pattern definition working with new laser direct imaging (LDI) systems.
Pasquali explained that new requirements for tighter tolerances allied with high production capacity had rapidly increased the need for LDI capabilities with a reliable dry film resist. LDI machines require not only a more sensitive DFR but also one suited to the precise wavelength of the imaging laser which could be 405 nm or 375 nm. Moreover, by reformulating the DFR photoinitiator system, Elga had produced a wide portfolio of DFRs that allowed high productivity and high definition with high adhesion performance for the latest generation of LDI machines.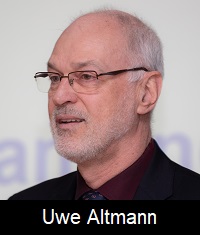 Next to present was Uwe Altmann of Orbotech who spoke about solder mask direct imaging. Altmann began by detailing the development of direct imaging technologies from the late 1990s to the present-day Orbotech Diamond machine. The presentation showcased the benefits of speed, low print energies, accuracy, robustness, and low operational costs. Altmann also explained that the imaging technology used three UV wavelengths—365, 385, and 405 nm—to match the wide variety of solder resist materials available. The presentation concluded with a description of integration within the smart factory whereby the imaging system can access part-specific data "on the fly" to minimise setup time and maximise accuracy and traceability.
Page 1 of 2
---
Suggested Items
09/21/2023 | Thermaltronics USA, Inc.
Thermaltronics USA, Inc., a globally acclaimed manufacturer of Precision Soldering Robots and innovative Curie point soldering systems, is excited to announce its participation in the highly anticipated SMTA Guadalajara Expo & Tech Forum, scheduled to take place from October 25-26, 2023.
09/20/2023 | ULT AG
At this year's productronica, the world's leading trade show for electronics manufacturing, ULT will present a brand new extraction solution for solder fumes and vapor.
09/20/2023 | Hentec Industries/RPS Automation
Hentec Industries/RPS Automation, a leading manufacturer of selective soldering, component lead tinning and solderability test equipment, announces that it has added assembly and production staff members to its team to accommodate its recent increase in sales and order demand.
09/19/2023 | SMTA
SMTA is honored to announce Qais Qasaimeh, a graduate student at Auburn University, has been selected as the winner of the 2023 Charles Hutchins Educational Grant.
09/14/2023 | SHENMAO
SHENMAO America, Inc. is proud to introduce its latest innovation in response to the growing demand for ultra-thin packages in the electronics industry.