Understanding MIL-PRF-31032, Part 2
August 18, 2020 | Anaya Vardya, American Standard Circuits
Estimated reading time: 4 minutes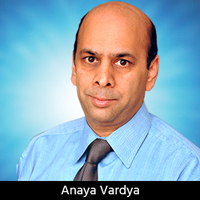 Over the course of this series, I will discuss topics, such as MIL-PRF-31032 requirements, the quality plan, responsibilities of the Technical Review Board (TRB), and the testing and reporting requirements for the certified shop into the DLA. Continuing with Part 2 of the discussion on understanding the military PCB performance standard MIL-PRF-31032, the first step in the process is to develop a quality management plan (QMP).
Quality Management Plan
This is the military's version of a quality manual that might be in place for an organization holding ISO, AS9100, or automotive QMS certifications. The DLA specifies what needs to be included in the QMP, but many areas can be taken directly from the current quality manual if it exists. The QMP needs to explain how the company meets the MIL-PRF-31032 requirements in each of the following topics, typically pointing to a company procedure or work instruction.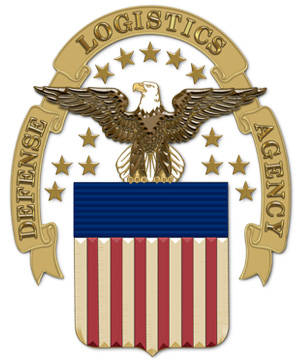 Technical Review Board (TRB)
The TRB is responsible for communicating pertinent information to the qualifying activity and to the company's management team and is a small group of internal management staff. The TRB ensures the QMP is in place and working properly by conducting TRB meetings to evaluate performance, suitability, adequacy, and effectiveness. This is similar to an ISO management review meeting but occurs more frequently.
Process Flow
A process flow must be developed, showing each manufacturing, inspection, and test step in the process that is being qualified, along with an index for each step to a procedure or work instruction. It is critical that the process flow and process traveler match.
Organizational Chart
The existing organizational chart will need to be modified slightly to identify the members of the TRB.
Conversion of Customer Requirements
This describes how the company converts information from customer data into internal documents and processes to build the product. This covers quoting, contract review, planning, and traveler generation.
Self-Assessment
The self-assessment is a special internal audit for the special parts of the QMS, specifically for MIL-PRF-31032. This can be added to the standard internal audit schedule.
QMS Status Summary and TRB Reporting
The company must set up a process to provide quarterly and annual summary data of all of the orders built during that period under MIL-PRF-31032. The summary includes internal and third-party inspection and test results.
Document and Data Control
The existing document control process may have to be modified to extend the retention period of MIL-PRF-31032 jobs, depending on the existing schedule.
Continuous Improvement
The existing CI process should be adequate as long as it includes a provision for process reliability.
Failure Analysis
A dedicated failure analysis plan needs to be established to test and analyze failed printed boards from all stages of manufacturing and customer returns. This plan also identifies corrective actions based on the findings of the failure analysis. Failure analysis triggers include:
Lot conformance inspection failures
Periodic conformance inspection failures
Percent defective allowable failures
In-process/group A failures
Customer/field returns
Process Control
This is typically demonstrated through a collection of work instructions for traveler generation, AOI, in-process inspection, final inspection, and microsection.
Percent Allowable Defective (PDA)
The organization must identify a PDA limit for the critical inspection/test steps like AOI, ET, final inspection, and thermal stress. This means that if the failed/rejected PCBs for a specific defect exceed this percentage, the entire lot must be rejected.
Corrective Action
The existing corrective action process may need to be modified to add a provision to perform corrective action on any field or validation failure.
Qualification and Add-On Qualification Testing
A qualification process must be developed for the initial qualification of a specific technology PCB, including the test vehicle(s), test sequences and conditions, sample sizes and selection, data recording, and setting up the reporting requirements. There needs to be a provision for add-on qualification, which is when a technology not covered under the current qualification is to be added.
Periodic Conformance Inspection
Quality and reliability of the manufacturing processes are assessed through the use of test vehicles through a third-party DLA approved lab. The test vehicles are typically coupons from the most complex PCB design produced each month, and the required tests are prescribed by MIL-PRF-31032.
Training
The current training program should be adequate without any modifications.
Contract Services
The current purchasing process should be adequate provided it has a provision for selection, qualification, and monitoring of suppliers and subcontractors to assure product and services meet all requirements.
Test Optimization
A process is required to modify, reduce, or eliminate testing using the best commercial practices available while still ensuring all specified performance, quality, and reliability requirements are met. Things like sample size reduction based on statistical failure data is one example.
Change Control
The current change control process will need to be modified to incorporate TRB approval. All process changes and/or changes to the process flow must be approved by the TRB and made available to the qualifying activity. For any change that merits consideration for requalification, the TRB and qualifying activity should decide if requalification is needed.
Test Methods
All tests that are performed on MIL-PRF-31032 products must be identified, separated by the tests performed internally and externally by third-party labs.
Calibration
The current calibration program should be adequate without any modifications.
Conclusion
That wraps up the quality management plan, which will provide the roadmap for developing the processes to support it, as well as defining the requirements for producing MIL-PRF-31032 PCBs that will be discussed in the next article.
Editor's note: Read Part 1 here.
Anaya Vardya is president and CEO of American Standard Circuits. Vardya is also co-author of The Printed Circuit Designer's Guide to… Fundamentals of RF/Microwave PCBs and Flex and Rigid-Flex Fundamentals. Visit I-007eBooks.com to download these and other free, educational titles.
---
Suggested Items
12/04/2023 | USPAE
Seven microelectronics firms received nearly $10 million in combined funding to commercialize technologies of interest to the U.S. military services as winners of the Defense Business Accelerator (DBX) Microelectronics Challenge. This groundbreaking initiative is funded by the Department of Defense (DoD) and led by the U.S. Partnership for Assured Electronics (USPAE).
11/20/2023 | PRNewswire
Raytheon, an RTX business, has been awarded a four-year, $15 million contract from DARPA to increase the electronic capability of radio frequency sensors with high-power-density Gallium Nitride transistors. Raytheon is the world's leading manufacturer of military-grade Gallium Nitride, a cutting-edge semiconductor technology that, when used in radar systems, improves range and radar resource management handling. This new prototyping work is being performed under DARPA's Technologies for Heat Removal in Electronics at the Device Scale program, known as THREADS.
11/17/2023 | Raytheon Company
Raytheon, an RTX business, has been awarded a four-year, $15 million contract from DARPA to increase the electronic capability of radio frequency sensors with high-power-density Gallium Nitride transistors which will have 16 times higher output than traditional GaN with no increase in operating temperature. Raytheon is partnering with the Naval Research Laboratory, Stanford University and Diamond Foundry to grow diamond, the world's best thermal conductor, for integration with military-grade GaN transistors and circuits. Cornell University, Michigan State University, the University of Maryland and Penn State University are also providing technology and performance analysis.
11/03/2023 | U.S. Circuit
U.S. Circuit, a premier supplier of commercial and mil/aero PCBs, has recently obtained their AS9100 certification. This certification will allow U.S. Circuit to further expand their military and aerospace offerings to further serve sectors requiring stricter regulation including the Department of Defense (DoD), National Aeronautics and Space Administration (NASA), and the Federal Aviation Administration (FAA).
10/17/2023 | BUSINESS WIRE
New research has found that 95% of military and defence industry decision-makers recognise that ongoing digitalisation has led to a more dynamic and complex 'information battlespace' and a further 93% agree defence will require increased integration across domains.