Books

Featured Books

pcb007 Magazine

Latest Issues

Current Issue

The Registration Sweet Spot

Registration is underrated and underappreciated. The key is to ensure proper registration from layer to layer across the entire printed circuit board. It's a holistic process requiring anticipation, prediction, precise attention at each step, and detailed data tracking and monitoring.

High-reliability Fabrication

In this month's issue, our expert contributors discuss the latest in technologies, trends, complexities and resources regarding high-reliability fabrication.

Finding Ultra

New demands on PCB fabrication, namely advanced packaging, ultra high density interconnect (UHDI), and new specialty materials, are converging, changing the landscape of our business. Is it time to start paying close attention to this convergence?

Columns

Latest Columns

||| MENU
Real Time with… SMTAI 2020: First-Time SMTAI Exhibitor Datest
September 29, 2020 | Real Time with...SMTAI
Estimated reading time: 7 minutes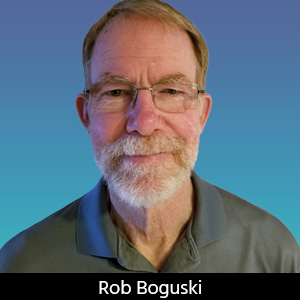 Nolan Johnson speaks with Robert Boguski, president of first-time SMTAI exhibitor Datest. Rob brings Nolan up to speed on the company's suite of services as a contract test facility and outlines the information that will be available in the Datest virtual booth at SMTAI.
View more videos and show-related content at Real Time with… SMTAI 2020 virtual.
I-Connect007 continues to deliver original reporting and coverage of the electronics design, electronics manufacturing, and contract manufacturing industries, including up-to-date information from the companies, associations, and supply chains globally. Find the latest news and information at I-Connect007.com.
Audio Transcript:
Nolan Johnson: Hi, Nolan Johnson here for Real Time with… SMTAI. Today, I'm talking with Rob Boguski, who is the president of Datest. Rob, welcome.
Rob Boguski: Hi Nolan, thanks for having me.
Johnson: Datest may not be the most well-known company to the people who are around us, so tell us about you. Introduce us.
Boguski: Sure. We are first-time exhibitors at SMTAI. It's an unusual year to be a newbie, but here we are. We are a 36-year-old test engineering company located in Fremont, California, in Silicon Valley. We've been doing what we do, starting as an in-circuit testing company, way back in the '80s and testing assembled PCBs, writing the software, designing the hardware, testing, troubleshooting, performing failure analysis on boards for all of those years, using a wide variety of techniques and platforms.
In recent years, we've expanded our business beyond merely PCBs into failure analysis, generally, which I would characterize more as materials analysis and characterization where people bring us all kinds of stuff, not just solder on a PCB, but it could be a piece of plastic. It could be a casting, it could be forged metal, or it could be a medical instrument. The common denominator is it doesn't work, or it has a flaw, or it's not to spec. The customer may suspect what's wrong, can't prove what's wrong or identifies a symptom, doesn't know a root cause, and doesn't have the technology or the wherewithal to identify that root cause, and they'll come to us and they pay us for the service to help them figure out what's going on.
Johnson: How has the business changed since the '80s?
Boguski: We started our original core bread and butter business was in-circuit testing, designing these big bed of nails fixtures that you would put a board on, clamp it down, run a current through it, check a series of voltages, measure various electrical parameters on the board, and determine if it was built to spec, if there were any workmanship defects or parts put in backward, etc. As the business has grown, the requirements have grown more complicated, and in-circuit testing was not always suitable for the task at hand, particularly in the last 15–20 years, when the trend has always been toward greater packaging density and greater miniaturization of boards, you'd reach a point where you can't drop a probe on a board on a dedicated test point.
You needed other techniques. And as that demand evolved, we acquired other platforms—things like flying probe, JTAG or boundary scan technology, automated X-ray inspection to look at all the solder joints on the board, and CT scanning, where we want to go and non-destructively inside of a board to determine if there's something going on there, as well as laboratory techniques. We have certain affiliations with laboratories in our area where if we can't figure it out, maybe we have a friend down the road who has an instrument that can assist us.
Johnson: With all of that going on in your shop. What makes for the ideal customer for you?
Boguski: Our ideal customer is an engineer with a problem and no time to solve it. Typically, your 4:00 p.m. on a Friday afternoon type of customer where they're lying down or they can't ship and coincidentally, or maybe serendipitously for us, it's the end of a quarter, so much is riding on the outcome. They'll come to us and say, "I have a bad BGA. Please assist me in determining what's happening to this. I think I have an open pin here. I think I have a crack joint there. I have a hidden pillow defect," or whatever the case may be. They'll pay us to quickly image the board and show them what's wrong, and then they can either repair that board, or if it's a systemic defect, they may go back. They may have 99 additional boards that are built and problematic or worse, but not built at all because they're awaiting the outcome of this inspection that we're doing, and so now they have to take whatever corrective action is needed on their process and then build what they have to build to make their month. We assist them in that way.
Johnson: Prototypes as well as production?
Boguski: Yes, prototypes. Lots of NPI related work and often it graduates into production-related work as well. This being Silicon Valley in this being 2020, we don't really see high-volume business. Ours is more laboratory-related business. We see small lots of PCBs, things like medical technology, where maybe 50 units is a quarters worth of production for a particular OEM, but that's fine. That enables us to do what we do and do it well and provide feedback. And usually, it leads to referral business because if we make that engineer happy and he or she has their problem solved quite often, they'll refer a colleague to us, and the business grows from that.
Johnson: That traditional question for a trade show is, "What do you have in your booth?" And in a virtual environment, that question still holds true. What do you have in your Datest booth for the virtual trade show?
Boguski: We're going to show images of our work. A big, big part of our business is flying probe testing. We have three spare flying probe systems on our floor here. We're going to be showing some videos of those systems in action. Also, we have four X-ray machines and some of the more dramatic CT scanning images that we've obtained. We'll have some samples on view for customers to marvel at and ask questions about, and we will also provide literature listing and describing the full suite of services that we offer and then be available to answer any questions that anybody may have.
Johnson: Right. In all of this, and you mentioned that 2020 has been a different kind of year, and of course we're doing the virtual trade show, that's kind of the year 2020. How has COVID-19 affected your business?
Boguski: Initially, when the whole world came to a grinding halt in March, we all kind of stood around wondering what was going to happen, and then we gathered ourselves up and started pulling our customers, and a large percentage of our business is military and aerospace. Both our customers, in many respects, were deemed essential, and we, by extension, were deemed essential. We never did physically shut down, but what we did do was scale down. And what I mean by that is we kept the crew here that needed to touch products or test them or inspect them, and the rest of us in a management or engineering role, if we could perform our tasks from home, we did so for about three months, from roughly mid-May until roughly early June.
And then by June, as things were loosening up just a bit, most of us started to return to work. March, the world kind of stopped, like I was saying, but then at least in our business, fortunately, it gradually ramped up, and it has actually been quite strong throughout the summer. In spite of all that's going on around us, business for us has been good.
Johnson: Great. It should be good to have you at SMTAI on the virtual show floor and interacting with the participants there as well as a first-timer to the show. Welcome.
Boguski: Thank you very much. I'm looking forward to it.
Johnson: For Real Time with… SMTAI, I'm Nolan Johnson. Thanks for watching.
Boguski: Thank you.
---
Suggested Items
12/05/2023 | HANZA
HANZA AB has signed an agreement to acquire all shares in Orbit One AB, a Swedish company that offers contract manufacturing of electronics and electromechanics. Orbit One has annual sales of approximately SEK 1.1 billion with an operating profit (EBITA) of approximately SEK 70 million.
12/05/2023 | IPC
Electronics industry sentiment improved during November with demand sentiment also taking a solid step up over the last 30 days per IPC's November 2023 Global Sentiment of the Electronics Supply Chain Report.
12/05/2023 | Robert Erickson and Lorena Villanueva, IPC
About 200 kilometers (125 miles) north of Mexico City lies Queretaro, an area rich in history, with stone streets and public squares, and which twice has been the country's capital. But it's also quickly becoming a global capital of electronics manufacturing, especially aeronautics, and was the location for the first IPC Day Mexico this past June.
12/04/2023 | USPAE
Seven microelectronics firms received nearly $10 million in combined funding to commercialize technologies of interest to the U.S. military services as winners of the Defense Business Accelerator (DBX) Microelectronics Challenge. This groundbreaking initiative is funded by the Department of Defense (DoD) and led by the U.S. Partnership for Assured Electronics (USPAE).
11/30/2023 | BUSINESS WIRE
Nordson Electronics Solutions, a global leader in electronics manufacturing technologies, is pleased to announce the release of the new ASYMTEK Select Coat® SL-1040 conformal coating system.