New Satellite Navigation Capabilities to Potentially Benefit Australia, New Zealand
September 7, 2021 | Thales
Estimated reading time: 1 minute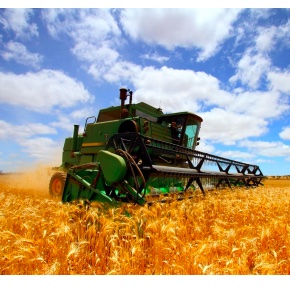 Thales Alenia Space, the joint venture between Thales (67%) and Leonardo (33%), announced that it has signed its first contract with the EU Agency for Space Programme (EUSPA), to provide new capabilities to Europe's EGNOS satellite navigation system. 
With this contract, Thales Alenia Space will start the development for Europe of a new EGNOS version introducing a new generation uplink station (NLES, Navigation Land Earth Station) allowing the introduction of new GEO satellites in the system for improved redundancy, and ensuring compatibility to the future emission of Dual Frequency & Multi-Constellation messages (i.e. future introduction of dual-frequency algorithms and usage of the Galileo and GPS constellations).
Dual Frequency Multi Constellation (DFMC) SBAS service's use two frequencies instead of one, providing improved availability with resiliency to interference. This especially helps in urban environments where signals may reflect off several buildings, or at times of ionospheric storms both of which can significantly affect navigation signals. A DFMC SBAS service can also have accuracy improvements by concurrently utilising signals from the increasing number of navigation satellites being put into orbit. 
Future advances in SBAS technology with significantly improved vertical and pass-on pass accuracy for critical services can provide significant regional aviation benefits in Australia and New Zealand along with broader industry benefits across many sectors including, mining and resources as well as agriculture and transport. Thales's certified and proven SBAS SoL services can be applied in complex ionospheric equatorial zones using Thales specific algorithms developed over the last 5 years through significant R&D investment, and in view of the operational SBAS services expected to be delivered in 2024.
"Today's contract signature bolsters Thales Alenia Space leadership position in SBAS and satellite navigation. Supported by a strong R&D activity, we are currently developing and testing with success SBAS next-generation architectures and capabilities. The strong dynamic we experience on our SBAS export markets in Asia, Africa & Indian Ocean demonstrate our solution global attractiveness for our customers" said Benoit Broudy, Navigation Vice President at Thales Alenia Space in France.
---
Suggested Items
12/01/2023 | NASA
Most NASA missions feature one spacecraft or, occasionally, a few. The agency's Sun Radio Interferometer Space Experiment (SunRISE) is using half a dozen. This month, mission members completed construction of the six identical cereal box-size satellites, which will now go into storage and await their final testing and ride to space. SunRISE will launch as a rideshare aboard a United Launch Alliance Vulcan rocket, sponsored by the United States Space Force (USSF)'s Space Systems Command (SSC).
11/28/2023 | Lockheed Martin
Lockheed Martin will soon launch a unique wideband Electronically Steerable Antenna (ESA) payload demonstrator to show the company's investment in advanced technology to perform missions faster once on orbit. The payload demonstrator, which will launch aboard Firefly Aerospace's Alpha rocket, extends Lockheed Martin's significant investment in scalable wideband ESA technology development to showcasing an actual on-orbit capability. This technology is critical to future remote sensing architectures.
11/23/2023 | PRNewswire
MDA Ltd., a leading provider of advanced technology and services to the rapidly expanding global space industry, has revealed plans to more than double its UK workforce and operational footprint over the next 12 months.
11/16/2023 | Northrop Grumman
Northrop Grumman Corporation recently completed its Critical Design Review (CDR) on a proliferated low-Earth orbit constellation of 16 missile tracking satellites for the Space Development Agency, clearing the way to begin production work on the space vehicles.
11/10/2023 | BUSINESS WIRE
Intelsat, operator of one of the world's largest integrated satellite and terrestrial networks, will soon provide the U.S Army with new, flexible, and fully managed multi-orbit satellite communications (SATCOM) support, following the award of the Army's first-ever Satellite Communication (SATCOM) as a Managed Service (SaaMS) contract.