Seoul Semiconductor to Launch WICOP TE for Headlamps
September 17, 2021 | Business Wire
Estimated reading time: 1 minute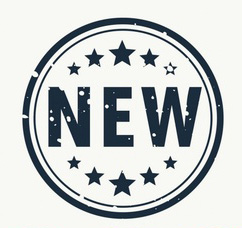 Seoul Semiconductor Co., Ltd., a leading global innovator of LED products and technology, announced that it launches WICOP TE (Top Electrode) designed to significantly improve the thermal efficiency of headlamps for vehicles. WICOP LED was applied to 10% of the global vehicle production in 2020, and is expected to see an increasing demand in the future electric vehicle market. Seoul Semiconductor expects to accelerate the move to expand its market share in the global automotive lighting LED market worth approximately USD 2.7 billion.
Due to the growing demand for electric vehicles, the interest in high-efficiency LED products for a light headlamp and less batteries consumption is increasing. Accordingly, the thermal dissipation performance of the headlamp has become an important task in order to improve the efficiency and lifetime against the temperature increase.
Seoul Semiconductor's WICOP TE for headlamps has deviated from the previous method of attaching the LED package to the printed circuit board (PCB) and can attach the package directly on the heatsink, designed to quickly discharge the heat generated in the headlamp.
The WICOP is the second generation technology of the LED industry and Seoul Semiconductor obtained a permanent injunction against 13 automotive lighting brand LED products infringing WICOP patents in 2021 July. Seoul Semiconductor will introduce this new 'WICOP TE' products, the natural sunlight spectrum LED 'SunLike' with the luxurious interior colors and beneficial effects on learning and good sleep, and UV LED 'Violeds' for disinfection in the automotive air conditioning systems at the DVN workshop in the U.S. on September 21, 2021.
"Weight reduction and heat dissipation performance of headlamps are more important due to increased demand for electric vehicles and slim headlamp design trends. Seoul Semiconductor has already applied high-efficiency and high-heat dissipation WICOP products to more than 100 global vehicle brands, and we expect to increase automotive LED sales through continuous demand expansion in the future," said an official of Seoul Semiconductor. 
Seoul Semiconductor has continued research and development in compound semiconductors for over 30 years, which has a product portfolio with all wavelengths (200nm to 1,600nm) ranging from ultra violet to visible ray and infrared ray (IR, VCSEL). Based on 14,000 patents, it is leading the LED technology in the global market.
---
Suggested Items
11/24/2023 | Messe München
Messe München's electronics network with the world's leading trade fairs electronica and productronica is expanding its partnership with SEMI, the global semiconductor industry association, in India.
11/22/2023 | IPC
The U.S. Government's announcement of a national strategy for "advanced packaging" under the CHIPS for America Program is a big step toward ensuring the resiliency and security of the U.S. supply chain for advanced electronics.
11/21/2023 | SEMI
The event will be co-located with electronica India and productronica India, thereby creating Southeast Asia's single largest platform for showcasing the latest advancements in the electronics and semiconductor industries.
11/20/2023 | ASMPT
ASMPT, the global innovation and market leader in SMT and semiconductor assembly & packaging solutions, calls its extensive presence at the world's leading trade fair productronica for electronics development and manufacturing in Munich a complete success.
11/20/2023 | ANSYS
Ansys has collaborated with TSMC and Microsoft  to validate a joint solution for analyzing mechanical stresses in multi-die 3D-IC systems manufactured with TSMC's 3DFabric™ advanced packaging technologies.