All Flex Discusses Merger and New Medical Applications
November 19, 2021 | Nolan Johnson, I-Connect007
Estimated reading time: 4 minutes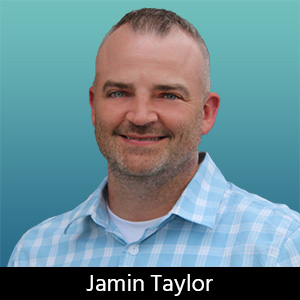 I recently spoke with Jamin Taylor, vice president of sales and marketing at All Flex Flexible Circuits in Minnesota. We discussed the company's recent merger with Printed Circuits Inc., and some creative new flex applications, including flexible heaters and catheters for the medical field.
Nolan Johnson: There's been some news recently for All Flex. Why don't we start with the announcement of the merger?
Jamin Taylor: About nine months ago, our parent company purchased Printed Circuits Inc. out of Bloomington, Minnesota with the plans of merging the two companies. We're in the planning process right now with PCI to create a single entity and look at rebranding. The two companies have really expanded our technologies, with All Flex and our flexible circuits, and PCI and their rigid flex capability. Now we can expand our product offering to our customer base in the U.S.
Johnson: Were there any pleasant surprises in capabilities now that you've got the two companies together?
Taylor: It's always interesting to see different technologies amongst different companies. We're working on a few new applications and products, like being able to do some fine lines and flex materials, but with large format, a longer format than usual. Some of their capabilities with lasering and fine features really help with our long flex capability; when we merge the two, we see a new market being created for that technology.
Johnson: I understand you're now developing fine-line catheters. Tell me about that.
Taylor: Fine line means small features, 2-mil lines and spaces; that's not new to the industry, but being able to do it in five-, six-, and seven-foot lengths is new. This is for catheter applications in the medical space. We trademarked Fine-Line Maxi Flex and CatheterFlex. The Medtronics and Boston Scientifics of the world that are doing heart-mapping, heart ablation for AFib, for example, will now be able to do it less invasively by going through the femoral artery up into the heart.
To map or to ablate, you need electronics; using traditional wires was okay, but they're running out of space. You can't make this as large as possible. The flexible circuit allows us to get 64 or 128 channels down the length of this catheter in a much smaller, much more flexible format than traditional wires. It's really enabling the capability of mapping and providing more resolution for mapping of the heart. We're seeing a pretty significant interest amongst the big players in this type of technology.
Johnson: Has there been other creative development ongoing in your R&D development team?
Taylor: Yes, we're also looking at flexible heaters. Traditional flex circuits are made with copper low resistance, right? We're transferring signals, or maybe some high current carrying features. There's also the ability to use a resistive foil and create a heating element. The thin film of the traditional polyimides allows for extremely fast heat transfer; with COVID, and in some of the testing that's been done, there's a huge demand for heating elements in biomedical, bacterial, or viral testing. The flu, colds, and coronaviruses can all be tested in a lab and that lab has to heat up the tissue sample or the DNA sample to a specific temperature and then get a positive or a negative.
The flexible heater technology is not something new. There just haven't been many players in that market. It has been beneficial to be able to do some fine line features, some long features, as well as etch resist to foils. We really looked at that market and think we can expand upon it. We can bring some of the rigid flex capabilities that PCI has, couple that together, and really broaden our market for flexible heating.
Johnson: I'm sensing that with this merger, you're finding some creative ways to diversify.
Taylor: Absolutely. PCI has been a high-tech company. They've focused on military applications, complexity, multiple layer counts. So, they've developed a lot of good technologies for microvias, blind vias, and fill vias, and we've brought our flex knowledge with medical applications specifically. We're able to bring a lot of medical customers into that rigid-flex territory. And then they're able to bring a lot of the military and aerospace customers into the flex, and we also do full assembly in-house. That's something that All Flex brings to the table, being able to populate these boards, and with rigid flex, it's like a motherboard combined with an interconnect, right? There are always components being populated and PCI didn't have that capability. Now we can do more value-add as a combined company and maybe in the future, box-build is something we could continue to look at.
Johnson: Jamin, thank you for the update.
Taylor: I appreciate it. Thank you very much.
This conversation originally appeared in the November 2021 issue of Design007 Magazine.
---
Suggested Items
11/13/2023 | Global Newswire
The "Global Copper Clad Laminates Market (by Type, Application, Reinforcement Material, & Region): Insights and Forecast with Potential Impact of COVID-19 (2023-2028)" report has been added to ResearchAndMarkets.com's offering.
11/07/2023 | SCHMID Group
The SCHMID Group, a global solution provider for the high-tech electronics, photovoltaics, glass and energy systems industries, will be exhibiting at productronica in Munich from November 14 – 17, 2023.
11/01/2023 | Alex Stepinski, Stepinski Group
The topic of intrinsic copper structure has been largely neglected in discussions regarding the PCB fabrication quality control process. At face value, this seems especially strange considering that copper has been the primary conductor in all wiring boards and substrates since they were first invented. IPC and other standards almost exclusively address copper thickness with some mild attention being paid to surface structure for signal loss-mitigation/coarse properties. 
10/26/2023 | Andy Shaughnessy, Design007
At PCB West, I sat down for an interview with John Andresakis, the director of business development for Quantic Ohmega. I asked John to update us on the company's newest materials, trends in advanced materials, and the integration of Ticer Technologies, which Quantic acquired in 2021. As John explains, much of the excitement in materials focuses on laminates with lower and lower dielectric constants.
10/25/2023 | Preeya Kuray -- Column: Material Insight
Printed circuit board (PCB) reliability testing is generally performed by exposing the board to various mechanical, electrical, and/or thermal stimuli delineated by IPC standards, and then evaluating any resulting failure modes. Thermal shock testing is one type of reliability test that involves repeatedly exposing the PCB test board to a 288°C pot of molten solder for a specific time (typically 10 seconds) and measuring the number of cycles it takes for a board's copper layer to separate from the organic dielectric layer. If there is no delamination, fabricators can rest assured that the board will perform within expected temperature tolerances in the real world.