Flexible Hybrid Electronics Design: Reducing Time to Market
March 23, 2022 | Sean Nachnani, NextFlex
Estimated reading time: 2 minutes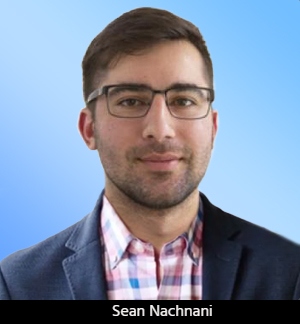 Emerging innovations in the flexible hybrid electronics (FHE) domain are enabling new applications across multiple industries due to their highly flexible structures and additive manufacturing processes. The smaller form factor, lighter weight, and conformal capabilities are ideal for IoT edge devices in health and fitness monitoring, military asset identification and tracking, automotive displays and sensors, aerospace radar, and soft robotics. Significant industry research led by NextFlex is optimizing the processes from design through manufacture for FHE products.
FHE devices provide ideal solutions for many of today's conformal electronics needs. They allow for the implementation of SWaP-C (size, weight, power, and cost) improvements over their more traditional counterparts. Because these FHE devices bend and flex, however, the design process takes on more of an electromechanical approach. The final product application dictates certain features, such as static or dynamic bending, component placement, and material choices. Moreover, non-conventional flexible substrates and printed conductors require more extensive RF simulation and characterization, unique to each manufacturing process. Without proper tools or experience, these features can instead become detriments that lead to longer design cycles and increased costs. In this article, we will dive into the basics for FHE design and its requirements.
We will discuss the tools NextFlex has developed to simplify the design process, shortening development cycles and ultimately time to market, and we will share how NextFlex and its consortium members from across the ecosystem are coming together to create materials databases and process development kits (PDK). We will describe how the materials and process database, FHE PDKs, reference designs, and managed reuse blocks are part of a new design process vision that promises to streamline FHE design and manufacturing.
Finally, we'll talk about how, through these efforts, new FHE reference designs are emerging, and how we'll be using these along with other reference modules to come up with a truly plug-and-play approach to FHE that reduces the amount of time and effort it takes to manufacture and design FHEs.
The Many Considerations When Designing for FHE
When it comes to designing FHE, its application drives the design considerations for the device as both a mechanical and electronic system. These considerations involve an interrelated set of choices based on application, environment, materials, process, and encapsulation.
FHEs have a wide variety of applications; for example, medical bandages that monitor vital statistics, monitoring systems for helicopter rotor blades, security tokens embedded into uniforms, and armbands that warn when a toxic gas concentration is too high. A primary question is whether the application will require a static bend form factor, where we apply the device and it stays as is, or will it be in dynamic, bending, and flex situations.
Then we need to look at the environment where these devices will be deployed. Are they being deployed in the middle of the desert, out on rough seas, in a cockpit above 30,000 feet, or is it on its way to the International Space Station?
To read the entire article, which appeared in the March 2022 issue of Design007 Magazine, click here.
---
Suggested Items
11/29/2023 | TT Electronics
TT Electronics, a global provider of custom power solutions and engineered technologies, has announced that its Power and Control business has officially opened its new state-of-the-art research, development and manufacturing facility.
11/27/2023 | HyRel
HyRel Technologies, a global provider of quick turn semiconductor modification solutions, announces the achievement of International Traffic in Arms Regulations (ITAR) registration.
11/20/2023 | MIT
MIT's Department of Aeronautics and Astronautics (AeroAstro) recently hosted the 2023 Future Leaders in Aerospace Symposium, inviting women and underrepresented minorities in aerospace fields to campus for a two-day program.
11/14/2023 | NEO Tech
NEOTech, a leading provider of electronic manufacturing services (EMS), design engineering, and supply chain solutions in the high-tech industrial, medical device, and aerospace/defense markets, is thrilled to welcome James Doyle to the team as Chief Executive Officer of NEOTech's Aerospace & Defense division, effective immediately.
11/06/2023 | PRNewswire
Vuzix Corporation, a leading supplier of smart glasses and Augmented Reality (AR) technology and products, announced it has completed delivery against a follow-on order from a Tier-1 aerospace and defense contractors with which it has been working with.