Books

Featured Books

pcb007 Magazine

Latest Issues

Current Issue

Finding Ultra

New demands on PCB fabrication, namely advanced packaging, ultra high density interconnect (UHDI), and new specialty materials, are converging, changing the landscape of our business. Is it time to start paying close attention to this convergence?

Developing a Strategy

A solid strategy is a critical part of success. This month, we asked some of the top industry leaders and business strategy "gurus" to share their thoughts on developing strategies.

Winning With TQM

In this issue, we explore how TQM has entered the DNA of continuous improvement disciplines, and the role leadership transformation plays in this. If you've ever competed against a TQM company, you understand their winning advantage.

Columns

Latest Columns

||| MENU
Engineering RF Dielectric Material to Enable 5G/6G Antenna Devices
April 11, 2022 | Chudy Roosevelt Nwachukwu, ITEQ Corporation
Estimated reading time: 1 minute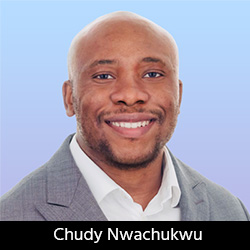 Introduction
Accurate characterization of frequency-dependent inhomogeneous dielectric material properties is key to the optimal design of high performance and cost-effective PCB antennas. These antennas will be required to enable the plethora of devices forecasted for 5G/6G communication. Therefore IT-88GMW, an advanced resin system reinforced with tightly woven thin glass fibers has been formulated to improve the Q-factor of interconnects and passive components fabricated on PCB laminates. 
The electrical and thermomechanical properties of dielectric materials primarily determine the performance of high-speed circuitry fabricated on PCB laminate technology. Therefore, a recommended practice for PCB fabrication is to implement characterization methodologies that provide relevant information about the material's performance in realistic scenarios. Hence, rather than limit characterization to solely obtaining nominal data at particular frequencies by assuming signal propagation in a direction of best performance, the material characteristics should be analyzed in different directions and positions. This gives the designer a clearer idea of how much variation to expect in an actual implementation, in contrast to ideal conditions that are typically assumed to simplify the design cycle. 
In selecting a laminate material for a high-speed/frequency antenna design, the composite material properties are critical parameters that will determine if the antenna patches and network of interconnects to be fabricated can meet the loss, timing delay, and impedance match requirements of the application. PCB laminates are typically manufactured in two ways: 
By impregnating and strengthening a woven fiberglass fabric with resin.
Reinforcing the resin system with non-woven fibers or alternative fillers to control the coefficient of thermal expansion.  
In addition to optimal electrical properties, dielectric materials for high speed/frequency applications are engineered to exhibit improved thermal reliability, dimensional stability, and low moisture absorption. The resin matrix at the core of these systems has greatly evolved from standard epoxy to olefin chemistries which exhibit the desired electrical properties of PTFE-like substrates, but also offer ease of processing and low reliability risk. 
To read this entire article, which appeared in the March 2022 issue of PCB007 Magazine, click here.
---
Suggested Items
09/22/2023 | Nolan Johnson, I-Connect007
This week has been chock full of news about upcoming trade shows and conferences. Clearly, the season is upon us. This week, I-Connect007 reported on PCB West in Santa Clara (often referred to as the show which kicks off trade show season) and the topic of artificial intelligence was everywhere. By the looks of it, not just at the conference, either. For months now, the mainstream media has been gobbling up all sorts of news about generative AI engines, painting the picture that we'll all lose our jobs to these tools, while also reporting on situations where the results from AI have gotten progressively worse over time.
09/21/2023 | TrendForce
Fueled by an AI-driven inventory stocking frenzy across the supply chain, TrendForce reveals that Q2 revenue for the top 10 global IC design powerhouses soared to US $38.1 billion, marking a 12.5% quarterly increase.
09/21/2023 | Cadence Design Systems, Inc.
Cadence Design Systems, Inc. announced it has expanded its design IP portfolio on TSMC's 3nm (N3E) process—most notably with the addition of the flagship Cadence® 224G Long-Reach (224G-LR) SerDes PHY IP, which has achieved first-pass silicon success.
09/21/2023 | Matt Stevenson -- Column: Connect the Dots
PCB prototyping is a critical juncture during an electronic device's journey from concept to reality. Regardless of a project's complexity, the process of transforming a design into a working board is often enlightening in terms of how a design can be improved before a PCB is ready for full production.
09/20/2023 | Cadence Design Systems, Inc.
Cadence Design Systems, Inc. and CEVA, Inc. announced that they have entered into a definitive agreement for Cadence to acquire Intrinsix Corporation, a wholly owned subsidiary of CEVA and a provider of design engineering solutions focused on the U.S. aerospace and defense industry.