Books

Featured Books

pcb007 Magazine

Latest Issues

Current Issue

The Registration Sweet Spot

Registration is underrated and underappreciated. The key is to ensure proper registration from layer to layer across the entire printed circuit board. It's a holistic process requiring anticipation, prediction, precise attention at each step, and detailed data tracking and monitoring.

High-reliability Fabrication

In this month's issue, our expert contributors discuss the latest in technologies, trends, complexities and resources regarding high-reliability fabrication.

Finding Ultra

New demands on PCB fabrication, namely advanced packaging, ultra high density interconnect (UHDI), and new specialty materials, are converging, changing the landscape of our business. Is it time to start paying close attention to this convergence?

Columns

Latest Columns

||| MENU
A Deeper Look at the CHIPS Act Investment
August 29, 2022 | Nolan Johnson, I-Connect007
Estimated reading time: 4 minutes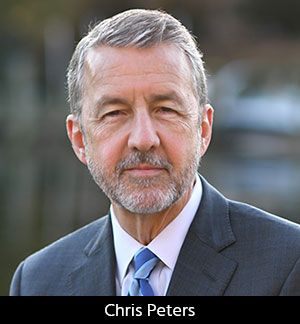 In this interview with Chris Peters at U.S. Partnership for Assured Electronics (USPAE), Nolan Johnson seeks for better understanding regarding the implications of funding the CHIPS Act. Frankly, where and how will the $52 billion be spent? Who will decide how the funds are allocated? And surprisingly, who will benefit the most from this boost into the microelectronics industry?
Nolan Johnson: As executive director at USPAE, what is your take on industry investment? There seems to be a lot of belief, whether it's entirely true or not, that much of the IC and PCB legislative funding is meant to help us become more stable in the DoD.
Chris Peters: Let's just talk about the CHIPS Act, where Congress has proposed $52 billion in funding. Most of it will be funneled through the Department of Commerce, with just several billion targeted to the DoD and a focus on advanced packaging.
Johnson: What does this mean for the manufacturers? How will their competitive marketplace change?
Peters: It will be interesting, because much of the money will be for developing new capabilities, where we need substrate capabilities and more advanced packaging in the United States. It looks like the money will likely be geared toward R&D. Many companies are hoping to receive grants to build facilities, but I don't think that's the way most of the money will flow.
There are some aspects where, if they flow through the Defense Production Act (DPA) Title III program, awards can be given. But I believe DPA is more inclined to invest in technologies or capabilities that help an entire industry, not just something that helps one or two companies build a new plant or a new line. Thinking about the bigger picture, for example, one of the challenges we have in PCBs is finer traces. If you could invest in an infrastructure or R&D that would help bring finer traces to the entire U.S. industry, that's more likely for an award because you're investing in one technology that helps raise the entire industry.
Johnson: This indicates to me that the money more likely will be awarded to material or capital equipment suppliers for development of new capabilities, and that the fabs may be winning. Advanced packaging and substrate technologies must be at the forefront. It seems the assembly houses won't really benefit from this because, other than buying equipment using these funds, the assembly houses themselves don't have a lot to benefit from here.
Peters: I'm not sure, and I don't know that I would reach that conclusion yet, because we still don't know so much about this. If you think about all these things that are coming down with the substrates, we're talking about putting smaller pitches on smaller pads. The EMS companies must keep pace with that. We can't just do all these things over here and then hand it off to the EMS companies when they're not in a situation to do that. They need to be a part of this equation.
This gets back to what you've been hearing from IPC, PCBAA, and USPAE. It's this idea of looking at the whole ecosystem; you can't focus on just one element. We must bring along the whole ecosystem for this to work. I come from the mechanical side rather than electronics, so I'm looking at this from a higher level of policy and procedure and what we get done. From a technical perspective, I look to industry people for that.
Johnson: The EMS companies would certainly benefit from this, but part of their benefit is going out to invest in the new equipment, to get the new capabilities, to keep up with the new challenges. I don't see a lot of R&D opportunity at the EMS companies. They will benefit from the R&D, but it will be done in other companies upstream from them.
Peters: That may be a good point, but it seems that the EMS companies should be involved to help ensure the innovations can be more quickly incorporated and know what additional training may be needed.
Johnson: I have been told that there is a clause for a 25% tax credit for purchases within the U.S. From your perspective, how do you see that changing the dynamic? Does that help equalize pricing and value?
Peters: I haven't had conversations with companies to really figure out how that's going to impact them, so I'm not sure. Part of what we—meaning IPC, PCBA, USP—have been talking to the government about is that we need a bit of a stick and bit of a carrot. The stick could be the regulations, like Section 841 of the National Defense Authorization Act, that in summary, says, "You must buy so much U.S. content or domestic content." The carrot is things like the tax incentives.
To read this entire conversation, which appeared in the July 2022 issue of PCB007 Magazine, click here.
---
Suggested Items
09/20/2023 | I-Connect007 Editorial Team
Panasonic's Darren Hitchcock spoke with the I-Connect007 Editorial Team on the complexities of moving toward ultra HDI manufacturing. As we learn in this conversation, the number of shifting constraints relative to traditional PCB fabrication is quite large and can sometimes conflict with each other.
09/19/2023 | Anaya Vardya -- Column: Standard of Excellence
In my last column, I discussed cutting-edge innovations in printed circuit board technology, focusing on innovative trends in ultra HDI, embedded passives and components, green PCBs, and advanced substrate materials. This month, I'm following up with the products these new PCB technologies are destined for. Why do we need all these new technologies?
09/18/2023 | ViTrox
ViTrox, which aims to be the world's most trusted technology company, is excited to announce that our trusted Sales Channel Partner (SCP) in Mexico, SMTo Engineering, S.A. de C.V., will be participating in SMTA Guadalajara Expo & Tech Forum. They will be exhibiting in Booth #911 from the 25th  to the 26th of October 2023,  at the Expo Guadalajara in Jalisco, Mexico.
09/18/2023 | Intel
Intel announced one of the industry's first glass substrates for next-generation advanced packaging, planned for the latter part of this decade.
09/18/2023 | Aidan Salvi -- Column: Facing the Future
I have been in and around circuit boards most of my life. I started 20 years ago in my family's PCB shop, leaving after a couple of years to start my own software company. About a year ago, I returned to the family business, and the first thing I noticed was that nothing had really changed. We were doing the same things in the same way as the day I left. After talking to several experts in the industry, I realized it was worse than that: The manufacturing of PCBs had not changed in 70 years.