Part 2: The Printed Electronics Roundtable
September 22, 2022 | Andy Shaughnessy, Design007 Magazine
Estimated reading time: 3 minutes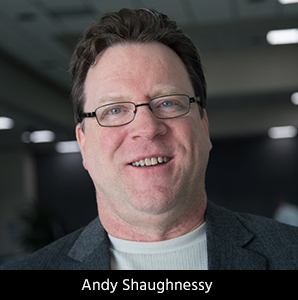 We recently held a roundtable with a team of printed electronic circuit experts from companies that run the gamut: John Lee and Kevin Miller of Insulectro, Mike Wagner of Butler Technologies, Tom Bianchi of Eastprint, and John Voultos of Sheldahl Flexible Technologies. 
In the first part of this roundtable, the team dispelled a variety of myths surrounding PEC. In this second part of the roundtable, the participants discuss what designers and fabricators need to know to jump into printed electronics, and some of the drivers behind this growing technology.
Andy Shaughnessy: We've looked at some of the myths about PEC. Now, how would a fabricator or PCB designer get involved in doing printed electronics? What resources are available? What's the first step?
Tom Bianchi: Talk to Eastprint, Butler Technologies, or John at Sheldahl. That's the first step.
Mike Wagner: Prior to the pandemic, one easy way was going to specific shows that had printed electronics as their theme. Eastprint was there and you could find the material suppliers they use, or Butler Technologies. You can talk to everybody—the material suppliers and the integrators—and come out of there with a whole set of suppliers to produce a product for you. You still have to seek those out. Sometimes, the shows are virtual, and others are going back to in-person, but I would get involved with those groups, whether it's online forums or actual printed electronics shows, and you'll meet the right crowd. That's how I got involved—by going to these shows and networking at these events.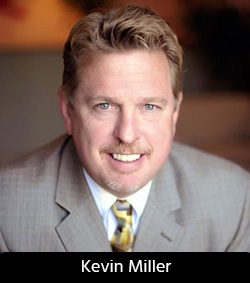 Kevin Miller: When I started in the printed electronics world, I'd spent 25 years in building and supporting the printed circuit boards industry. So, I did start bringing the technology to a few of the flex-rigid shops because there was some interest in it. We did some presentations showing the technology and manufacturing requirements. 
A lot of the PCB manufacturers started out as screen printers as their process for inner layer and outer layer processing. They started with screens. Twenty to 30 years ago, you would go into a shop and there would be a screening room with 30 screeners in there because they didn't have the dry film technology or the other processes. So, there was interest. Not to say that anybody has gone that route. I think they just understand it. There is some crossover between the two types of companies—printed electronics and printed circuit boards. We are seeing more interest in some of the additive processes that we can provide because it takes out many of the difficult process steps in building a printed circuit board.
Shaughnessy: But for a traditional PCB shop, what is the cost and steps of entry into PEC? What does that look like?
Miller: From my standpoint, you would start by hiring an individual who has spent many years working in a printed electronics facility. As far as capital equipment, they already have a lot of the equipment inside their printed circuit board shops. They all make their screens and put legend on the boards, so they have some of this equipment and understand it. It would be a more sophisticated screening process for the shop, and they would need to upgrade this process. Of course, there are needs like the big dryer. Also, the amount of dollars it would take to get into it would depend upon whether they wanted to build prototypes or volume. Of course, they would need to have the footprint available to expand.
Shaughnessy: Right. There are so many myths floating around about this, and we get asked, "How do I get involved with this?" 
Miller: It's not an easy process. It's not like these guys just pick somebody off the street to run this place. There's a lot of technology that you must learn and there are investments. They're no different than the guys that have invested in printed circuit board shops. The biggest difference is that they're probably not dealing with the plating chemistry and waste treatment that these circuit board guys are doing, because it's all additive. I'm sure that there's some of that, but it's not like a PCB shop.
To read this entire conversation, which appeared in the September 2022 issue of Design007 Magazine, click here.
To read Part 1 of this conversation, which appeared in the August 2022 issue of Design007 Magazine, click here.
---
Suggested Items
12/07/2023 | VDL Groep
VDL Groep has strengthened its position in the high-quality electronics market. The industrial family business with its head office in Eindhoven has acquired Rena Electronica from Zundert.
12/05/2023 | HANZA
HANZA AB has signed an agreement to acquire all shares in Orbit One AB, a Swedish company that offers contract manufacturing of electronics and electromechanics. Orbit One has annual sales of approximately SEK 1.1 billion with an operating profit (EBITA) of approximately SEK 70 million.
12/05/2023 | IPC
Electronics industry sentiment improved during November with demand sentiment also taking a solid step up over the last 30 days per IPC's November 2023 Global Sentiment of the Electronics Supply Chain Report.
12/05/2023 | Robert Erickson and Lorena Villanueva, IPC
About 200 kilometers (125 miles) north of Mexico City lies Queretaro, an area rich in history, with stone streets and public squares, and which twice has been the country's capital. But it's also quickly becoming a global capital of electronics manufacturing, especially aeronautics, and was the location for the first IPC Day Mexico this past June.
12/04/2023 | USPAE
Seven microelectronics firms received nearly $10 million in combined funding to commercialize technologies of interest to the U.S. military services as winners of the Defense Business Accelerator (DBX) Microelectronics Challenge. This groundbreaking initiative is funded by the Department of Defense (DoD) and led by the U.S. Partnership for Assured Electronics (USPAE).