The Chip Shortage Leads to Innovation
October 3, 2022 | Malcolm Thompson, NextFlex
Estimated reading time: 2 minutes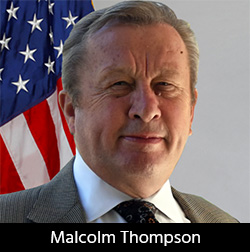 The chip shortage is by no means over, with estimates expecting it will last into 2023. Some could see it taking even longer, such as Intel CEO Pat Gelsinger, who expects it to see shortages into 2024 due to those now impacting electronics production equipment. But if there's any bright spot to be had, it's that a crisis often leads to long-term solutions. In this case, it's the increase in government funding for semiconductor production in the United States. Once the CHIPS Act proceeds, we can significantly accelerate building semiconductor fabs in the United States and work toward preventing future chip shortages that would put us back into our current situation.
In Every Challenge, There Is Opportunity
The impact of the chip shortage on automotive production and consumer electronics has highlighted the importance that electronics now play in our lives, from lawmakers to everyday consumers. The ongoing disruptions to chip supply and production have rippled through broad parts of medical, industrial, defense, and aerospace. Everstream data now says the average lead time for advanced chips is 52 weeks. This is a problem that affects us all. Thankfully, because of this broad impact, lawmakers and industry members have recognized that the chip shortage goes beyond just silicon foundries.
To solve the overall problem, investment in wafer foundries must be accompanied by funding for advanced packaging of the chips that will come from the new foundries being supported by the CHIPS Act. Without that additional capability, many of these new chips will be sent overseas for packaging, which would defeat the bill's purpose of boosting domestic chip production overall. Thankfully, this is communicated in the CHIPS Act, and is getting more focus from players across the electronics industry.
While there is concern that the big players in advanced packaging will suck up all the funding, there's hope that additional complementary and novel approaches such as additive manufacturing will also see meaningful investment. Even a small portion of the overall budget planned for advanced packaging can go a long way in the hands of nimble, innovative companies that, when working together, can raise the bar for everyone in the electronics industry.
We Must Innovate Now, Or We'll Be Here Again
Collectively, we need to get serious about forming teams, writing proposals, and expanding the electronics space to encompass emerging technologies like additive electronics and flexible hybrid electronics (FHE), because we know other countries are pursuing new ways to create new classes of electronics, and have already made significant headway. Today there is limited semiconductor packaging in the U.S., with early funding intended to go into heterogenous integration methodologies at large companies. The inclusion of investment in additive electronic interconnect packaging would be complementary and could have an impact on a broad set of businesses in the supply chain.
To read this entire article, which appeared in the September 2022 issue of PCB007 Magazine, click here.
---
Suggested Items
12/07/2023 | VDL Groep
VDL Groep has strengthened its position in the high-quality electronics market. The industrial family business with its head office in Eindhoven has acquired Rena Electronica from Zundert.
12/05/2023 | HANZA
HANZA AB has signed an agreement to acquire all shares in Orbit One AB, a Swedish company that offers contract manufacturing of electronics and electromechanics. Orbit One has annual sales of approximately SEK 1.1 billion with an operating profit (EBITA) of approximately SEK 70 million.
12/05/2023 | IPC
Electronics industry sentiment improved during November with demand sentiment also taking a solid step up over the last 30 days per IPC's November 2023 Global Sentiment of the Electronics Supply Chain Report.
12/05/2023 | Robert Erickson and Lorena Villanueva, IPC
About 200 kilometers (125 miles) north of Mexico City lies Queretaro, an area rich in history, with stone streets and public squares, and which twice has been the country's capital. But it's also quickly becoming a global capital of electronics manufacturing, especially aeronautics, and was the location for the first IPC Day Mexico this past June.
12/04/2023 | USPAE
Seven microelectronics firms received nearly $10 million in combined funding to commercialize technologies of interest to the U.S. military services as winners of the Defense Business Accelerator (DBX) Microelectronics Challenge. This groundbreaking initiative is funded by the Department of Defense (DoD) and led by the U.S. Partnership for Assured Electronics (USPAE).