Books

Featured Books

pcb007 Magazine

Latest Issues

Current Issue

Finding Ultra

New demands on PCB fabrication, namely advanced packaging, ultra high density interconnect (UHDI), and new specialty materials, are converging, changing the landscape of our business. Is it time to start paying close attention to this convergence?

Developing a Strategy

A solid strategy is a critical part of success. This month, we asked some of the top industry leaders and business strategy "gurus" to share their thoughts on developing strategies.

Winning With TQM

In this issue, we explore how TQM has entered the DNA of continuous improvement disciplines, and the role leadership transformation plays in this. If you've ever competed against a TQM company, you understand their winning advantage.

Columns

Latest Columns

||| MENU
PCB Technologies Sees Substrates as a Foundation
October 27, 2022 | Nolan Johnson, I-Connect007
Estimated reading time: 5 minutes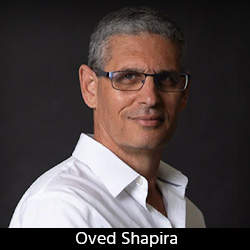 In this interview, PCB Technologies CEO Oved Shapira discusses the company's move into advanced packaging and heterogenous integration. Shapira explains how substrates and advanced packaging fit into the PCB fab and assembly ecosystem, and makes the argument that an all-inclusive fabrication and assembly supplier can be of great value to customers in product development and small scale production.
AUDIO TRANSCRIPT

Nolan Johnson: Hi, Nolan Johnson here for I-Connect007, and I have the pleasure right now of speaking with Oved Shapira. He is the Chief Operating Executive for PCB Technologies. Oved, welcome!
Oved Shapira: Thank you, Nolan.
Johnson: Give an update with what's going on with PCB Technologies.
Shapira: It's a very interesting time for us because we have created for our customers in the last year and a half a very unique solution of all in one. We can provide today with the recent launching of our new fab for assembly of advanced packaging, basically a solution from PCB level all the way to box building with a unique solution of advanced packaging and system in package. We can start from low- to mid-volume from NPI and prototype all the way to high volume, and we are also producing for our customer or doing the design of the substrate, which has come to be a very limited resource for different reasons, some of them political. As you know, there is some restriction about sourcing from the Far East, and the Western manufacturers are looking for local manufacturing or Western manufacturers with ITAR approval for substrates and for advanced packaging. This is something that you hardly can find in the Western manufacturer.
PCB today is an enabler basically for 1 mil line and space with a unique solution on package-on-package and 3D solution. Again, together with our heterogeneous engineering from PCB boards all the way to assembly of electronic components, it gives a unique solution to our customers. Just to give you an idea today, if you want to develop a model of advanced packaging with a multichip system, it will take an average of about two years from scratch all the way to production that can be commercial. We believe that because we have everything under the same umbrella, in the same place, with such advanced engineering capabilities, you can do it in half, and on top of that, it gives you maximum flexibility.
Today, if you need to go to different vendors, one of them will be the substrate, another one will be the packaging, another one will do the PCB, and the last one will do the assembly. You will always be forced to compromise on the very low common ground, and what we offer to our customers is no compromise to reach the potential of the technology. May I say the highest level of common craft you need to compromise today because say you need to take into consideration the design for manufacturing guidelines of each vendor, and of course, each vendor is not synchronized with the other vendors. Here at PCB Technologies, we are fully synchronized, and we give the solution, like I said, from A to Z, a full heterogeneous engineering view.
Johnson: From two years to six months is a significant acceleration of the development schedule, for sure.
Shapira: Yeah, and this is not just the time to mount and the cost involved, it's also the ease of designing and innovation process. PCB DNA is akin to attitude. Instead of getting very inflexible guidelines for design, you can get almost endless possibilities for a solution. Obviously, we prefer to meet our customer near to the design board on the drawing board earlier if possible and make sure that we understand the pain and the unmet need of the customer from an engineering standpoint, and then what is the design-to-cost guidelines we put together and I think that the outcome is very impressive.
Johnson: Oved, what sorts of quantities can a customer start with if they're looking at substrates and heterogeneous integration? I know that in the research I've done recently, some of the more common Asia-based manufacturers are looking for very large quantities in the large tens of thousands at a minimum.
Shapira: It's a very good question and let me give you the figures. First, let's talk about Asia. As you said, most of the time you have two factors when you want to develop a new model. First, the NRE probably will be in the vicinity of a million dollars for a multichip system, 20 x 20 with four or five elements will be no less than a million dollars. Definitely, if you need to go for a very high-density line and space. The MOU most of the time will be at the vicinity of the high level of hundreds of thousands or millions per month or even sometimes per week; it depends on the design.
In PCB, definitely we don't talk about $1 million for NRE, we are talking about the low hundred or thousands of dollars to develop a new model, and the starting point will be sometimes thousands, hundred thousands, 10,000, all the way to the possibility to produce millions if you need at the end of the road. If you need to have a dedicated assembly line for a few million models, we don't have a problem establishing this line for you, but the starting point will not be millions or a high level number of hundreds of thousands per month. It will be a few dozen that you can consume over a year without a problem.
Johnson: PCB Technologies is currently in production for substrates?
Shapira: We are in full production of substrates, and we are now in full production of advanced packaging. Of course, we're going to share all this information with our customers, but we invite customers to come and visit and see what level of facility we build here. There is another big advantage that we can discuss here. It's panel level packaging, meaning that you don't do the packaging on the module level, but on the panel level, and the level of efficiency is much higher. Because we produce the panel in the fab of the PCB, we have the ability to do the panel level packaging, which is very unique as well, and we build the line for the panel level packaging.
Johnson: This is great news to know that there are additional resources coming on board for the industry in advanced packaging heterogeneous integration, especially with you at PCB Technologies. Thanks for taking the time to talk with us about this.
Shapira: Thank you for the opportunity to talk with you, and we welcome all customers in the U.S. market and Europe to visit our website and in any digital platform or contact person in the region and get more information, and I'm sure that it'll be an opportunity for them.
Johnson: I've been speaking with the chief operating executive for PCB Technologies, Oved Shapira. Thanks for listening.
---
Suggested Items
09/22/2023 | Nolan Johnson, I-Connect007
This week has been chock full of news about upcoming trade shows and conferences. Clearly, the season is upon us. This week, I-Connect007 reported on PCB West in Santa Clara (often referred to as the show which kicks off trade show season) and the topic of artificial intelligence was everywhere. By the looks of it, not just at the conference, either. For months now, the mainstream media has been gobbling up all sorts of news about generative AI engines, painting the picture that we'll all lose our jobs to these tools, while also reporting on situations where the results from AI have gotten progressively worse over time.
09/21/2023 | TrendForce
Fueled by an AI-driven inventory stocking frenzy across the supply chain, TrendForce reveals that Q2 revenue for the top 10 global IC design powerhouses soared to US $38.1 billion, marking a 12.5% quarterly increase.
09/21/2023 | Cadence Design Systems, Inc.
Cadence Design Systems, Inc. announced it has expanded its design IP portfolio on TSMC's 3nm (N3E) process—most notably with the addition of the flagship Cadence® 224G Long-Reach (224G-LR) SerDes PHY IP, which has achieved first-pass silicon success.
09/21/2023 | Matt Stevenson -- Column: Connect the Dots
PCB prototyping is a critical juncture during an electronic device's journey from concept to reality. Regardless of a project's complexity, the process of transforming a design into a working board is often enlightening in terms of how a design can be improved before a PCB is ready for full production.
09/20/2023 | Cadence Design Systems, Inc.
Cadence Design Systems, Inc. and CEVA, Inc. announced that they have entered into a definitive agreement for Cadence to acquire Intrinsix Corporation, a wholly owned subsidiary of CEVA and a provider of design engineering solutions focused on the U.S. aerospace and defense industry.