The Printed Electronics Roundtable, Part 3
October 30, 2022 | Andy Shaughnessy, Design007 Magazine
Estimated reading time: 4 minutes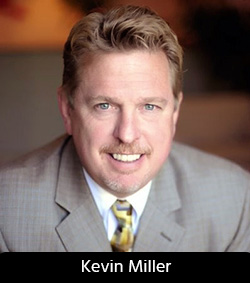 We recently conducted a roundtable with a team of printed electronic circuit experts from companies that run the gamut: John Lee and Kevin Miller of Insulectro, Mike Wagner of Butler Technologies, Tom Bianchi of Eastprint, and John Voultos of Sheldahl Flexible Technologies. 
In the first part of this roundtable, the team dispelled a variety of myths surrounding PEC. In the second part of the roundtable, the participants discussed what designers and fabricators need to know to jump into printed electronics, and some of the drivers behind this growing technology.
In this third and final installment of the roundtable, these experts discuss some of the differences and similarities between PEC and traditional PCB processes, the future of printed electronic circuits, and why the best way to learn about this technology is through networking with veterans of this segment who are eager to share their expertise with the next generation.
Mike Wagner: Andy, another myth I hear is that printed electronics has not arrived yet. But depending on what you look at, there have been PEC heaters and electroluminescent lamps in cars for years. Diabetes test trips have been around a long time. Those are printed electronics. Diagnostic strips have been around for years. It's there, but either people don't realize or they're just starting to classify it as such. I see it starting to bloom across industries and technologies.
Kevin Miller: We're working with DuPont on some inks that will potentially cross over to PCB since we know both technologies and we know their process. There are some resistor inks that will take out a lot of steps in making a printed circuit board. There are polyimide coverlay products that we're working on. We're not there yet, but there are applications that are looking for it.
John Lee: Andy, where do you think printed electronics will go in 20 years?
Andy Shaughnessy: That's what this is all about, really. We're trying to wrap our own heads around this. Like I said, we get inquiries from the readers and it's just one of these things where I don't have a handy expert on PEC to recommend. We do see a lot of action in flexible screens.
Wagner: Flexible screens are everywhere. Sensitive touch and sensing everywhere, garments that can do just about anything as far as sensing remote healthcare. It's going that way now. It's just going to get better.
Lee: Mike, do you think that's replacing PCBs or is it growing in parallel?
Wagner: It's growing in parallel because even if you do a flexible display, you still may need a PCB in some other part of the equipment, but it could be a copper flex circuit or it could be a printed circuit. It depends on how they develop all the other printed components: resistors, capacitors, memory, storage, batteries, etc.
Tom Bianchi: There's one example on YouTube that illustrates the future of printed electronic applications. It's a color-changing BMW that has the E-ink technology integrated onto it.
Miller: They had that car at LOPEC. It was really neat how it just went from white to dark.
Bianchi: The benefit of working for our parent company Flex, which is an EMS company, is seeing and hearing what the industry is shifting toward. Clearly, electronics is ending up in places that we traditionally haven't seen or experienced. So, if you think about the future of cars, it's autonomous, electrified, smaller, and it will have more electronics.
Well, where will you put all the electronics? How will you bend and curve them? A printed circuit board, by nature, doesn't bend and curve. Printed electronics, etched copper, is clearly the future of this industry that we're playing in. Just look at the nature of appliances over the years, how they've evolved and changed. It's just a start. I really do believe that we're just touching the beginning.
It's about the industry coming together to develop the solutions. That's why the printed circuit board industry has been so successful—they all worked together, and they developed standards. This elevates that industry every day. We've done a good job with printed electronics, but I think we could do better.
Wagner: You're dealing with a whole generation of folks who are used to touch and different form factors than we were. I grew up with the "boxiness" of cars. This generation is not expecting that. They want to see something different, more interfacing with the operator.
Bianchi: How did Elon Musk describe the Tesla? A computer on wheels. I got my first chance to drive in one. Personally, I didn't like it because it was not what I want in a car. I'm used to driving something that feels like and acts more like a car. Well, I would bet the first time somebody who was used to a landline phone and then switched over to a smartphone probably said that it didn't act like a phone, but then adapted and started seeing this as the norm.
To read this entire conversation, which appeared in the October 2022 issue of Design007 Magazine, click here.
---
Suggested Items
11/30/2023 | BUSINESS WIRE
Nordson Electronics Solutions, a global leader in electronics manufacturing technologies, is pleased to announce the release of the new ASYMTEK Select Coat® SL-1040 conformal coating system.
11/29/2023 | TT Electronics
TT Electronics, a global provider of custom power solutions and engineered technologies, has announced that its Power and Control business has officially opened its new state-of-the-art research, development and manufacturing facility.
11/27/2023 | IPC
IPC welcomes the actions outlined today by the U.S. Government "to strengthen supply chains critical to America's economic and national security."
11/27/2023 | GOEPEL Electronics
The US branch of GÖPEL electronic is proud to announce the addition of David Kalaidjian as the new National Sales Development Manager.
11/27/2023 | Wurth Elektronik
HyPerStripes project partners will create a technology platform including manufacturing techniques for roll-to-roll (R2R) processing as well as the integration of electronic components onto very long ("endless"), flexible and stretchable printed circuit boards.