IPC to Unveil New Member Magazine, 'IPC Community' at IPC APEX EXPO 2023
November 9, 2022 | IPC
Estimated reading time: 1 minute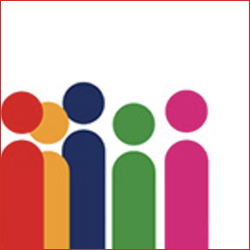 IPC, in partnership with IPC Publishing Group (I-Connect007) will unveil an exciting new publication, "IPC Community," at IPC APEX EXPO 2023, as a continuation of its commitment to better serve the electronics industry and provide additional value for IPC members.
The quarterly magazine will be offered in a digital format and will serve as a valuable new resource designed to keep the IPC global community up to date on the latest IPC news, including industry updates, trends and technology.
The digital edition will be made available the week of January 22, 2023, at IPC APEX EXPO. The magazine will receive bonus circulation with printed copies exclusively available at the show.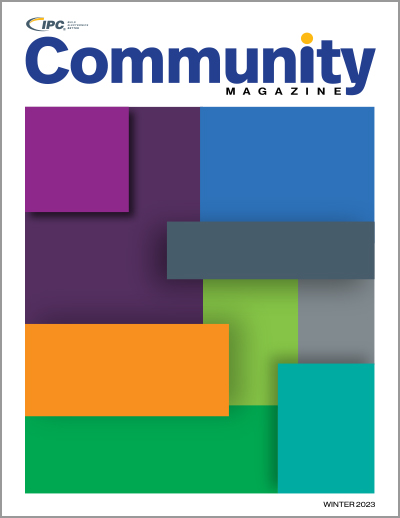 Inside "IPC Community," readers will find feature stories that celebrate member success along with articles on advocacy efforts, committee and standards updates, education and workforce training developments, factory of the future solutions, advanced packaging updates emerging engineer and member profiles, and more.
"Our members and the broader global electronics manufacturing community look to IPC as a steadfast resource to keep them informed and educated on the latest industry developments," said Brian Knier, IPC vice president, marketing, member success and sales. "We're excited about the possibilities of "IPC
Community" taking our ability to disseminate timely and important information to the next level; all while making sure IPC members' voices are reflected within the magazine."
Added Michelle Te, "IPC Community" magazine managing editor, "Through its family of publications offering thought-provoking, original content, I-Connect007 prides itself 'in being 'good for the industry.' With the launch of 'IPC Community,' IPC and I-Connect007 are now even better for the industry. There is much to recognize and celebrate."
To subscribe to "IPC Community," visit www.ipc.org/subscribe-ipc-community. For inquiries regarding advertising opportunities within the magazine, contact Barb Hockaday, ad sales manager, at barb@iconnect007.com. To suggest a member success story, contact Michelle Te at michelle@iconnect007.com.
---
Suggested Items
12/07/2023 | ESIA
The General Assembly of the European Semiconductor Industry Association (ESIA), representing the European semiconductor industry and broader ecosystem, unanimously confirmed Jochen Hanebeck, Chief Executive Officer of Infineon Technologies, as the new ESIA President for a two-year mandate. Mr Hanebeck is succeeding NXP Semiconductors' President and CEO Kurt Sievers.
12/06/2023 | Indium Corporation
Indium Corporation is proud to announce the addition of Sales Engineer Meik Fratzel to its European team.
12/06/2023 | SEMI
SEMI announced the SEMI Leadership Accelerator to foster industry growth by assisting organizations in cultivating the next generation of leaders.
12/05/2023 | Travis Kelly -- Column: American Made Advocacy
For this month's PCBAA Member Profile, the focus is on Hari Pillai, president, Technology Components, Sanmina. Hari says, "I think I've had a good dose of luck throughout my career. But beyond luck, I had a vision to become a general manager as far back as my undergraduate years. I made all my career decisions based on that. My evaluation criteria was always, "How does this opportunity get me closer to my goal?" Sometimes opportunities come from unexpected places."
12/05/2023 | American Standard Circuits
West Chicago, Illinois-based PCB fabricator American Standard Circuits will be exhibiting at this year's Annual Association of Old Crows International Symposium to be held from December 11 through the 13th in National Harbor, Maryland.