IPC to Unveil New Member Magazine, 'IPC Community' at IPC APEX EXPO 2023
November 9, 2022 | IPC
Estimated reading time: 1 minute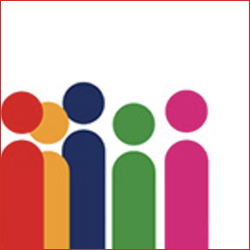 IPC, in partnership with IPC Publishing Group (I-Connect007) will unveil an exciting new publication, "IPC Community," at IPC APEX EXPO 2023, as a continuation of its commitment to better serve the electronics industry and provide additional value for IPC members.
The quarterly magazine will be offered in a digital format and will serve as a valuable new resource designed to keep the IPC global community up to date on the latest IPC news, including industry updates, trends and technology.
The digital edition will be made available the week of January 22, 2023, at IPC APEX EXPO. The magazine will receive bonus circulation with printed copies exclusively available at the show.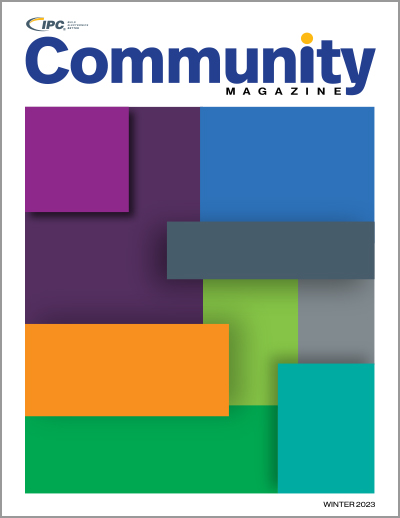 Inside "IPC Community," readers will find feature stories that celebrate member success along with articles on advocacy efforts, committee and standards updates, education and workforce training developments, factory of the future solutions, advanced packaging updates emerging engineer and member profiles, and more.
"Our members and the broader global electronics manufacturing community look to IPC as a steadfast resource to keep them informed and educated on the latest industry developments," said Brian Knier, IPC vice president, marketing, member success and sales. "We're excited about the possibilities of "IPC
Community" taking our ability to disseminate timely and important information to the next level; all while making sure IPC members' voices are reflected within the magazine."
Added Michelle Te, "IPC Community" magazine managing editor, "Through its family of publications offering thought-provoking, original content, I-Connect007 prides itself 'in being 'good for the industry.' With the launch of 'IPC Community,' IPC and I-Connect007 are now even better for the industry. There is much to recognize and celebrate."
To subscribe to "IPC Community," visit www.ipc.org/subscribe-ipc-community. For inquiries regarding advertising opportunities within the magazine, contact Barb Hockaday, ad sales manager, at barb@iconnect007.com. To suggest a member success story, contact Michelle Te at michelle@iconnect007.com.
---
Suggested Items
09/28/2023 | TSMC
TSMC announced the new 3Dblox 2.0 open standard and major achievements of its Open Innovation Platform (OIP) 3DFabric Alliance at the TSMC 2023 OIP Ecosystem Forum.
09/28/2023 | SIA
The Semiconductor Industry Association (SIA) announced Geoff Martha, chairman and CEO of healthcare technology leader Medtronic, will be the keynote presenter at the 2023 SIA Awards Dinner on Thursday, Nov. 16 in San Jose, Calif.
09/28/2023 | GlobalFoundries
GlobalFoundries (GF) announced the official opening of a new hub facility in Penang, Malaysia.
09/27/2023 | HyRel
HyRel Technologies, a global provider of quick turn semiconductor modification solutions, is proud to announce that Brian Watson, the company's Founder and President, will be a featured presenter at SMTA International. The event is scheduled to take place on Tuesday, October 10.
09/27/2023 | IFR
The new World Robotics report recorded 553,052 industrial robot installations in factories around the world – a growth rate of 5% in 2022, year-on-year.