PCB Carolina Breaks Attendance Record
November 10, 2022 | Andy Shaughnessy, I-Connect007
Estimated reading time: 1 minute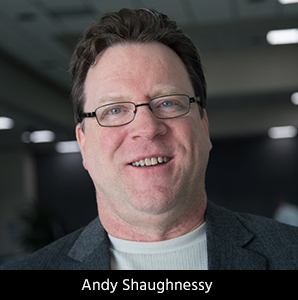 PCB Carolina has been growing consistently for the past decade, and this year the show reached a milestone: more than 1,000 attendees. Yesterday, the show was the busiest I've ever seen it; I almost had to park off the NC State University campus. Fortunately, I'm an expert at "the parking lot game." I waited until a guy was leaving and then I sniped his spot. Bam!
When I walked onto the show floor at PCB Carolina, I had to maneuver between attendees to get from one booth to another. The aisles were jammed, and the show stayed busy throughout the day, even when classes were in session. I didn't see a single mask.
It was the same in the classrooms. Author Kathy Joseph led the keynote address, discussing the origins of electricity to a room that was standing room only. Many of the technical sessions were packed as well. 
Exhibitors sang their praises of this one-day tabletop event, especially the bang-for-the-buck. A couple of times, I was talking with an exhibitor and an attendee asked, "Can you talk to me about this right now?" There's a lot of tech concentrated in Research Triangle Park, and many of these attendees came to this show with immediate needs.
I spoke with Randy Faucette, co-founder of PCB Carolina and president of the design bureau Better Boards in nearby Cary. He said the show floor had sold out this year, and he had a waiting list of 15 companies who were ready to exhibit if anyone dropped out.
But as Randy explained, the biggest news was on the attendee side.
"For attendance, 2019 was our biggest year, right before COVID, and we were in the mid-900s," he said. "When I checked earlier today, we had broken 1,000, which is a big milestone for us."
Randy said the 84 exhibits are now spilling out into the hallways, but they would never want to relocate the show because the NCSU staff are so accommodating. The college also provides a pipeline of engineering students who are eager to network with people in our industry.
Lunch was a fantastic locally-catered barbecue and sweet tea like my grandma used to make. We had tasty Mexican food for dinner, along with some local craft beers. I bet next year's PCB Carolina is going to be off the charts.
---
Suggested Items
12/07/2023 | Real Time with...productronica
Ashley Steers, Electra Polymers, updates Pete Starkey on the company's future, including a new manufacturing facility dedicated to producing inkjet solder mask.
12/07/2023 | Real Time with...productronica
Pete Starkey Interviews Dr. Giovanni Obino From MKS Atotech. Real-time feedback and two points of view are just some of the features of Atotech's IIoT platform.
12/06/2023 | Real Time with...productronica
Randy Temple of Alltemated explains how his company's Place-n-bond™ underfilm is applied at pick and place. The product is made of thermoplastic which means it is 100% reworkable.
12/06/2023 | Real Time with...productronica
Michael Hanke shares key features of Rehm's latest energy-efficient reflow soldering equipment with Pete Starkey. They also discuss the company's complete line of integrated solutions.
12/06/2023 | Real Time with...productronica
Lino Souza outlines how Pluritec has automated the nine steps of lamination in a continuous Pluritec line, resulting in process times as much as 33% of traditional manual methods, all with increased accuracy and quality. Souza states that, if you do 50-75 panels a day or more, the ROI will pay for itself through saved labor alone.