Ventec: Contextualizing the CHIPS Act
January 5, 2023 | Nolan Johnson, I-Connect007
Estimated reading time: 6 minutes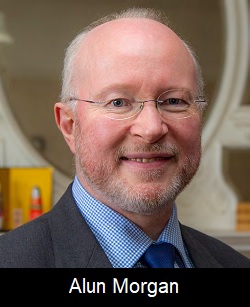 Nolan Johnson hears from Alun Morgan, Technology Ambassador at Ventec, and Mark Goodwin, Ventec's COO, about the benefits and risks posed by new PCB-oriented legislation in the U.S. and Europe. Faced with a rapidly consolidating industry, especially in the face of mounting pressure from the Russia-fueled energy crisis, government intervention is a welcome prospect—as long as legislators are committed to addressing the full scope of the issue, including the supply chain's migration to Asia. Ventec is hopeful that, having been called on to educate government officials on the challenges facing the industry, they will help spur future legislative changes that will protect and grow the industry's interests. 
Nolan Johnson: In the U.S., the CHIPS Act, is a recently introduced funding act that intends to help bring the PCB business back to the States. Of course, there is similar legislation underway in the EU. What are your thoughts on this activity? Is this legislation necessary? 
Alun Morgan: Where are you going to put the chips, is the question. I mean, if you look at the silicon industry, most of the value in their business is IP. Raw material is off the beach. I'm going to say there's no raw material supply chain issue; the issue is the technology of the IP for the silicon guys. Our issue is different because our supply chain and our material content in PCB laminates is high relative to silicon. Content of the silicon is tiny compared to the IP value, unlike in our case.
Our supply chain for European and the North American business is based in Asia. There's a bit here, there's a bit there, and you might bring a bit more back. I've heard about all these stories about how business is going to shift back to the West, but the majority of the supply chain is still based in Asia. You're going to have to bring that supply chain over for this to work. I mean, it's a great thing to do— legislating the policies and building the infrastructure necessary to make silicon in the U.S. and in Europe. But then you're still going to need boards to put it on, and if we do nothing for the board shops, then we've lost the supply chain completely.
Why not just do it all in Asia? Why even automate the silicon over? What's the point? All we do is bring the board information, anyway, sticking the last little bits on. What difference does that make? Silicon plants, okay, strategically, it's important to have silicon in your country. I realize that. That doesn't occur to many people beyond the design guys. This is also not necessarily done on shore, but the PCB industry does employ people. I think government needs to understand that it's no good focusing on just one piece of this process without understanding the whole chain, and they clearly don't understand that right now.
Our job is going to be to educate them about the PCB side of this, which I hope we'll be able to do. I know they're doing that in the U.S. as well. The CHIPS Act is one part, yes, but we need to go beyond that to the next stage as well. When it comes to the supply chain, that's going to be very hard to argue, because you're talking about big companies making huge investments. On the PCB side, what we're saying is: We have an industry here and in North America; please help us and don't let this industry shrink any more than it already has. 
If you do nothing, we will suffer, and especially in Europe because of the energy crisis—and that's one point I'm working on right now. The Ukraine war has hit us very hard, which again, none of us could have predicted. Well, perhaps some folks did, but I certainly didn't. None of us really expected this. The war has had a huge and devastating impact on the manufacturing of PCBs in Europe.
We've mostly recovered from the pandemic by now. We went down to €1.5 billion of domestic production in Europe. We're back to around €1.9 billion or so now, which is where it's been for the last 10 to 15 years or so; I'd say we're pretty much on an even keel again as far as that goes. In that time, though, we've lost a number of producers. That number is still falling as consolidations continue. The volume is there, but the danger now is that we take another step down because EU companies can neither survive nor compete with Europe's high energy costs compared to U.S. and Asian producers.
I don't think government should solve all our problems, by the way—I think that's too naïve a view. But they must understand this, and they must understand that if they're going to do the one thing, they've got to think about next steps as well if they want to make sure they're secure in the position they've created. I think in the U.S. this is all a bit easier, mainly because you have cheap energy in the U.S., and you still do for all the good things you've done over the years.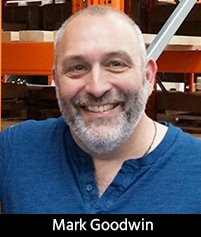 In Europe, unfortunately, we've made some mistakes, and perhaps the biggest one was relying a lot on Russia for our energy and gas. We couldn't really have known this would end up being a mistake; it's worked for decades now without any problems, but the impact of that shift has been surprising. The Germans moved away from nuclear power and became more reliant on Russia.
Mark Goodwin: I don't see material suppliers or even laminate plants opening in the U.S. or Europe at least not full lamination plants with treaters and resin reacting and mixing. There may be investment in pressing capabilities, sure, but I don't see the rest of the process coming back. What I do see is that there will be diversification of manufacturing footprints in Asia, and Ventec and the guys like us; we put our factories in Taiwan and China, and I think any new investments will be spread out over a wider footprint in Southeast Asia, with a focus on Thailand, Malaysia and Vietnam.
Morgan: Perhaps a larger higher-mix footprint as well. Countries develop by going from agriculture to manufacturing to services—that's the natural progression over time. We've seen that, but you mustn't give up on your current stage when transitioning to the next one; you mustn't give up all your agriculture when you move to manufacturing. Similarly, you mustn't give up all your manufacturing when you go to services. The question is, how do we strike that balance? I'm nervous that we may tip the balance on the manufacturing side and lose even our most recent gains. I know we're very sensitive about the military in both the U.S. and in Europe, and for good reason. When it comes to the military sector, you want to keep that close to home, but in actuality, the military supply chain for electronics—that whole supply chain, and all its associated materials—that's all in Asia now. You've still got a chunk of the IP stuff made in the U.S. and Europe, but we've already lost the first bit. What we're saying is, don't lose the next bit as well, even though that's looking very likely right now.
Johnson: Thanks, gentlemen.
Morgan: Thank you, Nolan.
---
Suggested Items
09/28/2023 | Technica USA
Technica USA announced it has reached a Master Distribution Agreement with SAA to promote and support automation systems & technology offered by SAA.
09/28/2023 | GlobalFoundries
GlobalFoundries (GF) announced the official opening of a new hub facility in Penang, Malaysia.
09/28/2023 | IPC
IPC continues to collaborate with the electronics manufacturing industry to meet their current and future workforce training needs.
09/26/2023 | GlobalFoundries
GlobalFoundries (GF) announced it has applied for U.S. CHIPS and Science Act Funding, with two full applications submitted to the CHIPS Program Office of the U.S. Department of Commerce.
09/22/2023 | GlobalFoundries
The U.S. Department of Defense (DoD) has awarded GlobalFoundries (Nasdaq: GFS) (GF) a new 10-year contract for a supply of securely manufactured, U.S.-made semiconductors for use across a wide range of critical aerospace and defense applications.